Meghan Markle Says She Got No Royal Training Before Joining the British Royal Family
Meghan, Duchess of Sussex married Prince Harry in May 2018 after a two-year whirlwind romance that thrust her into the spotlight in a way she had never experienced before. An actor and a philanthropist, Meghan had a very rich and full life prior to meeting the prince.
However, as their relationship became more serious, the duchess left her hit-series, Suits, retired from acting, shuttered her social media pages and her lifestyle brand, The Tig, and moved to the U.K. to be a senior working member of the British royal family.
In a tell-all interview with Oprah Winfrey, Meghan has described all of the challenges she faced and the racism she endured in the royal fold. She also explained that no one prepared her for royal life.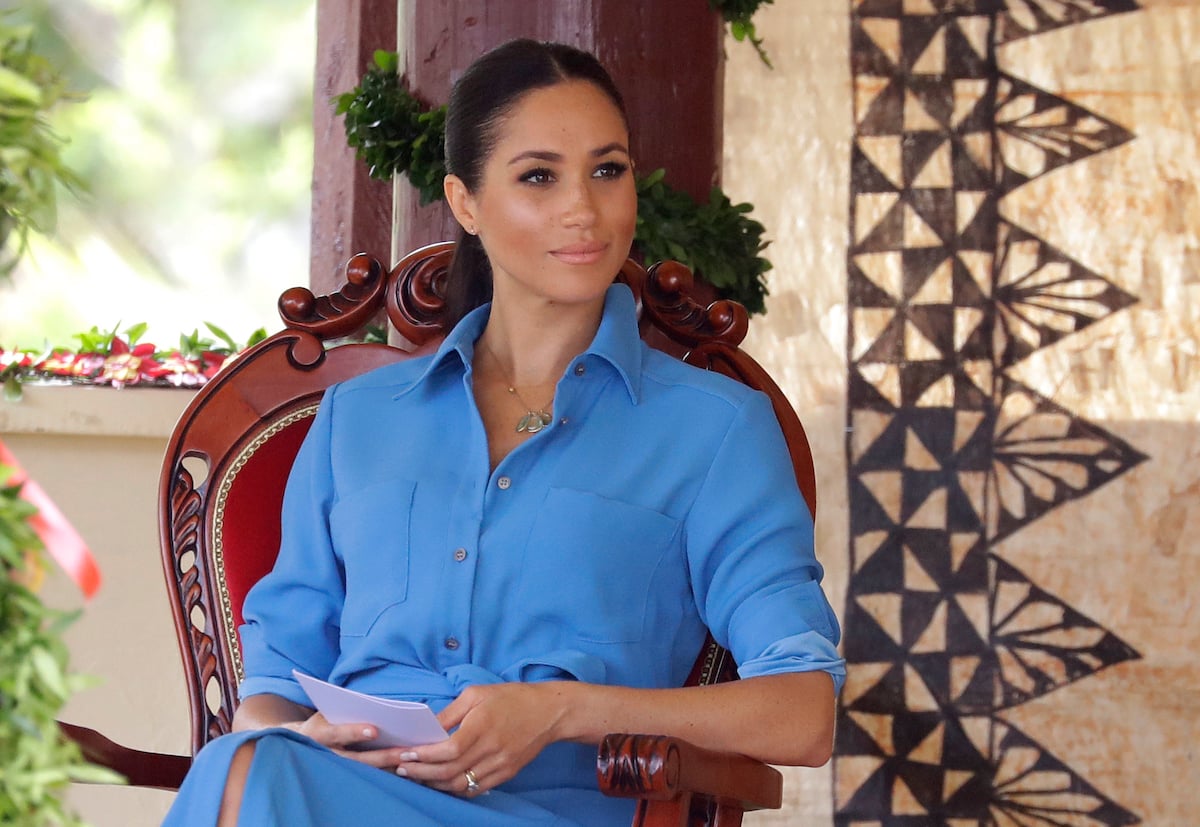 Why did Meghan Markle leave the British royal family?
Meghan's reason for exiting royal life has layers. She and Prince Harry told Oprah that things began to change drastically following their 2018 Australian tour when she was pregnant with their son, Archie. At some point, the British press turned on her and began printing increasingly hostile headlines about her.
One headline, in particular, claimed that the duchess had made Catherine, Duchess of Cambridge, cry in the days leading up to her wedding. It turns out the exact opposite happened. However, instead of the royals coming to Meghan's defense, they urged her to remain silent and inside, allowing her mental health to deteriorate. She eventually became suicidal, and though she begged for help, nothing was offered.
She and Prince Harry have said that they left stepped away from the British royal family due to lack of support and, in large part, due to racism.
RELATED: Why Is Piers Morgan so Obsessed With Meghan Markle?
Meghan Markle says she has one major regret about joining the British royal family
From the photos and videos of their time in the royal fold, it's clear that Meghan did everything in her power to be a proxy for Queen Elizabeth II and the British royal family. However, it was not enough. Now, the duchess says she has one regret about the entire ordeal.
 "I regret believing that because I think had I really seen that that wasn't happening, I would have been able to do more," she told Oprah. "But I think I wasn't supposed to see it."
Meghan also discussed how much she'd lost in the past several years including her relationship with her father, her career, privacy, a baby, and so much more.
Meghan Markle had no formal royal training before joining the British royal family
Since Meghan and Prince Harry married fairly quickly after meeting, Meghan was offered no formal royal training — or princess training like Princess Diana or Kate were undoubtedly offered. Instead, she learned about the royals from Prince Harry and Google.
"There were certain things that you couldn't do," she told Oprah "But, you know, unlike what you see in the movies, there's no class on how to speak, how to cross your legs, how to be royal. There's none of that training. That might exist for other members of the family. That was not something that was offered to me."
She described learning the national anthem and church hymns late at night on her phone. "We were doing the training behind the scenes because I just wanted to make them proud," she said.