Meghan Markle's 'Suits' Royalties Helped Pay For Her and Prince Harry's $14 Million Mansion
It doesn't seem like all that long ago that Meghan Markle was portraying the character of Rachel Zane on the legal drama Suits. In the few years since she retired from her successful acting career, life has definitely changed for Meghan, and we can only imagine that it has been quite an adventure.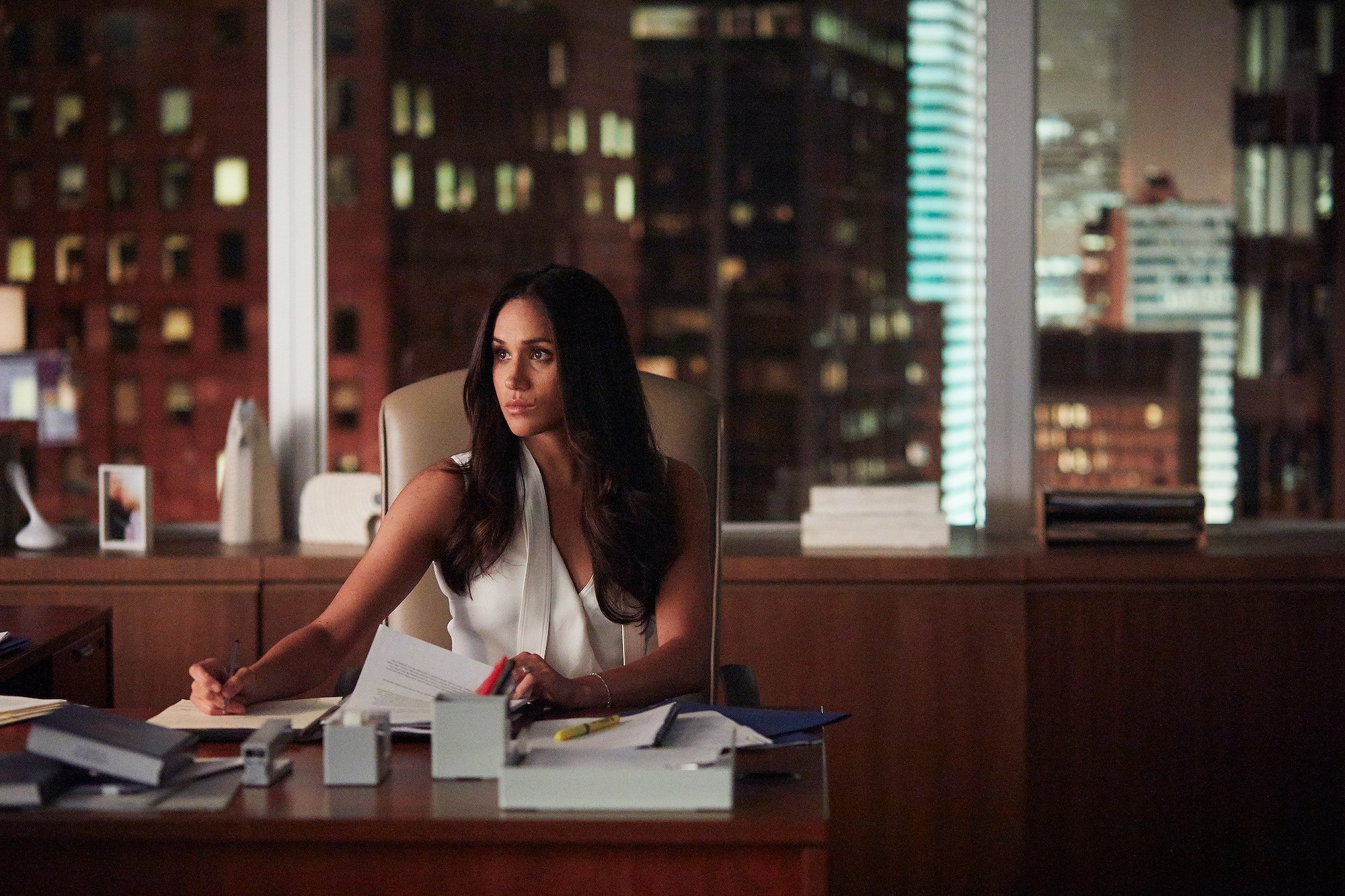 She was introduced to Prince Harry on a blind date in 2016, and they hit it off immediately — ultimately walking down the aisle and exchanging vows in a lavish 2018 wedding that was watched by millions of people around the world.
Meghan and Harry live quite an enviable life in their new home in Montecito, California, and judging by the photographs that we have seen of their $14 million dollar mansion, only the best will do for them. They have a lot to pay for, which leads to an important question — how much does Meghan make in royalties from Suits?
Does Meghan Markle get royalties from 'Suits'?
Meghan's work on Suits earned her $50,000 per episode, and she still gets a paycheck when the show air. Those royalties helped pay for her and Prince Harry's $14.7 million new mansion in Montecito, California, according to Marie Claire.
That is definitely not her only source of income, however. Meghan and Prince Harry have a combined net worth of about $50 million dollars, almost 10 times as much as before she became a member of the royal family. So, where does her money come from?
Well, we know that she and Harry signed lucrative deals with Netflix and Spotify, and several years ago, she was able to rake in about $80,000 extra per year from endorsements on social media by tapping "into the wonderful world of celebrity #SponCon." 
Some of her movies made her over $150,000 each, which allow her to continue the luxurious lifestyle that she has enjoyed for years. Looks like Meghan Markle has several income streams, and Suits is responsible for only a part of her fortune. 
When did Meghan Markle leave 'Suits'?
There is no denying the fact that Suits was Meghan's big break, and her performance on the show was pretty memorable. She played the role of paralegal Rachel Zane, and during her time on the show, she was able to make a name for herself both on and off-screen.
While playing the part of Zane, Meghan did quite a bit of humanitarian work. She has always been passionate about advocating for women's equality and she has always been active in politics. Meghan's work on Suits, however, is what really made her famous.
She was a fan favorite for 108 episodes before leaving in 2018. Why did she leave the show that she so loved working on? Well, as royal fans are well aware, it was so she could marry Prince Harry and embark upon her newest role as the Duchess of Sussex. 
Meghan Markle's acting career was impressive
Having grown up in a showbiz family, Meghan knew from a young age that she wanted to pursue acting. Her father was a lighting director for the sitcom Married…With Children, and a young Meghan would often visit her father on set. It was after graduating from Northwestern University that she began landing small roles.
Meghan appeared alongside some big-name actors in movies such as Horrible Bosses and A Lot Like Love, before becoming a briefcase model on the popular game show Deal or No Deal. After a lot of hard work and perseverance, the now-duchess was cast in her career-making role of Rachel Zane, a part she played for seven seasons.