Meghan Markle Says 'There's a Lot' of 'Easter Eggs' in Her Children's Book, 'The Bench'
Meghan, Duchess of Sussex is opening up about her children's book, The Bench. In a recent interview the 39-year-old shared there are "a lot" of Easter eggs hidden in the pages of her new book.
'The Bench' started with a Father's Day gift for Prince Harry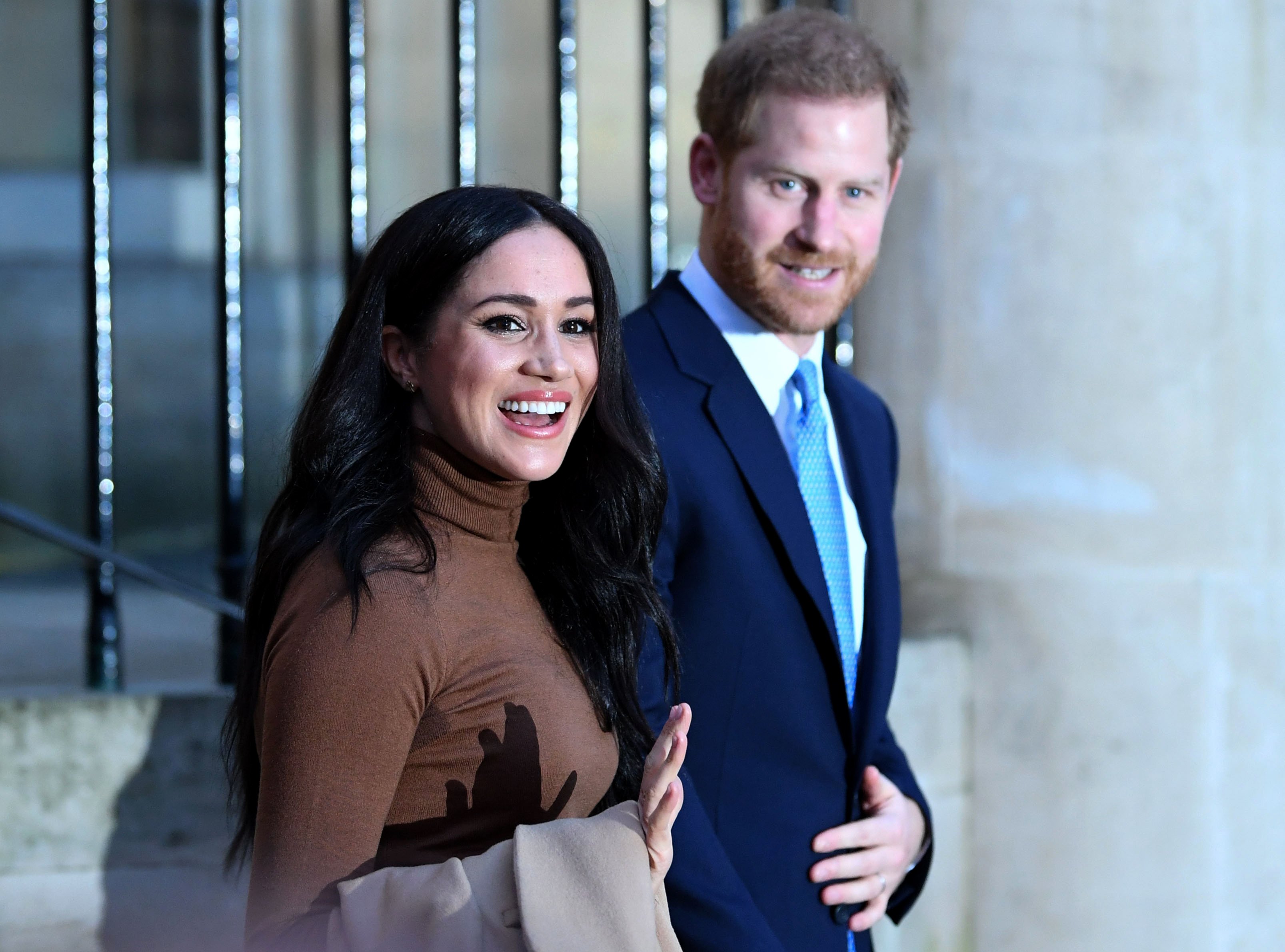 RELATED: Prince Harry and Meghan Markle's Critics Are 'Missing' 1 Element About Their Lives, According to Oprah
Meghan didn't set out to write a children's book. The Bench, which hit shelves on June 8, 2021, began as a Father's Day gift for her husband, Prince Harry, Duke of Sussex. 
Shortly before the book's release, Meghan told NPR's Weekend Edition it all started when she was wondering what to get Harry for his first Father's Day in 2019. 
"As most of us do, you go, what am I going to get them as a gift? And I thought I just wanted something sentimental and a place for him to have as a bit of a home base with our son," she said.
The couple welcomed their now-2-year-old son, Archie Harrison Mountbatten-Windsor, a month earlier in May 2019. Ultimately, Meghan decided to get Harry a bench. On the back a plaque with a poem she wrote, reading: "This is your bench where life will begin/For you and our son/Our baby, our kin."
Meghan went on to witness moments between Harry and Archie on the bench at their home in Montecito, California. Those interactions inspired her to write a book about the relationship between father and son.
Meghan Markle hid 'a lot' of Easter eggs in her book, including 1 about Princess Diana
RELATED: Did Meghan Markle Read Archie a Book Given to Him by Oprah in Birthday Video? Fans Think So
Speaking to NPR with The Bench's illustrator, Christian Robinson, Meghan revealed that there are "a lot" of Easter eggs, or hidden messages, in the book. Discussing Robinson's idea to include different benches as a "project and game" for children to find, she added that there are "little Easter eggs or nuggets that are tucked within the book." 
"I mean, there's a lot," Meghan said. "If people start digging, I think you can find sweet little moments that we've tucked in there from my favorite flower, even my husband's mom's [Princess Diana] favorite flower, forget-me-not's."
"We wanted to make sure those were included in there" she added, saying, "There's a lot of special detail and love that went into this book."
One Easter egg readers will see are Meghan and Harry's rescue chickens. The chicken coop, complete with an "Archie's Chick Inn" sign, made an appearance on the couple's Oprah Winfrey interview in March 2021. Meghan wanted to include them in the book, saying "I needed my girls in there."
Archie loves Meghan Markle's 'The Bench'
RELATED: Prince Edward Calls Prince Harry and Meghan Markle Royal Family Rift 'Difficult for Everyone'

In the same interview, the Duchess of Sussex revealed how her son has responded to The Bench. 
"Archie loves the book," Meghan said. "Which is great because he has a voracious appetite for books. And, constantly, when we read him a book, he goes 'again, again, again.' But now the fact that he loves 'The Bench,' and we can say, 'Mommy wrote this for you,' feels amazing."
Meghan and Harry now have another child they can read The Bench to, a daughter named Lilibet "Lili" Diana Mountbatten-Windsor. She was born on June 4, 2021, in California.