Meghan Markle Says She Lives Her Life With 'Truth and Authenticity' — Here's Why She's Right
Meghan, the Duchess of Sussex went from living a relatively quiet life in Toronto, Canada, to being one of the most famous women in the entire world. Before joining the royal family, she was a successful actress who got her big break on the legal drama, Suits, and although she was famous in her own right, the attention that Meghan received was nothing near what it is now.
As the wife of Prince Harry, who has had global fame since the day he was born, the former actress found herself under the microscope as soon as she got married. It seems that just about everything Meghan does is criticized and picked apart, even more so now that she and Prince Harry have stepped down as senior working members of the royal family.
She has talked about some sensitive issues and most of the stuff she says instantly makes headlines. Even so, Meghan says that she lives her life with "truth and authenticity" — here's why she's spot on.
Meghan Markle was a humanitarian before joining the royal family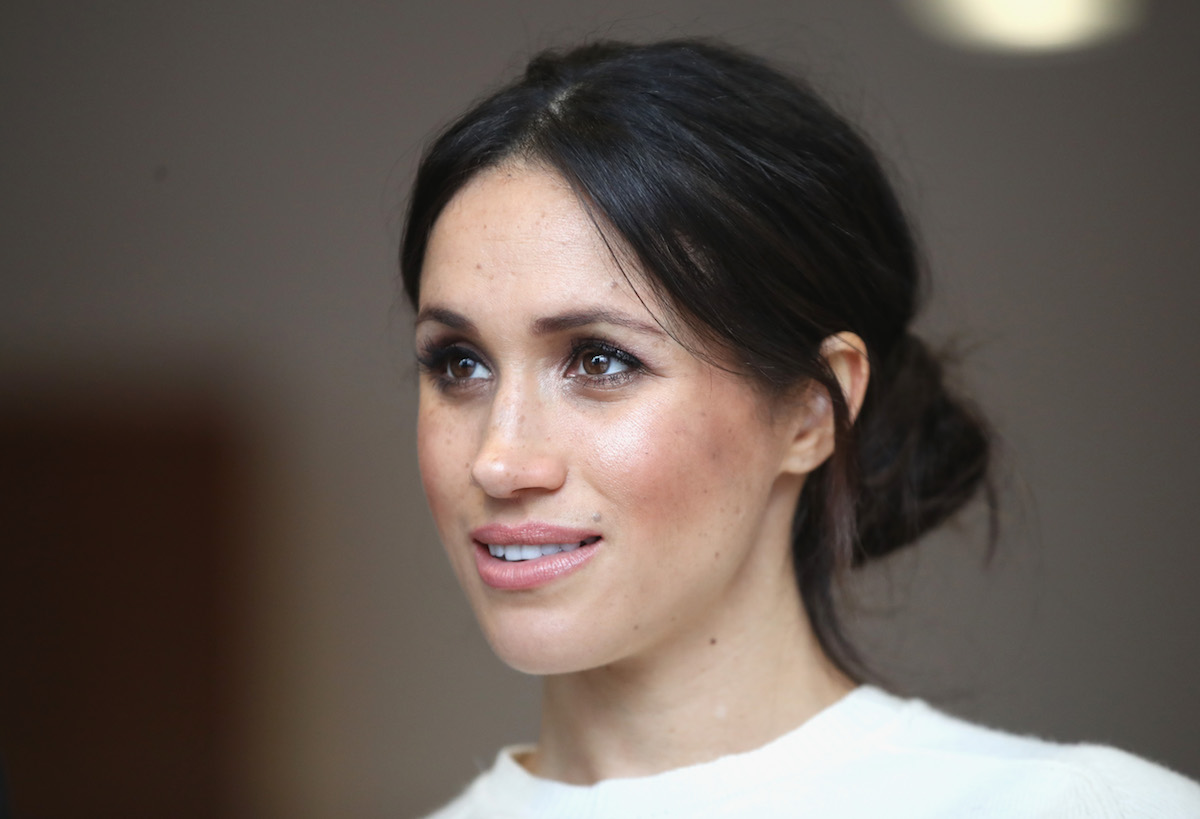 Meghan grew up living a typical life just like the majority of her fans. Although her parents divorced when she was still very young, she was close to both of them as a child and into adulthood.
Meghan was always a feminist and a humanitarian, knowing what she wanted and stopping at nothing to achieve her goals. She knew for years that she wanted to be an actress, and had a number of small roles before her rise to fame as Rachel Zane in Suits.
Meghan and Prince Harry were introduced on one of the world's most talked-about blind dates, and they haven't looked back since. Soon after meeting, the two took a getaway to Botswana, where they fell in love and realized just how intense their relationship was.
It was after a whirlwind romance that the couple announced their engagement, and Meghan found herself transitioning into her new role as the Duchess of Sussex.
Meghan Markle says she lives her life with 'truth and authenticity' 
There is a long list of royal rules and protocols that the royals have to follow, and for the most part, they pretty much do. Meghan, however, was the exception to this, putting a unique spin on things by doing them her own way.
Even now that Megxit is final, some things she says and does are seen as "controversial." This includes openly speaking about politics and the importance of voting, and talking in-depth about the Black Lives Matter movement. 
Just as anyone would expect, Meghan doesn't let the negativity get to her. In fact, she says that she lives her life with "truth and authenticity." She knows that everyone is free to voice their opinion and even goes so far as to say: "There will always be naysayers."
Meghan added that she focuses on herself, her values, and her moral compass, adding that "it's easy to live with truth and authenticity, and that's how I choose to move through the world."
Is Meghan correct?
Why is Meghan right about what she says? Many people forget to take into consideration that she hasn't changed from before she ever met Prince Harry.
As a child, Meghan was always a feminist, and fans are surely familiar with the story of how she got the wording of a commercial changed to support women's rights. The duchess even paid back the large amount of taxpayer money that was used to renovate she and Prince Harry's home, Frogmore Cottage, after they came under intense scrutiny while Megxit was being finalized.
Looks like Meghan is definitely correct, and we are so happy that she hasn't lost sight of who she is or what she believes in.