Meghan Markle Showed Subtle Signs of Being 'Angry' During 1 'Ellen' Segment, Body Language Expert Claims
Meghan Markle recently made a rare appearance on American TV with a visit to The Ellen DeGeneres Show. Here, the Duchess of Sussex showed off her laid-back, humorous side. However, according to a body language expert, Meghan was not completely happy with everything she did. Allegedly, she showed signs of being "angry" during one segment.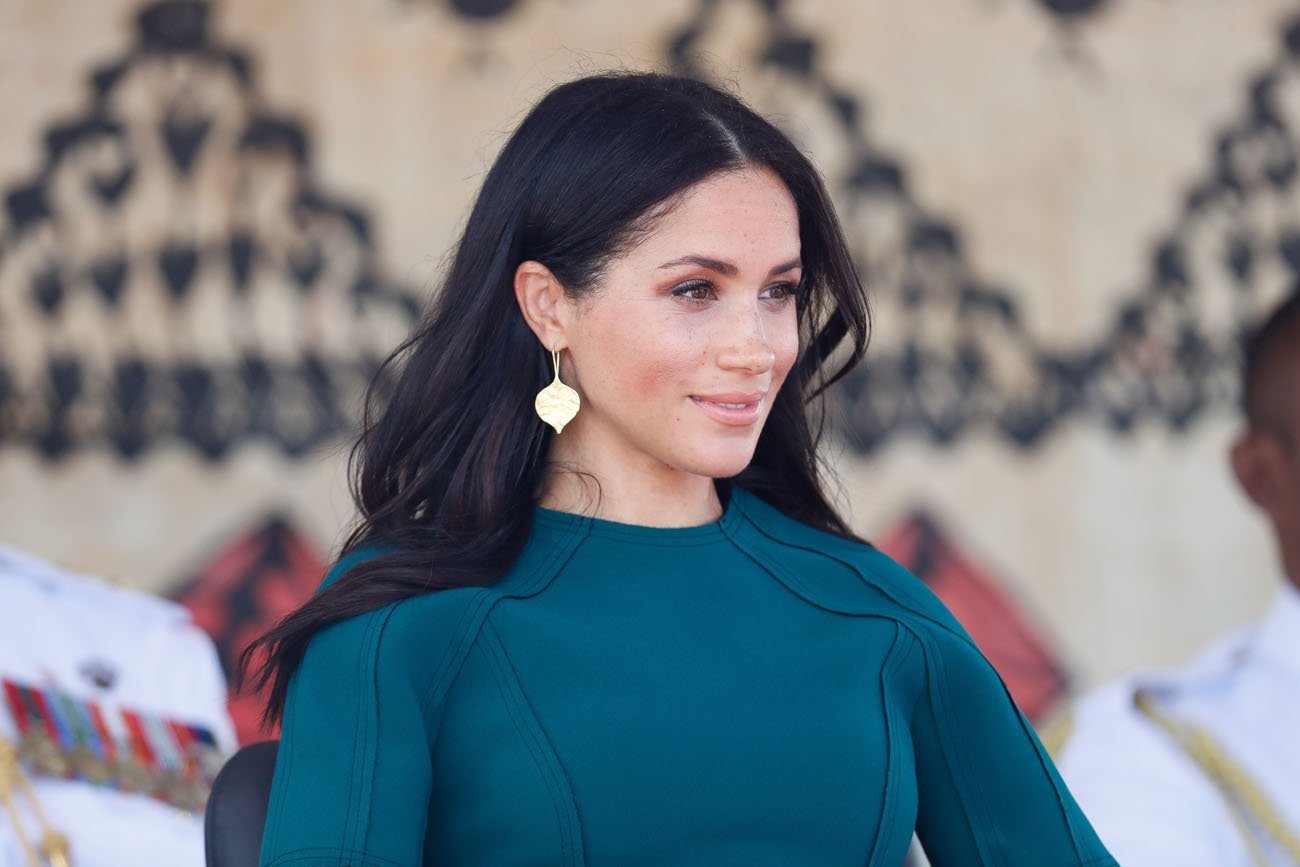 What did Meghan Markle do on 'Ellen'?
On Nov. 18, Meghan's Ellen episode aired. Viewers watched as the duchess had an interview with DeGeneres, where Meghan shared some stories about her childhood and her early days in entertainment.
Additionally, Meghan participated in the segment "Ellen In Your Ears." This was where DeGeneres spoke to Meghan via a discreet earpiece and directed her to prank unsuspecting people. Meghan carried out many unexpected acts, including eating chips like a chipmunk and dancing to a song about cats.
Meghan and DeGeneres also talked to an audience member who supported her community by braiding kids' hair. The duo presented her with a check for $20,000.
Meghan Markle was secretly 'angry' during 1 segment, body language expert claims
RELATED: Expert Believes 1 'Destructive' Part of Meghan Markle's Past Could Harm Her Potential Career in Politics
The "Ellen In Your Ear" segment has attracted a lot of attention. While it looked as if Meghan was enjoying herself, body language expert Jesús Enrique Rosas alleged that the duchess showed subtle signs of actually being "angry." Rosas, who also goes by The Body Language Guy on social media, posted a video on his YouTube channel analyzing various parts of the segment.
"Meghan really wanted everyone to believe she was having a great time being a guest on the Ellen show," Rosas said, "but in the skin where Ellen tells her to behave in the most ridiculous way possible, Meghan couldn't help but reveal her anger."
According to Rosas, there were many brief instances where Meghan's facial expressions gave away her veiled anger. For example, at various times, she smiled without it reaching her eyes, jutted her chin, and tensed up her hands. During some moments in which Meghan looked to be fixing her hair, Rosas interpreted them as her trying to hide her facial expressions.
Rosas also alleged that Meghan's "angry" reaction is likely the result of her "being played" by DeGeneres.
"One thing is being able to make a fool of yourself, to laugh at yourself, to not take yourself too seriously. That's actual mental health. That's a very healthy attitude," Rosas said. "But a totally different thing is to be played by someone else in a way that is not way—in a way that is uncomfortable to watch."
Meghan Markle was criticized for being 'the opposite of dignified'
RELATED: Prince William Was 'Horrified' When He Heard Claims of Meghan Markle Bullying Staffers, Royal Author Says
Royal author Anna Pasternak also criticized Meghan for not being "dignified" with her appearance on Ellen.
"Meghan's cringing appearance on 'Ellen' was the opposite of dignified. What purpose it served, I have absolutely no idea, other than to make her look even more fame-hungry than ever," Pasternak said, via Fox News. "She never did understand the difference between celebrity and royalty, as this jaw-droppingly awful, tasteless interview attests."