Someone at Buckingham Palace Absolutely 'Hated' Meghan Markle, Book Claims
What began as a whirlwind fairytale between Meghan, Duchess of Sussex and Prince Harry quickly turned into a war story between the Sussexes and the British royal family. Though things appeared to be going well at first, countless tabloids accusing Meghan of difficult behavior began to swirl around the U.K.
Though the duchess tried to put on a brave front, eventually it all began way too overwhelming. In the end, the Suits alum and Prince Harry decided to resign from their roles as working royals, and it appears like it may have been for the best.
After all, according to one royal author, a royal insider absolutely hated Meghan from the beginning.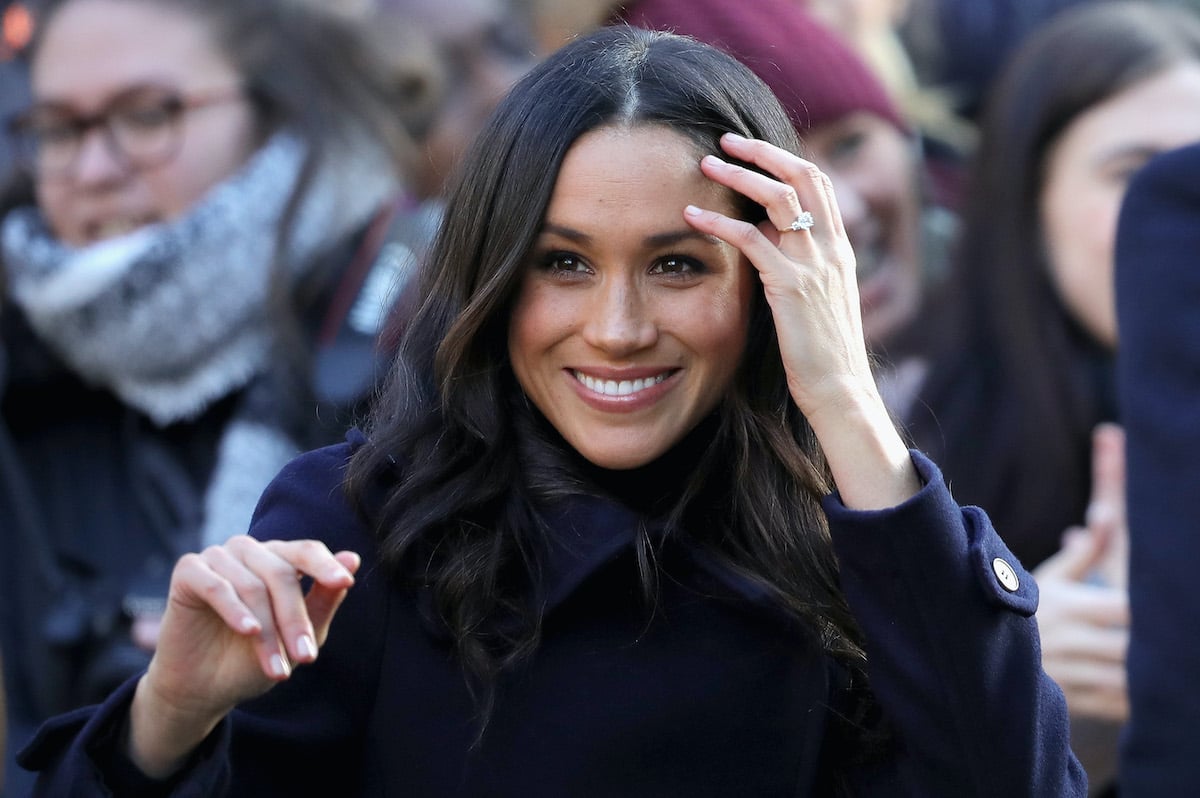 Meghan Markle was very frustrated with royal life
When Meghan entered the British royal family, she gave up her entire life and her impressive career as an actor and philanthropist. A self-made woman, the duchess thought by marrying into the royal family, she would be able to help transform some of The Firm's traditions into the modern era. Unfortunately, that did not happen.
Though she received some training about royal life and protocol, she didn't know what she's signed up for until she was in the thick of it. As someone used to controlling her own life and narrative, when the press began to antagonize her and she was made to remain silent, she began to crumble.
"I gave up my entire life for this family," she reportedly said according to royal reporters Omid Scobie and Carolyn Durand's book Finding Freedom via The Times. "I was willing to do whatever it takes. But here we are. It's very sad."
RELATED: Prince Harry and Meghan Markle Warned the Royal Family About Megxit Several Times, Source Claims
Meghan Markle was held back in the royal family
Not only did the Duchess of Sussex lose the ability to speak up for herself, she was also held back by the royal family. Due to hierarchy, the royal family often pushed her and Prince Harry's ideas aside in favor of the Cambridges. Scobie explained on his podcast Heirpod, 
The couple had been thriving and have taken their careers as philanthropists to a whole other level. It shows how much they were held back by tradition, hierarchy, and stubbornness within the institution. This is the couple operating in a way they were desperate to for some time but couldn't for a number of reasons, many of which tie into what is considered too politically sensitive or not.
Someone at Buckingham Place reportedly 'hated' Meghan Markle
The U.K. tabloids are historically vicious and racist. However, it seems that a lot of the negativity surrounding Meghan came from within Buckingham Palace. "The British press is famously good at taking someone and building them up and saying they're absolutely wonderful," royal author Tom Quinn told Fox News. "And then when that story runs out of steam, they need something else. So they then come up with the opposite. They run that person down… The nicknames were picked up by the press and used against Meghan. They did, in fact, come from the palace."
Now, in his new book, Battle of the Brothers, royal historian Robert Lacey confirms that Meghan really never stood a chance. He alleges that from the beginning, someone in the palace wanted to see her fail. "There was personal animosity in the palace toward Meghan—and the feeling is mutual," Lacey said via The Mirror. "There was somebody in the palace—and I can't name them—who hated Meghan. There is no love lost there."