Meghan Markle Stirred up a Debate After Encouraging People To Vote
Fans and critics of the royal family are split after Meghan, Duchess of Sussex voiced her opinion about voting in the upcoming U.S. election. Meghan is using her platform to encourage others to vote and issued a passionate statement during the virtual When All Women Vote #CouchParty on Aug. 20.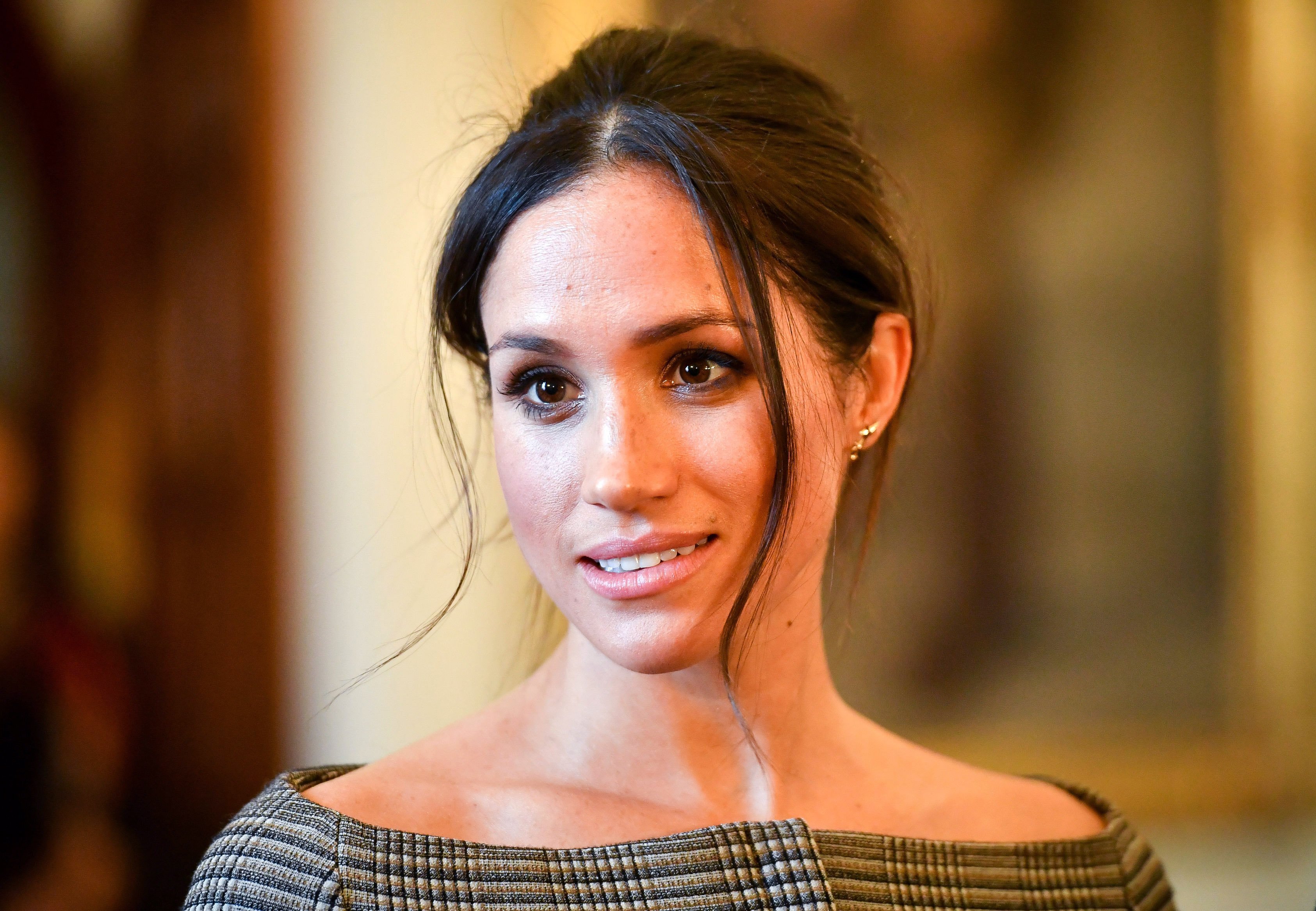 Meghan Markle has been vocal about politics
Meghan and Prince Harry moved to California with their son Archie after taking a step back from the British royal family. Since then, the Duchess of Sussex has become more vocal about politics and social activism.
While she has not endorsed a 2020 candidate, Meghan spoke out against current U.S. President Donald Trump even before becoming a member of the royal family.
In a 2016 appearance on The Nightly Show with Larry Wilmore, Meghan spoke out against Trump.
"Yes, of course, Trump is divisive, think about female voters alone, right … I think it was in 2012 the Republican Party lost the female vote by 12 points — that is a huge number, and with as misogynistic as Trump is, and so vocal about it, that's a huge chunk of it," she said.
RELATED: Is Meghan Markle Breaking Royal Protocol If She Votes in the US Election?
Meghan Markle is trying to increase voter turnout
On Aug. 20, Meghan took part in a virtual event called When All Women Vote #CouchParty. The event was hosted by Glamour's Samantha Barry and When We All Vote board chair Valerie Jarrett.
"When I think about voting and why this is so exceptionally important for all of us, I would frame it as, we vote to honor those who came before us and to protect those who will come after us," said the Duchess of Sussex during the event. "Because that's what community is all about. And that's specifically what this election is all about. I think we're only 75 days away from Election Day. That is so very close, and yet there is so much work to be done in that amount of time."
In her message, Meghan warned about the importance of the upcoming 2020 election.
"We all know what's at stake this year," she said. "I know it. And all of you certainly know it if you're here on this fun event with this — then you're all just as mobilized and just as energized to see the change that we all need and deserve."
She also told potential voters that not voting made them "part of the problem."
"The fight is worth fighting, and we all have to be out there mobilizing… At this juncture, if we aren't part of the solution, we're part of the problem. If you're complacent, you're complicit," she said.
This started a debate about her involvement with politics
Following Meghan's comments, social media flooded with both praises and criticism.
Piers Morgan, a known critic of Meghan, tweeted, "The Queen must strip the Sussexes of their titles. They can't remain as royals & spout off about foreign elections in such a brazenly partisan way."
However, others found Meghan's comments to be inspirational.
"Wow. Thanks Meghan The Duchess of Sussex! This is an important for Americans living Abroad as well. Pls go to http://votefromabroad.org," tweeted former U.S. Ambassador to Canada Bruce A. Heyman.
Writer Matt Haig called out hypocrisy surround Meghan and the royal family, tweeting, "There are a lot of people in the media who seem to have more problem with Meghan Markle being a person with an opinion than with Prince Andrew being an accused sex offender."
While Meghan took a step back from speaking about politics while she was an active member of the royal family, it seems she is committed to her role as a political activist no matter what her detractors say.