Meghan Markle Stole Attention From Kate Middleton and Prince William's Recent Celebration, Royal Fans Say
Meghan, Duchess of Sussex has always had a soft spot for helping people whenever she can. From writing inspirational notes on bananas to supporting women's rights, it is safe to say that the Duchess of Sussex cares about going above and beyond for anyone who needs it.
She may no longer be a senior working royal, but it appears that it hasn't stopped Meghan from having a giving nature. She and Prince Harry recently moved to Los Angeles. Although we haven't seen a lot of them due to the current lockdown, Meghan has been doing what she can to reach out to her millions of fans.
She and Harry are still getting settled into their new environment along with Baby Archie, but they have been seen doing some charitable work, such as delivering food to those in need. 
As we know, Meghan was pretty active during her time as a royal. She was involved in so many things and had quite a few patronages for causes that she believed in. Even though Megxit is finalized, Meghan's charity work is still going strong. However, royal fans now thing that Meghan's charity video was released to steal the thunder from a momentous occasion for Katherine, Duchess of Cambridge and Prince William. 
Meghan's work with Smart Works
Smart Works was one of Meghan's first royal patronages, and it was a role that she was absolutely perfect for. As a hardworking and caring woman, there is no doubt that Meghan was excited to work with the organization, which helps women who are underprivileged find jobs.
She supports the women in a way that no one else possibly can, and we can only imagine that her efforts are greatly appreciated and give the women the confidence that they need and deserve. She even designed a line of clothing for women to wear to interviews. 
Recently, Meghan made headlines after a video circulated of her giving a woman a pep talk right before a job interview.
Are Meghan and Kate Middleton still fighting?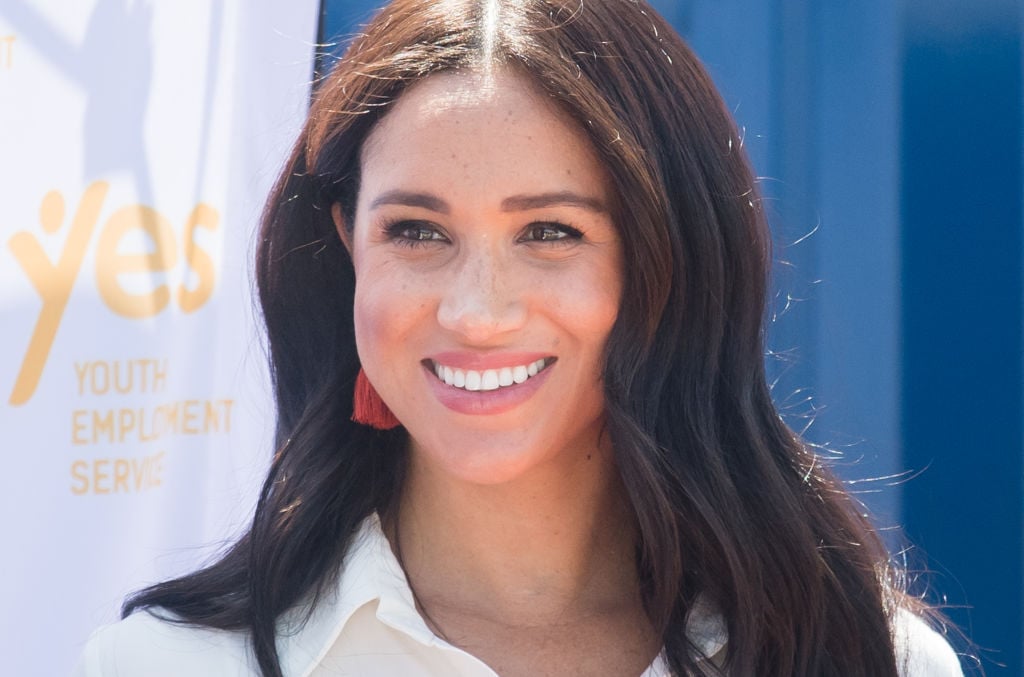 Ever since Meghan joined the royal family, rumors of a supposed feud between her and Kate have been swirling. Some news outlets have even gone so far as to say that the sisters-in-law couldn't be in the same room together, and were snubbing each other whenever they would meet face to face.
Although rumors of a rift were put to rest at one point, many fans are now thinking that there is, in fact, something going on between the two. Why is this? Well, while there was no good time for Megxit to be announced, it was done so right before Kate's birthday.
While all the attention should have been on the Duchess of Cambridge, everyone instead was talking about how Meghan and Prince Harry were planning to step down from their royal duties.
Royal fans think Meghan's charity video was released to steal the thunder from the Cambridge anniversary
It is hard to believe that nine years have passed since Prince William and Kate officially became husband and wife, yet that is how long it has been. Chances are, the other family members were reaching out to them to offer congratulations, but fans think that Meghan may have had something up her sleeve.
As it turns out, Meghan did a Smart Works video, in which Daily Mail reports that she coached a woman just before a job interview. The video was shared to social media, and it coincides with the Cambridge's wedding anniversary, and many fans are in an uproar.
One Twitter user wrote: "This video was done way back in March. Markle held on to it to run it on Kate & Wills Anniversary. This is what she does to them she always try's to steal there limelight! Evil!"
Another Twitter user wrote: "She's back everyone! Here to remind us all she's a compassionate, sharing and selfless soul. Isn't today Kate and William's wedding anniversary? Her random appearances in the media always seems to be deliberate time-wise."
Even though nine years is not a milestone anniversary, many are taking to social media to say that Meghan is just looking for attention since the video was recorded weeks earlier, and she waited until Prince William and Kate's big day to share it.
Although some people think this, most likely, the timing was nothing more than a huge coincidence and was not meant to offend anyone. Some Twitter users are evening defending Meghan on Twitter, noting that Kate released pictures of her children on Meghan and Prince Harry's anniversary last year.
A Twitter user wrote: "Well,last year it was Kate and her boring garden pics(charity project)the one accused by you all stans of "upstaging" the FIRST(!!)anniversary of the royal wedding of the century, lmaoo."