Does Meghan Markle Have a Stylist Post Megxit?
Meghan, Duchess of Sussex, has dazzled us all with her stunning style and her ability to use her voice for change. As a former actor, she knew how important her image would be as a member of the British royal family, and she often sought perfection as a result.
Though she was often styled by close friends in the fashion industry during her royal tenure, who is curating the duchess' looks these days?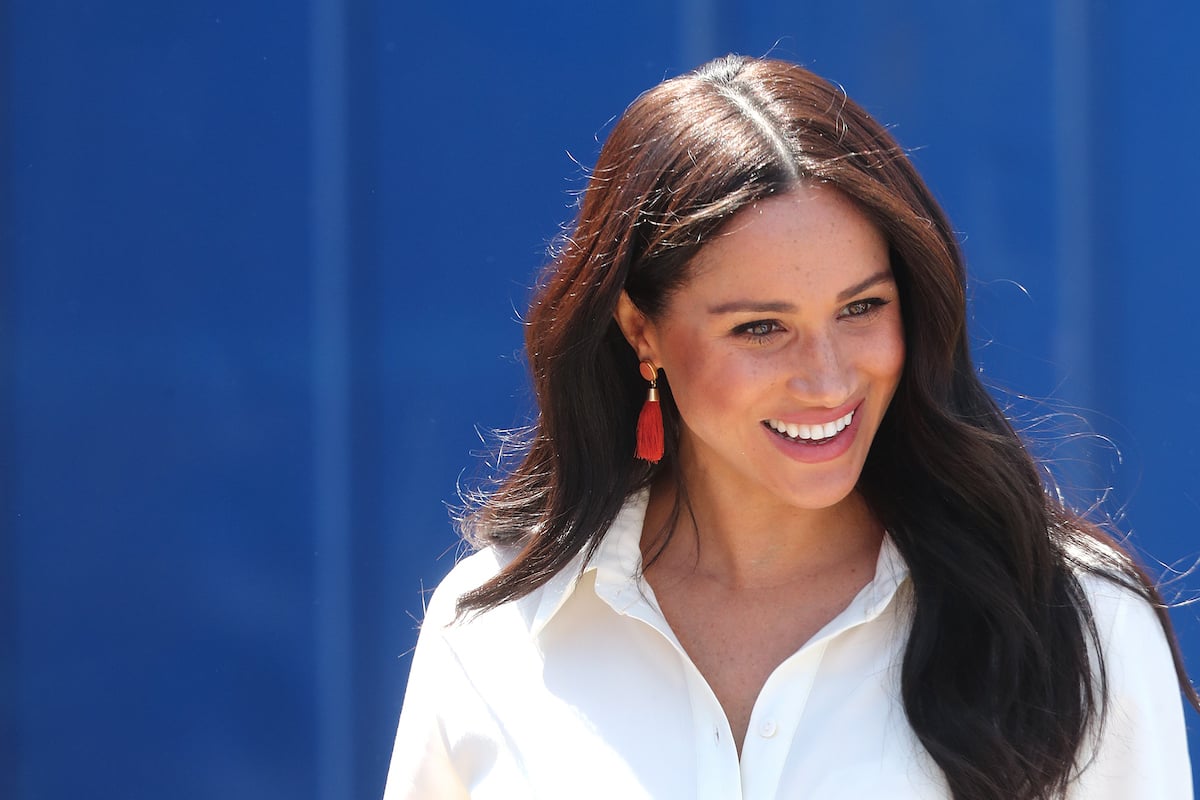 Meghan Markle's 2020 Megxit style was legendary
As a senior working member of the British royal family, Meghan's style was always a bit chicer and Hollywood glam than what had been traditionally been seen on British royal family members. Though she adhered to the royal wardrobe rules, she often pushed the envelope, ensuring that her signature style came through.
This was on display in a major way during her final royal engagements in March 2020 before her to California. The Duchess of Sussex wore some show-stopping pieces including a red Safiyaa gown and a sparkling blue Victoria Beckham dress.
Though she was leaving royal life behind, it was clear that the former actor was going out with a bang.
RELATED: Queen Elizabeth II Had Hoped Meghan Markle and Prince Harry Would Cancel Megxit
Related post url: 
Does Meghan Markle have a stylist?
For her Megxit looks, Meghan reportedly had a secret stylist that make sure she looked picture-perfect everywhere she went. After their shocking resignation, the Sussexes knew all eyes would be on them, Meghan in particular, and they were determined to give fans and trolls something to look at.
Meghan enlisted the help of Maria Means Cote, a former PR and celebrity relations manager for Prada to pull together all of those incredible looks. Cote made sure that Meghan looked flawless and that she was often coordinated with Prince Harry, showing everyone that the couple was united in their decision.
Cote had planned the duchess' South Africa wardrobe. "Maria was Meghan's stylist and assistant – she called in all her clothes and planned all her outfits," The Mail on Sunday reported.
The women planned to make sure that she would "go out with a bang" Carolyn Durand and Omid Scoobie wrote in Finding Freedom. Daniel Martin did Meghan's makeup while George Northwood styled her hair.
"The sparkling rain in the frame was pure coincidence, but the confident walk into Mansion House venue and Meghan's blue midi dress by Victoria Beckham, were carefully planned," Durand and Scoobie wrote.
Meghan Markle's style has changed a lot post-Megxit
Though Meghan is stepping back into the spotlight with an upcoming interview with Oprah and amid her and Prince Harry's deals with Spotify and Netflix, her style has changed drastically since Megxit.
The Suits alum is leaning into a more dressed-down look as she awaits the birth of her second child. In early 2020 when she was spotted volunteering with Prince Harry around LA, she wore baseball caps, lounge pants, and beanies.
Even now, on Zoom calls and in virtual appearances, Meghan is dressed comfortably in loose dresses with her hair framing her face or pulled into a ponytail. She is still quite stylish but much more carefree.