Meghan Markle's Subtle Gesture During Interview With Prince Harry Proves 'Tide Has Changed' in Their Relationship, Body Language Expert Reveals
A leading body language expert points out the subtle gesture Meghan Markle made during her televised interview with Prince Harry that shows the couple has reversed roles.
It's been more than two years since Prince Harry and Meghan Markle exited the royal family and more than one year since the couple's bombshell interview with Oprah Winfrey. But both still remain a hot topic among royal watchers and fans alike. And now, a body language expert has compared the Sussexes' gestures from when they lived in the U.K. to their behavior during their primetime special with Oprah and pointed to non-verbal signs that show how the tide has turned in their relationship.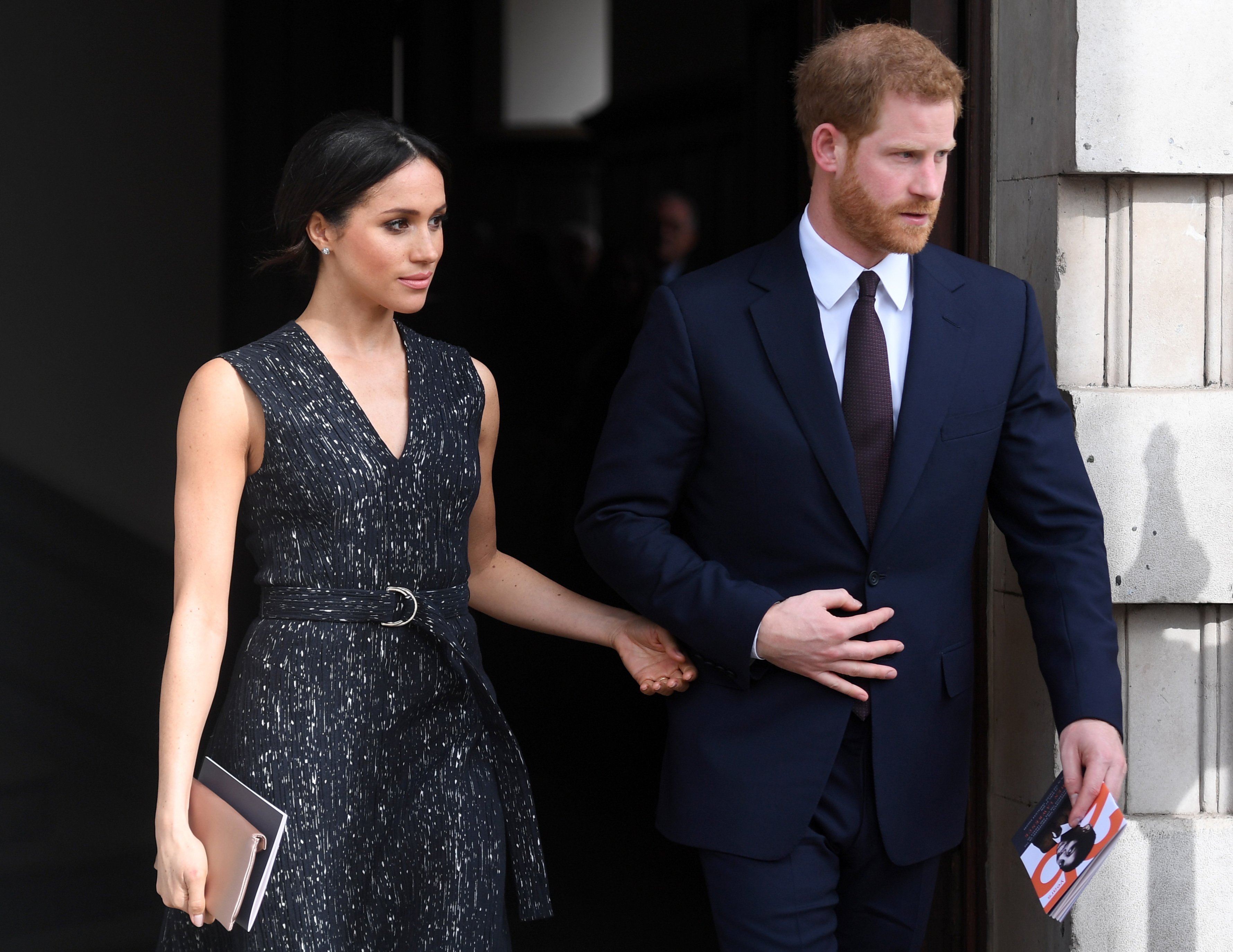 Body language expert says Harry signaled that he was Meghan's protector in the U.K.
Judi James is a leading body language and behavior expert, who has authored several books on her expertise. She has also offered her analysis of Meghan and Harry's non-verbal communication on a number of occasions.
James told The Mirror that when the pair began appearing together in public on Harry's side of the pond the prince's gestures showed that he was very protective of Meghan.
"I think when Meghan came to the U.K., Harry very much saw himself in the role of overly protective," James opined. "[He] knew that all hell was going to break loose in terms of press and public interest, and was desperate to protect her — albeit that she presented herself as a very confident woman."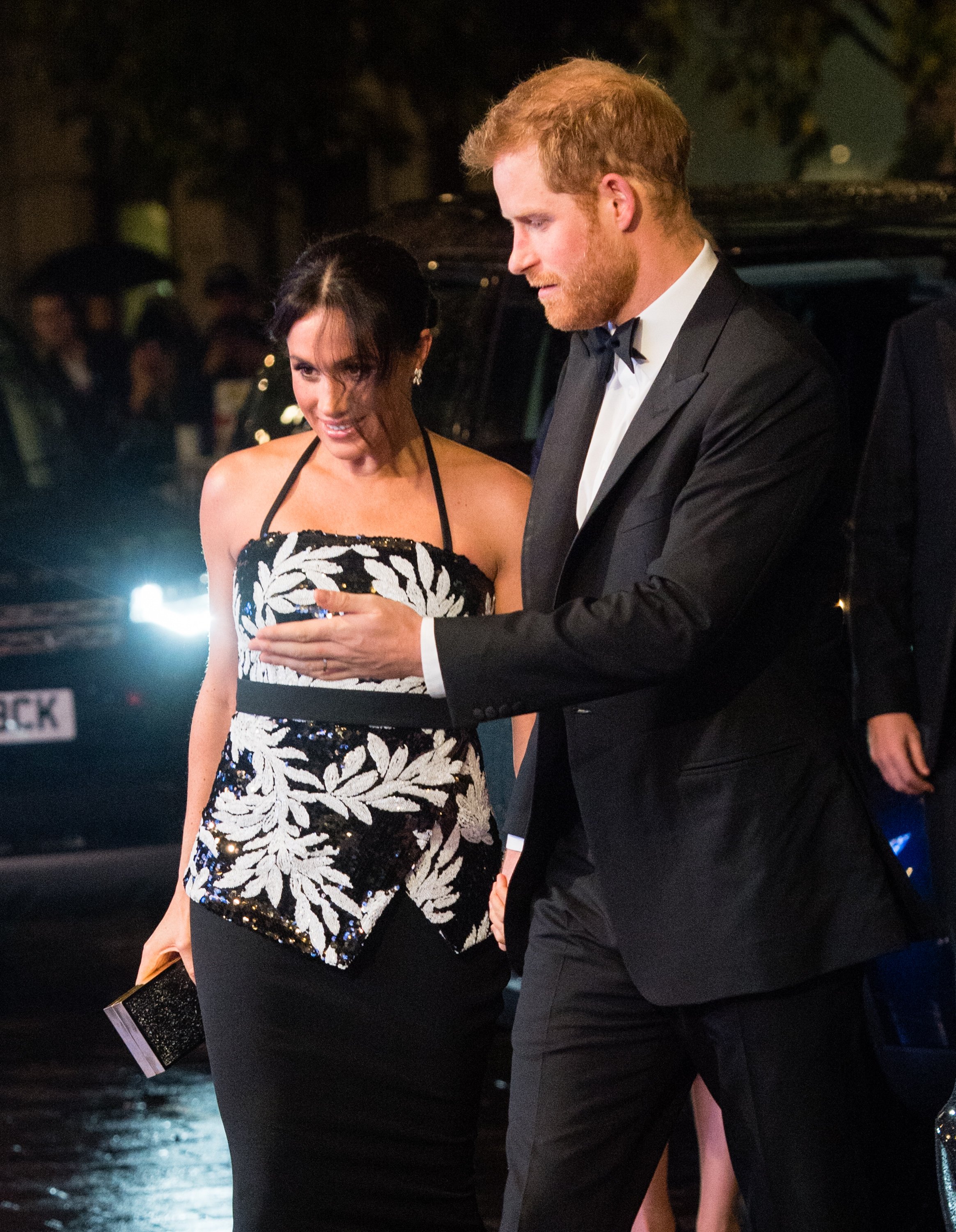 Meghan's subtle gesture during their Oprah interview shows the 'tide has completely changed'
James went on to explain the Sussexes' roles seemed to reverse though after the couple moved to California.
"I think the tide has completely changed looking at the Oprah Winfrey clip," James said. "Now [Meghan] seems to have taken a much more vulnerable Harry back to the U.S. with her and she seems to be more in the role of rescuer and protector with him."
The body language expert then pointed out a specific hand gesture the duchess made during their sitdown with Oprah as proof. "This hand gesture that you can see, he's got his hand on the chair and she's placed her hand on top," James noted referring to what she saw in the clip. "That's almost a maternal-looking gesture, it's though it's being used for reassurance and to let him feed off her confidence. Clearly Meghan's friends with Oprah, she's used to being in front of the cameras she's an actress but to Harry, this is a whole new world that he's being judged by and being asked to perform."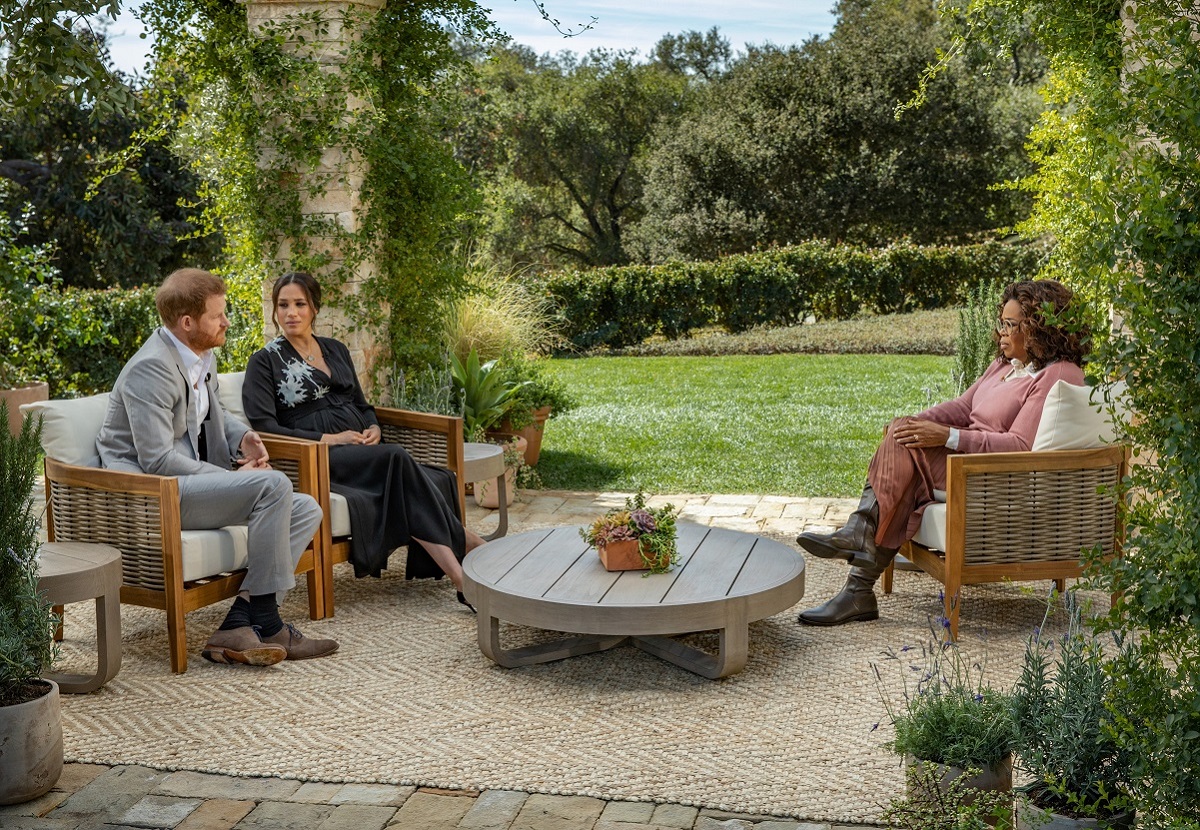 Are Meghan and Harry going to return to England?
Prince Harry has been very vocal about the extra police protection he wants for his wife and family if they were to return to England.
The last time the Duke of Sussex was in his home country was in July 2021 for the unveiling of his mother Princess Diana's statue at Kensington Palace. The Duchess of Sussex hasn't been back in the country since 2020.
Marie Claire noted that a spokesperson for the couple released a short statement ahead of Prince Philip's memorial service in 2022 saying that the Sussexes "will not be returning to the U.K. in late March, but [Harry] hopes to visit his grandmother as soon as possible."