Meghan Markle on the Moment She Knew She Could No Longer Be a Royal: 'I Didn't Want to Be Alive'
For years, the world watched as the British media vilified Meghan, Duchess of Sussex and claimed that she was everything from a vicious social climber to an avocado eating bully. Over a year after leaving her job as a senior member of the royal family, Meghan finally decided to tell her side of the story, and it was much darker than anyone could have predicted. At one point, Meghan even had suicidal thoughts and considered killing herself because of the stress and treatment she received.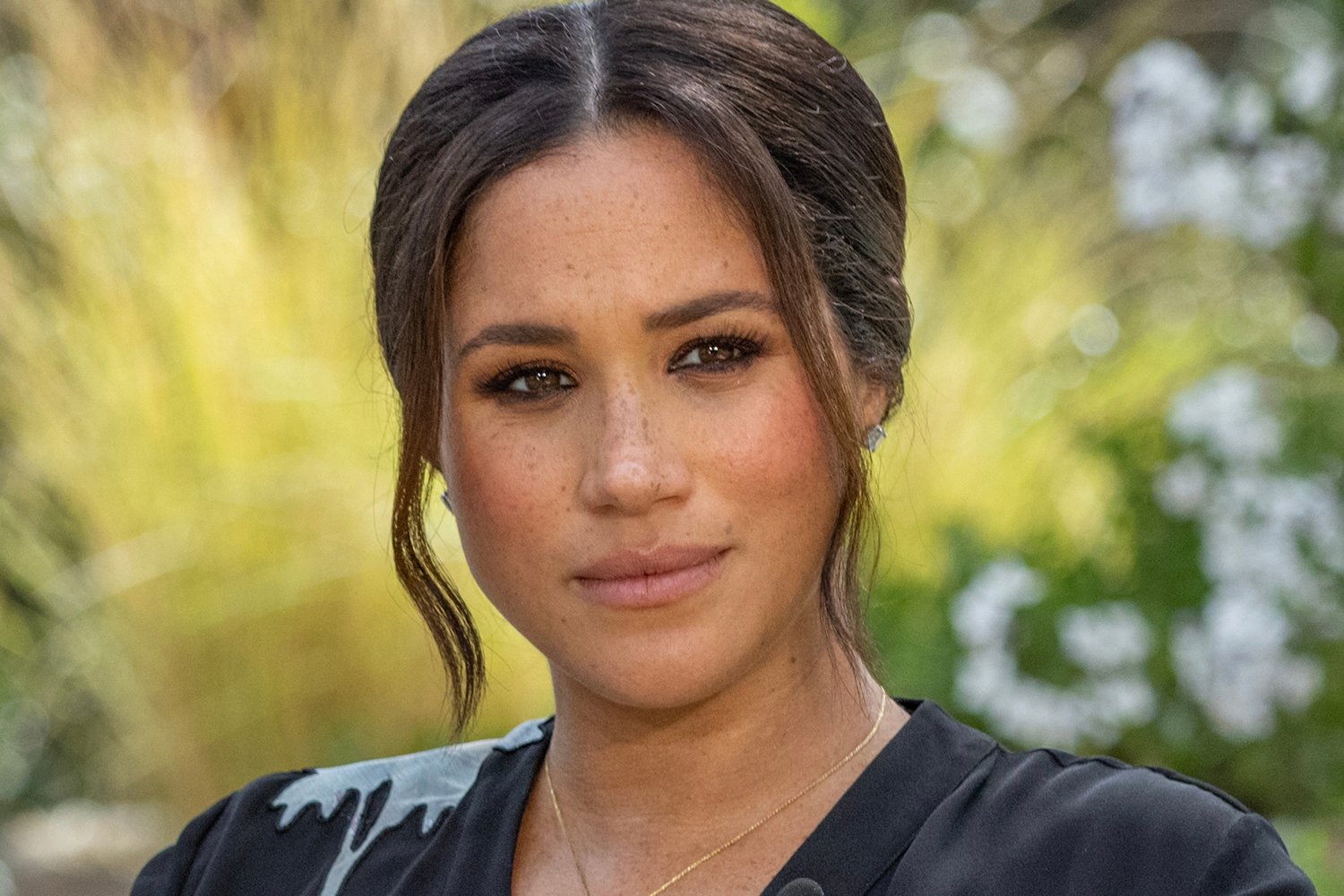 Meghan Markle didn't know what she was getting into
Of course when Meghan began dating Harry, she knew he was royal but in the new CBS special with Oprah Winfrey, she admitted that she didn't really do much research on the royal family before dating Harry. So, when she married into the family, she had no idea how brutal the press was going to be.
At first, she took what the press threw at her because she was told she would be protected by the royals or as Meghan called it, the firm. But over time, she realized that wasn't going to happen and that the vitriol from the press wasn't going to stop. When she didn't see a way out, Meghan admitted that she began having dark thoughts.
RELATED: Meghan Markle's 'Suits' Costars and Childhood Friends Slam Palace Bullying Accusations
Related post url: 
Meghan Markle's suicidal thoughts
After realizing that she wasn't going to get the support she needed from the firm, Meghan started thinking about taking her life.
"I realized that it was all happening just because I was breathing and I was really ashamed to say it at the time and ashamed to admit it to Harry because I know how much loss he's suffered but I knew that if I didn't say it — then I would do it and I just didn't want to be alive anymore," she told Oprah of having to tell Harry that she was thinking of harming herself.
"That was clear and real and frightening and constant thought," she continued.
Later, the two were scheduled to see a performance at Royal Albert Hall and Harry encouraged Meghan to stay home and rest but she didn't think that was a good idea.
"I remember him saying, 'I don't think you can go,' and I said, 'I can't be left alone,'" she said.
She then pointed out how in photos from that night, though she and Harry are both smiling, Harry was tightly holding her hand to protect her.
"We're both just trying to hold on," she said.
RELATED: Meghan Markle Says She Couldn't Remain Silent After the Palace Presented 'Falsehoods' About Her and Prince Harry
Related post url: 
The juxtaposition of Meghan's smile and her suicidal thoughts just shed light on how nothing in her royal life was what it seemed.
"And that's I think so important for people to remember is you have no idea what's going on for someone behind closed doors. No idea," she said. "Even the people that smile and shine the brightest lights. You need to have compassion for what it actually potentially going on."
Harry and Meghan ended up stepping back from their positions a year later after realizing how dangerous it would have been for them to continue on in the same capacity they had been.