Meghan Markle Might 'Take Up Acting' Again While Prince Harry Will 'Build Bridges' With Family in 2023, Says Celebrity Psychic
Prince Harry and Meghan Markle have been making headlines lately after releasing their Netflix documentary, Harry's memoir, and various interviews. A celebrity psychic predicted that the royal couple will continue exploring different ventures in 2023, so we can expect to see a lot more from the Duke and Duchess of Sussex. Here's what the psychic said based on the tarot cards she drew for Harry and Meghan.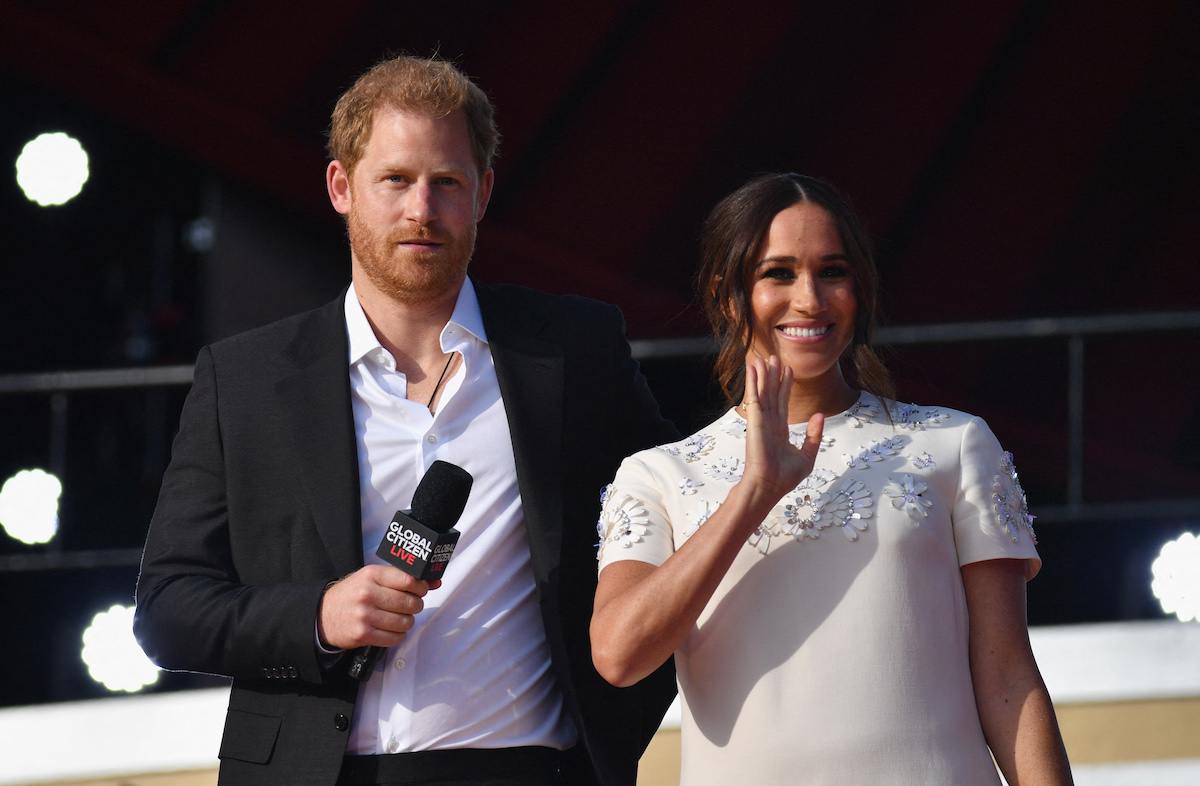 Prince Harry and Meghan Markle won't slow down in 2023, says celebrity psychic
Meghan Markle and Prince Harry have been more open and honest about their personal lives than ever. In December 2022, they released the Netflix docuseries Harry & Meghan to tell their love story. On Jan. 10, Harry's controversial tell-all memoir, Spare, came out. The Duke of Sussex has also done multiple explosive interviews, including with Anderson Cooper on 60 Minutes and Tom Bradby on ITV.
Among other revelations, Harry has spoken about a physical altercation with his brother, Prince William, and some painful memories of his father, King Charles. He has also opened up about losing his mother, Princess Diana, who died in a tragic car accident while being chased by the paparazzi. 
A celebrity psychic says the royal couple isn't slowing down any time soon. According to her website, Inbaal Honigman has been psychic her whole life and has worked with tarot cards since the age of 20. Using tarot cards, Honigman predicted what Harry and Meghan have in store for 2023. 
The celebrity psychic says Prince Harry will mend relationships with some of his family in 2023, based on his tarot card
Speaking to Fair Betting Sites, celebrity psychic Inbaal Honigman shared her 2023 predictions for Prince Harry and Meghan Markle. The card she pulled for Harry is the Knight of Swords.
"For 2023, Prince Harry receives the Tarot card called the Knight of Swords, also known as Lord of the Winds and the Breezes. This card tells us that the Prince will engage in many intellectual pursuits, newspapers, podcasts, as well as traveling internationally," she explained.
Honigman said the Duke of Sussex will rebuild his fractured relationships with some family members this year. "Swords are cards of ideas, and the doting Dad will have creative ways of achieving his goals in life, and he will be able to build bridges with some members of his family again."
The psychic said Harry will carefully plan every move he makes this year. "He won't go on impulse but on brain power, and will plan every step meticulously," she said. "The ripple effect of his documentary will initiate certain changes within the press, or perhaps press photography laws, and he may even set up a mental health service to help support those who suffer with press intrusion."
Meghan Markle might take up acting again this year, according to the psychic
While Prince Harry will remain a fixture in the public eye, Meghan Markle also won't shy away from the spotlight in 2023, according to the celebrity psychic.
"For this coming year, Meghan receives the Tarot card called the Knight of Wands, also known as Lord of Flame and Lightning. This card shows us that the Duchess is going back to her past, keen to create a life steeped in the values of her personal history and upbringing," she said. 
The Duchess of Sussex won't be secondary to her husband or seek anyone's approval, Honigman predicted. "Wands are active cards, so Meghan won't be sitting around and waiting for things to happen, rather she'll be making her own decisions and marching on fearlessly, whether she's praised or hated," she said. "This could be the year that sees her take up acting parts again, recreating connections and friendships of the past, and potentially even going back to her charity work abroad, introducing her children to her love of doing good."