Meghan Markle Broke Down in Tears Because of a Paparazzi Photo of Her Mom, Doria Ragland
From the moment they met in the summer of 2016 on a blind date set up by a mutual friend in London, Prince Harry and Meghan, Duchess of Sussex were smitten with one another. They sat and talked for hours on that initial date before agreeing to meet again the next day for dinner. Their third date took place under the stars in Botswana.
Though the couple was able to have those sacred few months together away from the prying eyes of the world, the moment their relationship was confirmed in the fall of that year, Meghan gave up any semblance of privacy or anonymity that she had left.
An optimis,t despite the newfound attention, the duchess wanted to forge ahead with her newfound romance. However, a paparazzi photo of her mother, Doria Ragland brought her to tears, nearly causing her to end her burgeoning relationship with the prince.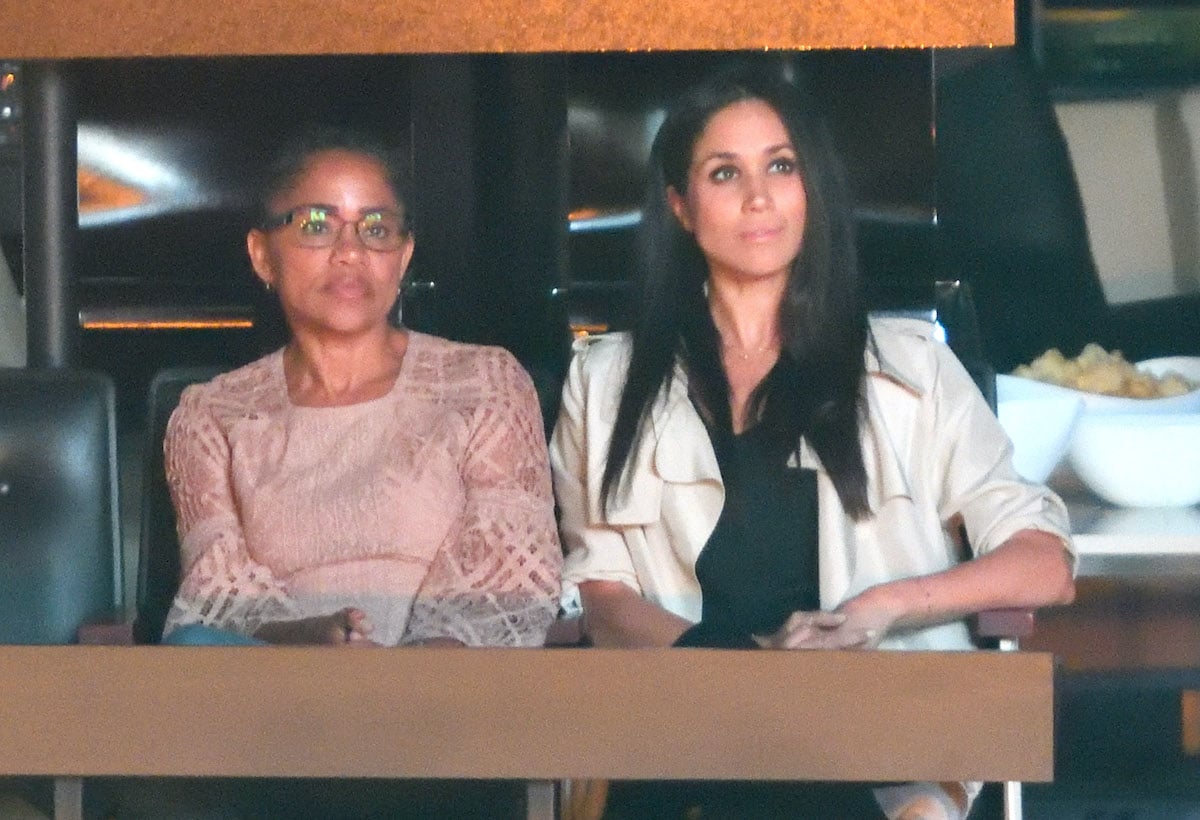 Meghan Markle has a very close relationship with her mom
Though Meghan was close to her father up until her marriage to Prince Harry in 2018, she has always been extra tight with her mother, Doria Ragland. Following her parents' divorce when she was young, Meghan lived with her mother, a former social worker and yoga instructor in LA.
Ragland was the duchess' sole family member at her 2018 royal wedding. She also came back to the U.K. for the Sussexes' son, Archie's birth, and christening. Now, Ragland is living with her daughter, son-in-law, and grandson in Tyler Perry's Beverly Hills mansion.
"Doria Ragland continues to live with Meghan, Harry and Archie," a source told US Weekly. "This has been the most time she has spent with her grandson since he was born."
Meghan Markle was attacked by the British press because she was too different
As the frenzy around her grew, Meghan revealed that close friends warned her against continuing her relationship with Prince Harry because of the viciousness of the press. Since she is a mixed-race American and former actor, her differences were all very obvious for the press and royal fans, making her an easy target. In their new book Finding Freedom, reporters Omid Scobie and Carolyn Durand write via The Sunday Times,
This is a script that wrote itself as soon as you knew that an American actress was coming into the royal family. Meghan felt as though some of the commentary and tabloid stories were more than a culture clash; they were sexist and prejudiced. If a man got up before dawn to work, he was applauded for his work ethic. If a woman did it, she was deemed difficult or 'a bitch.' The double standard was exacerbated when it came to successful women of color, often labeled demanding or aggressive.
Meghan Markle broke down in tears over a paparazzi photo of her mom
Even before she and Prince Harry wed, the paparazzi caused Meghan to break down in tears. Shortly after the couple's relationship was revealed, the U.K. press published photos of Ragland going to the laundry mat. In their book, Scobie and Durand explain,
Meghan's mother, Doria, was under constant siege. When a tabloid published a set of unflattering photos showing her on her way to the laundromat, pushing the narrative of a struggling woman in a rough part of LA, Meghan remained silent publicly. But behind the scenes, she was in tears. Worried he might lose her, [Harry] frantically tried to protect her.
The photo led to the prince's unpreceded statement to the press asking for privacy for Meghan. Unfortunately, his request was not heeded.