Meghan Markle to Kate Middleton, 8 Photos of Royals Drinking
Cheers! Members of the British royal family have been known to enjoy a drink or two. The leader of the monarchy, Queen Elizabeth II, is particularly fond of gin. She even has her own brand of wine thanks to seven acres of grapes planted at Windsor Palace in 2011. Keep reading to learn more about royals' drink preferences and see photos of them sipping on alcoholic beverages.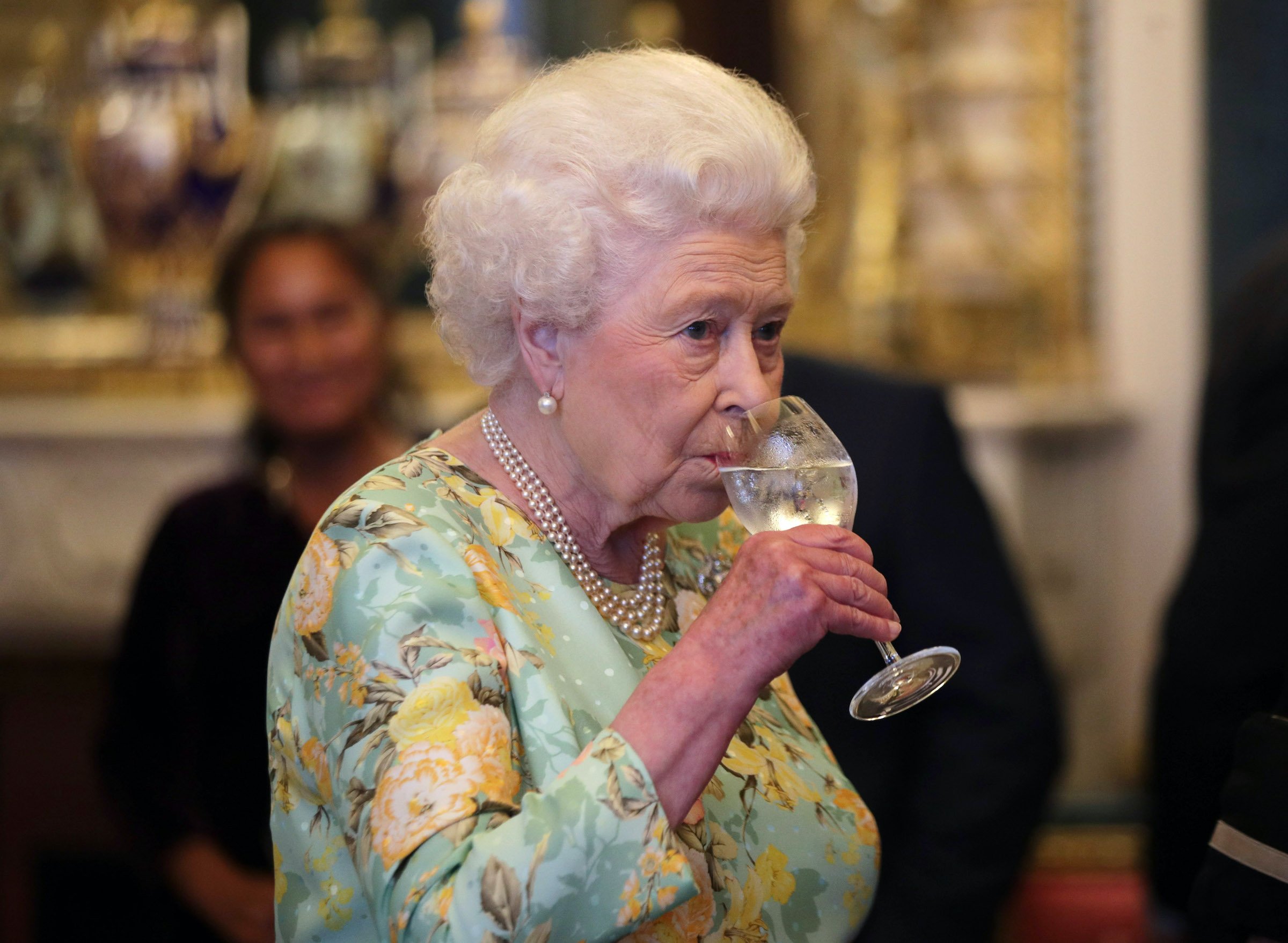 Royals drink beer on the job …
Working and alcoholic beverages don't typically mix. But for working royals aka those whose job it is to carry out official engagements on behalf of the queen, drinking comes with the territory. On more than a few occasions, royals have sipped a glass of beer during a visit or while attending an event. 
During a 2008 visit to Southwold, England, Prince Charles and Camilla, Duchess of Cornwall sampled carbon-neutral beer outside The Swan Hotel.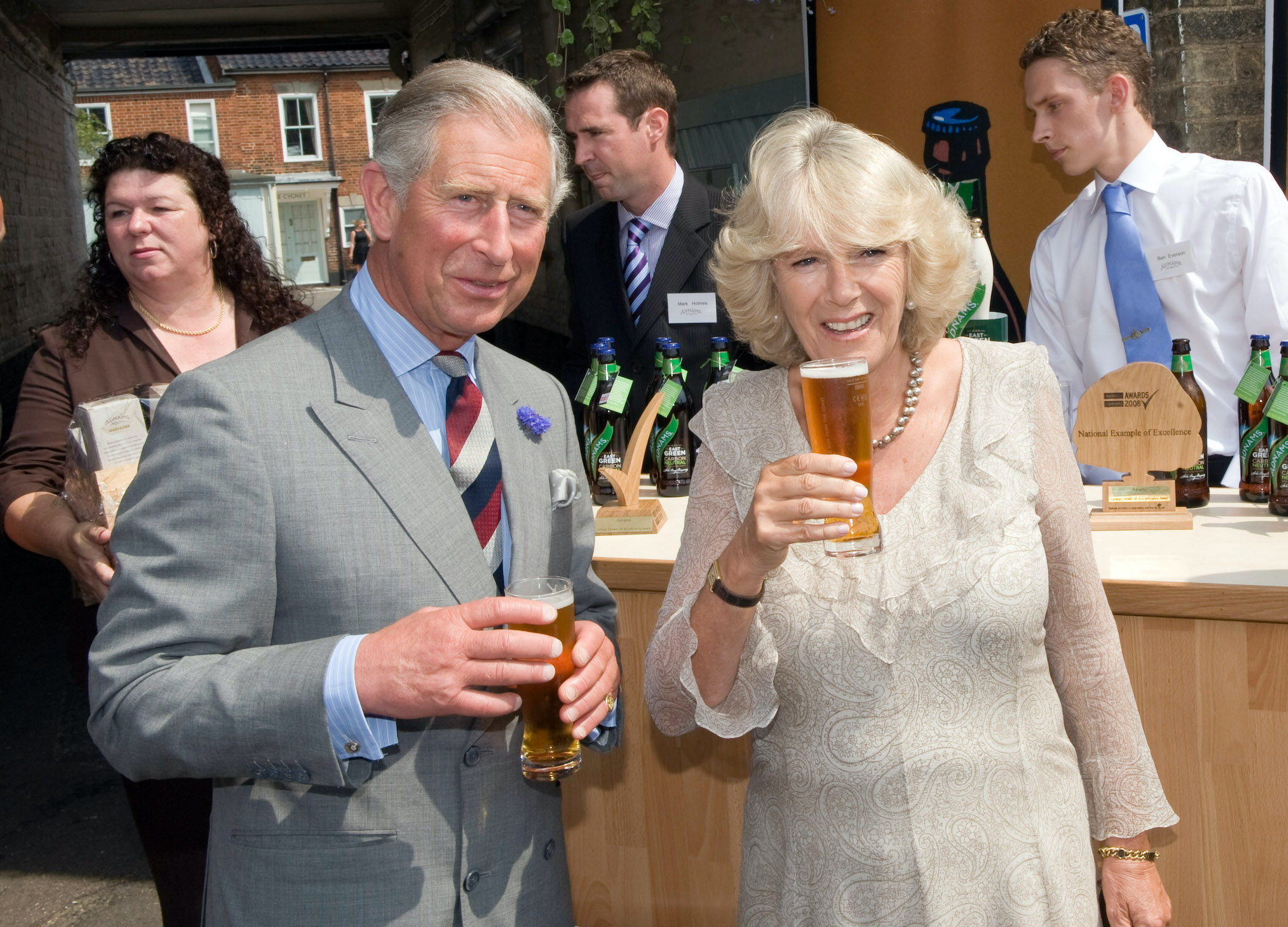 They likely only had a few sips because they are, after all, working. Camilla's drink of choice is supposedly wine or a gin and tonic. As for Charles, he's said to unwind with Laphroaig whisky, preferably a batch that's been aged 15 years. 
Royals and beer come up more often than one might think. Attending a St. Patrick's Day parade in 2017, Catherine, Duchess of Cambridge sipped on a tall glass of Guinness.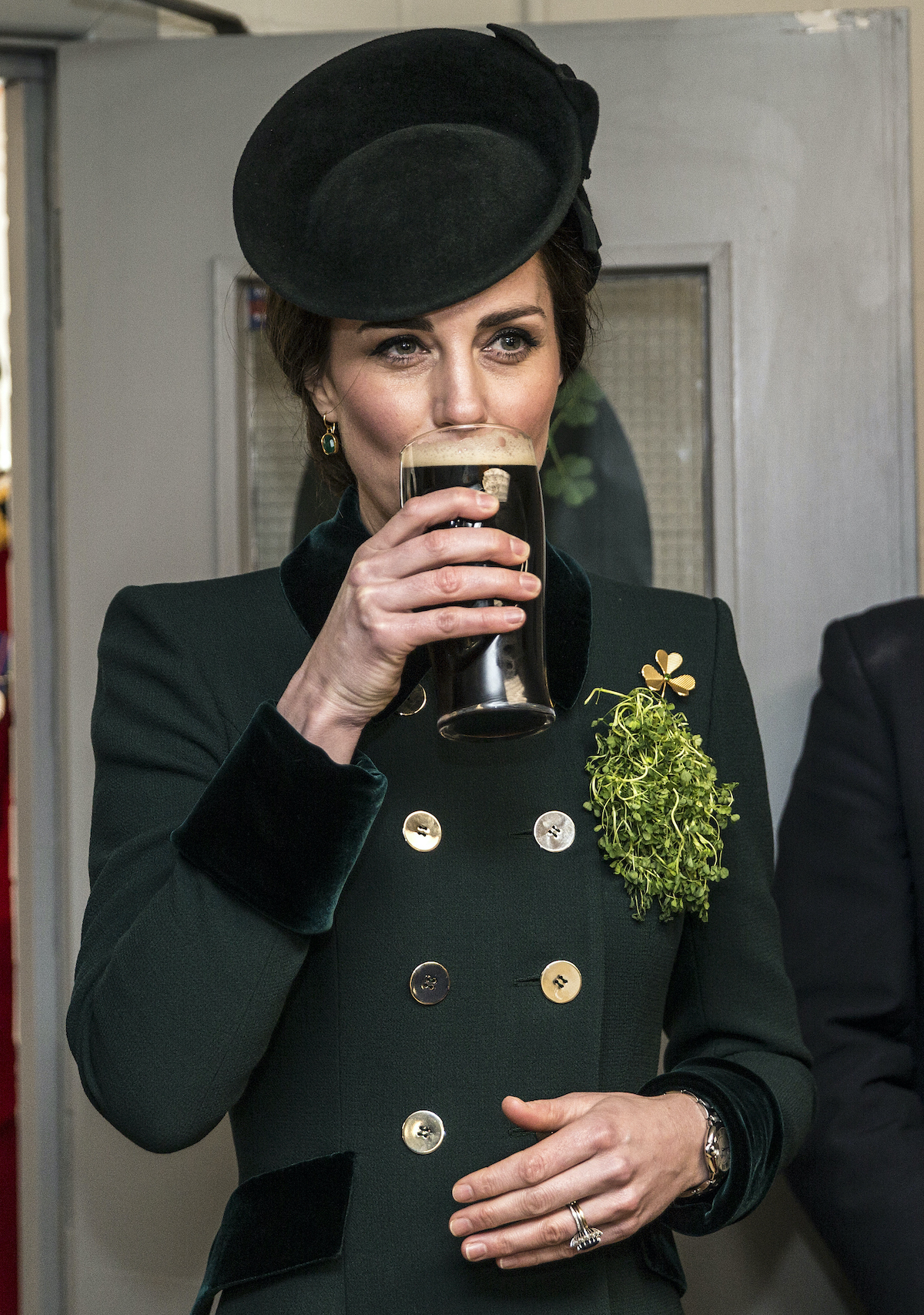 Again, she probably didn't finish her beer because she'd been there representing the queen and the rest of the royal family. Some royal sources say Catherine drinks beer in public to appear more relatable while in reality, she prefers other beverages such as vodka or whiskey. 
During an official visit to Belfast, Ireland, in February 2019, Catherine and her husband, Prince William, Duke of Cambridge, got to try their hands at pouring pints of beer. Stopping by Empire Music Hall, Catherine cheered William on as he filled a glass.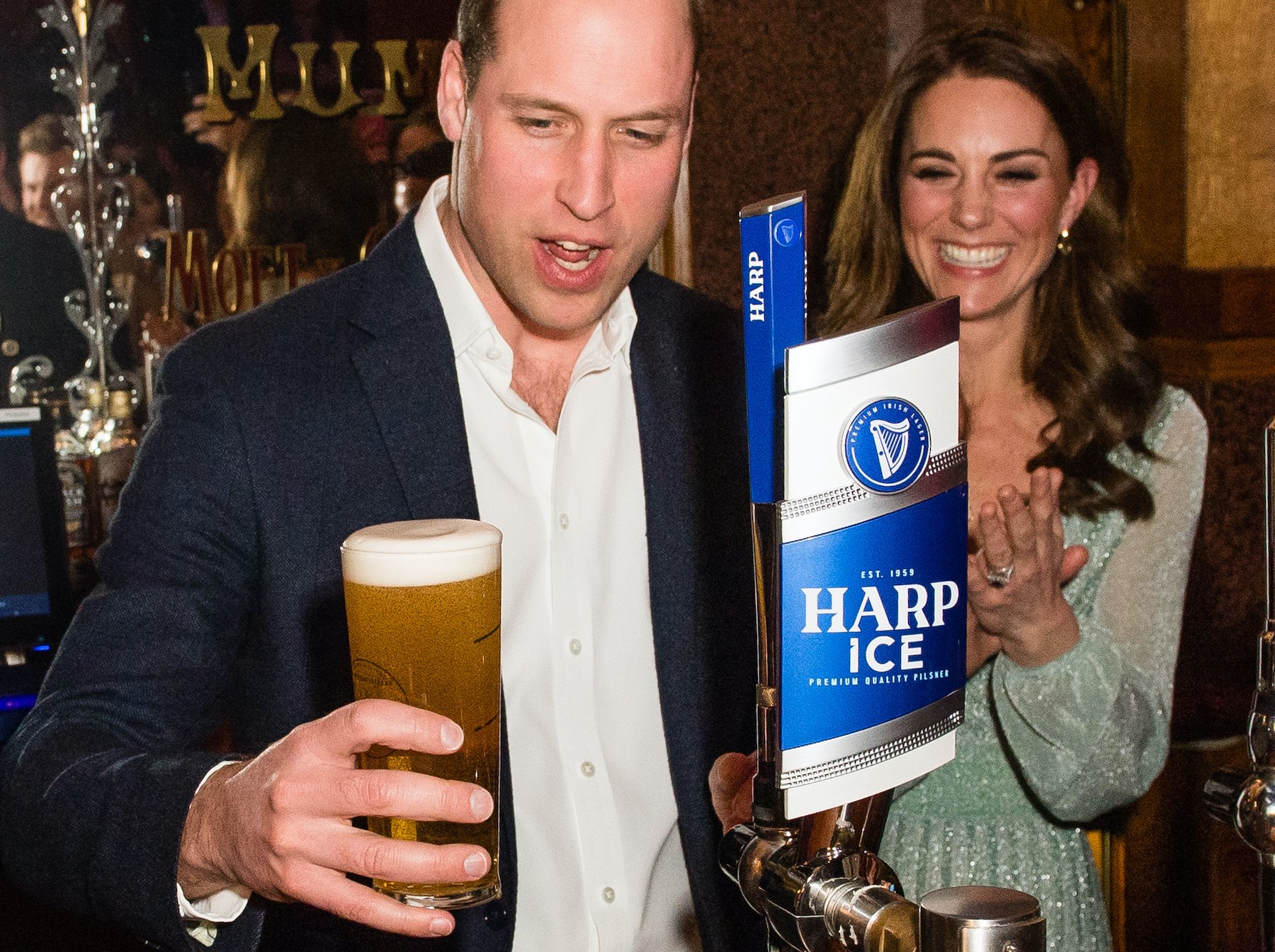 It's reported that William is the bigger beer drinker of the two but that they aren't major fans of the beverage with some saying that's why they didn't serve beer at their 2011 royal wedding. 
… And wine too
Royals drink beer and wine. And believe it or not, wine sometimes becomes part of their duties as working royals. In 2014, during a royal tour of Australia and New Zealand, Catherine and William toured a vineyard. No trip to a vineyard is complete without a taste test.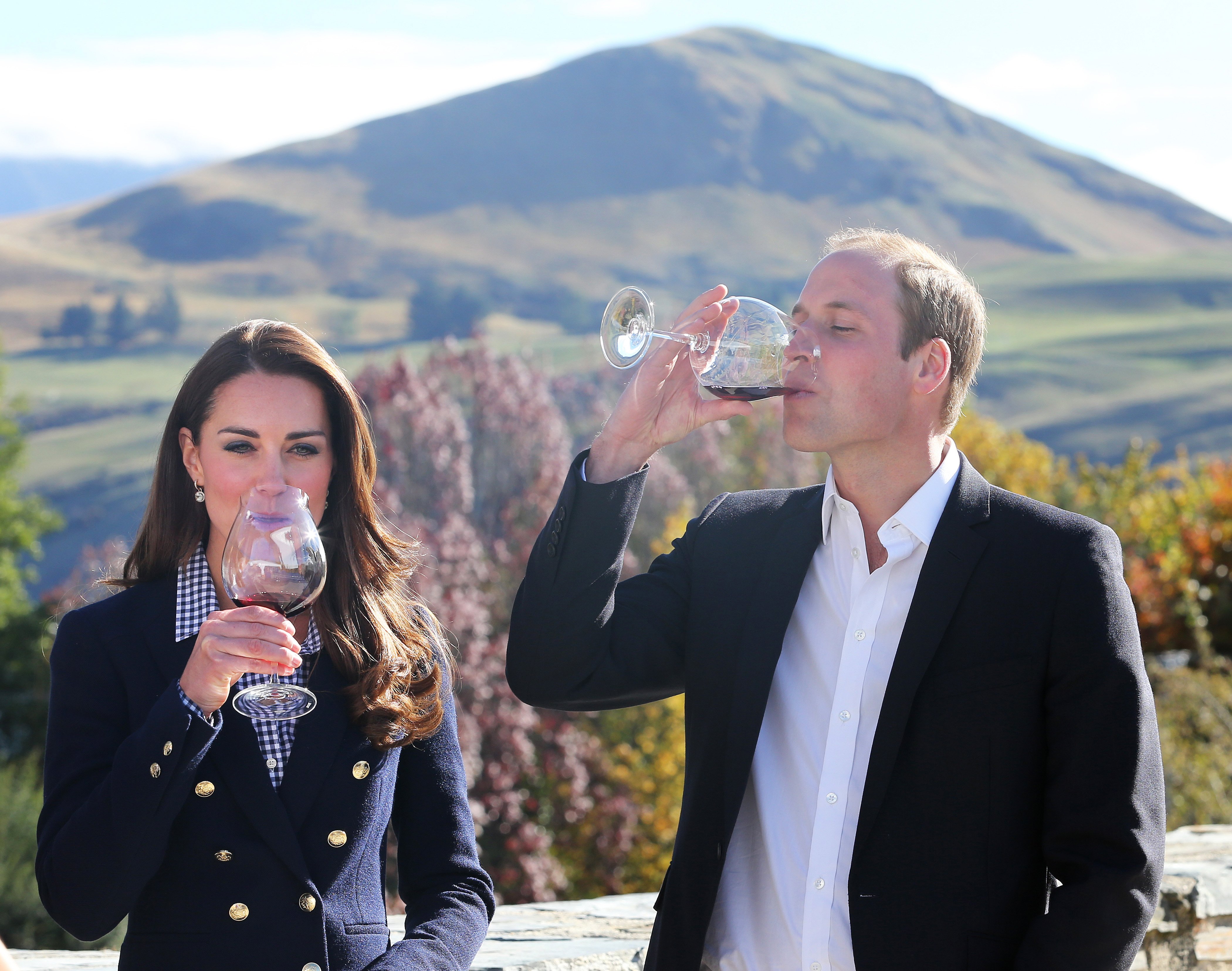 Their first royal tour as parents, the Duchess of Cambridge shared she'd been happy to be able to drink again. 
Although her favorite alcoholic beverage contains gin, the queen enjoys a glass of wine too. During an official tour of Australia in 2002, she sampled wine during a visit to Chateau Barrosa.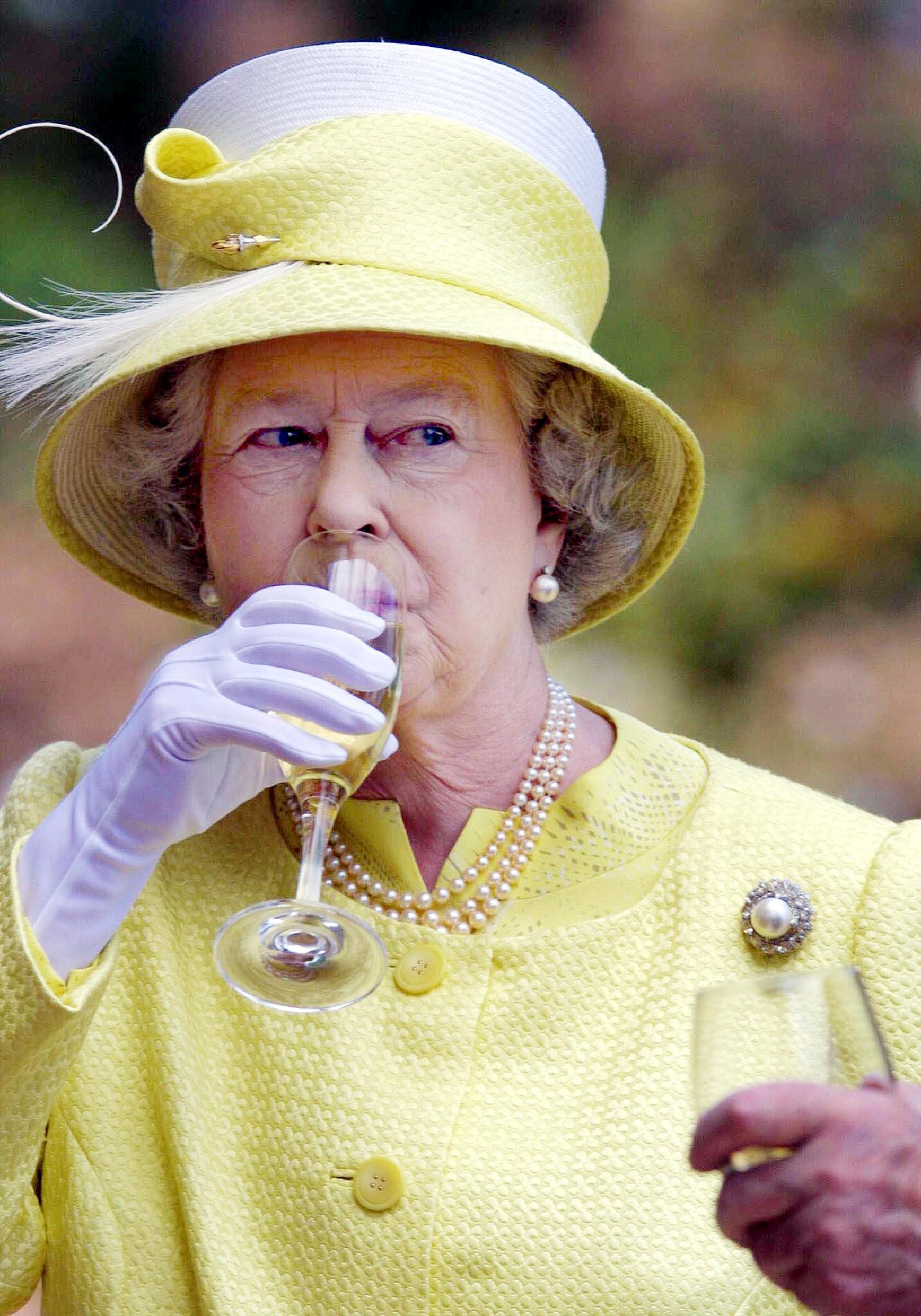 All smiles at an agricultural fair in 2007, Camilla and Charles sipped wine.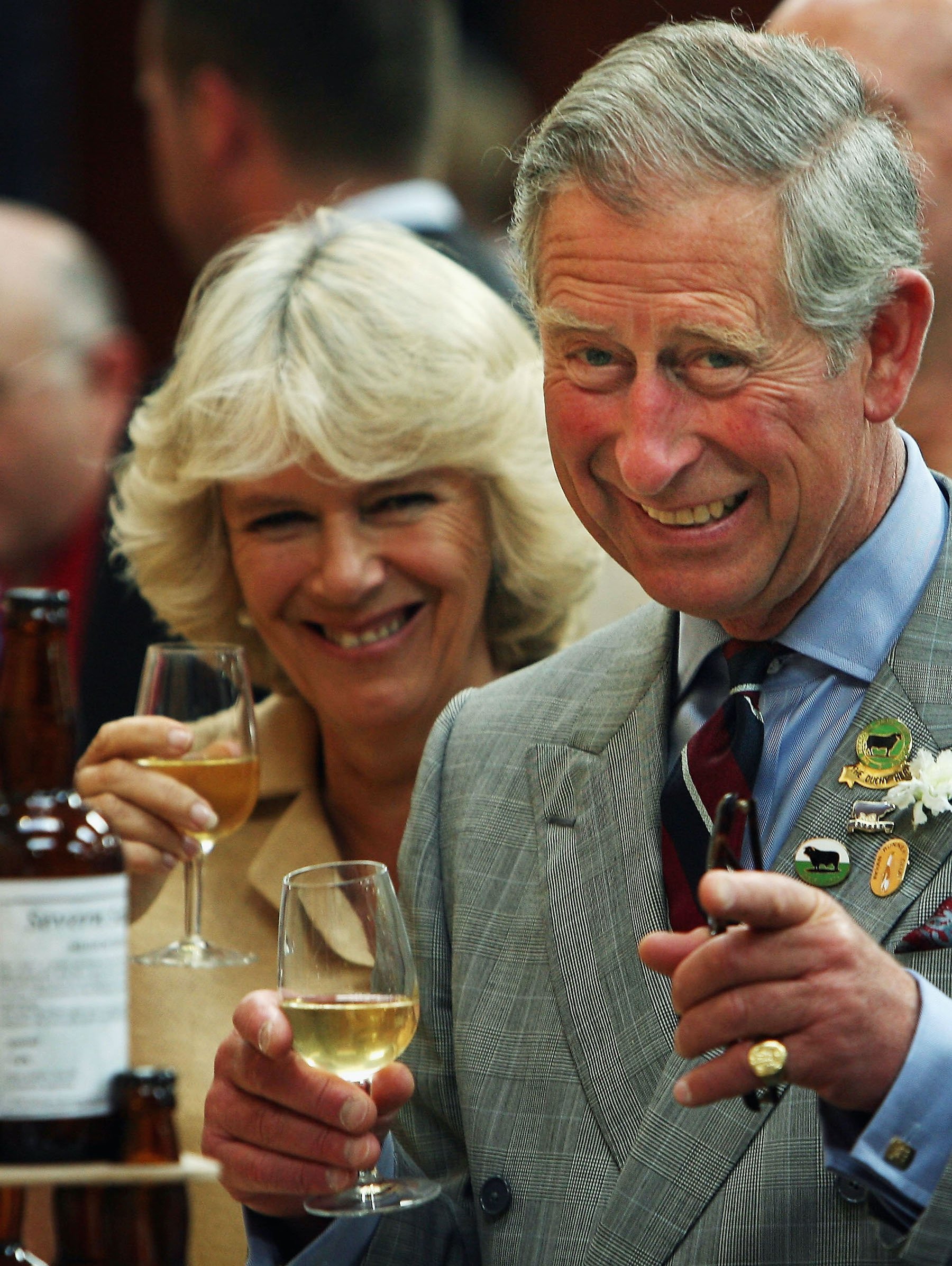 They give lots of toasts
Working royals attend all sorts of functions ranging from casual events to more formal affairs. When the occasion calls for it, they give speeches or take part in toasts, which normally means champagne. 
Raising a glass during a visit to Ireland in 2018, the Duke and Duchess of Sussex toasted their host.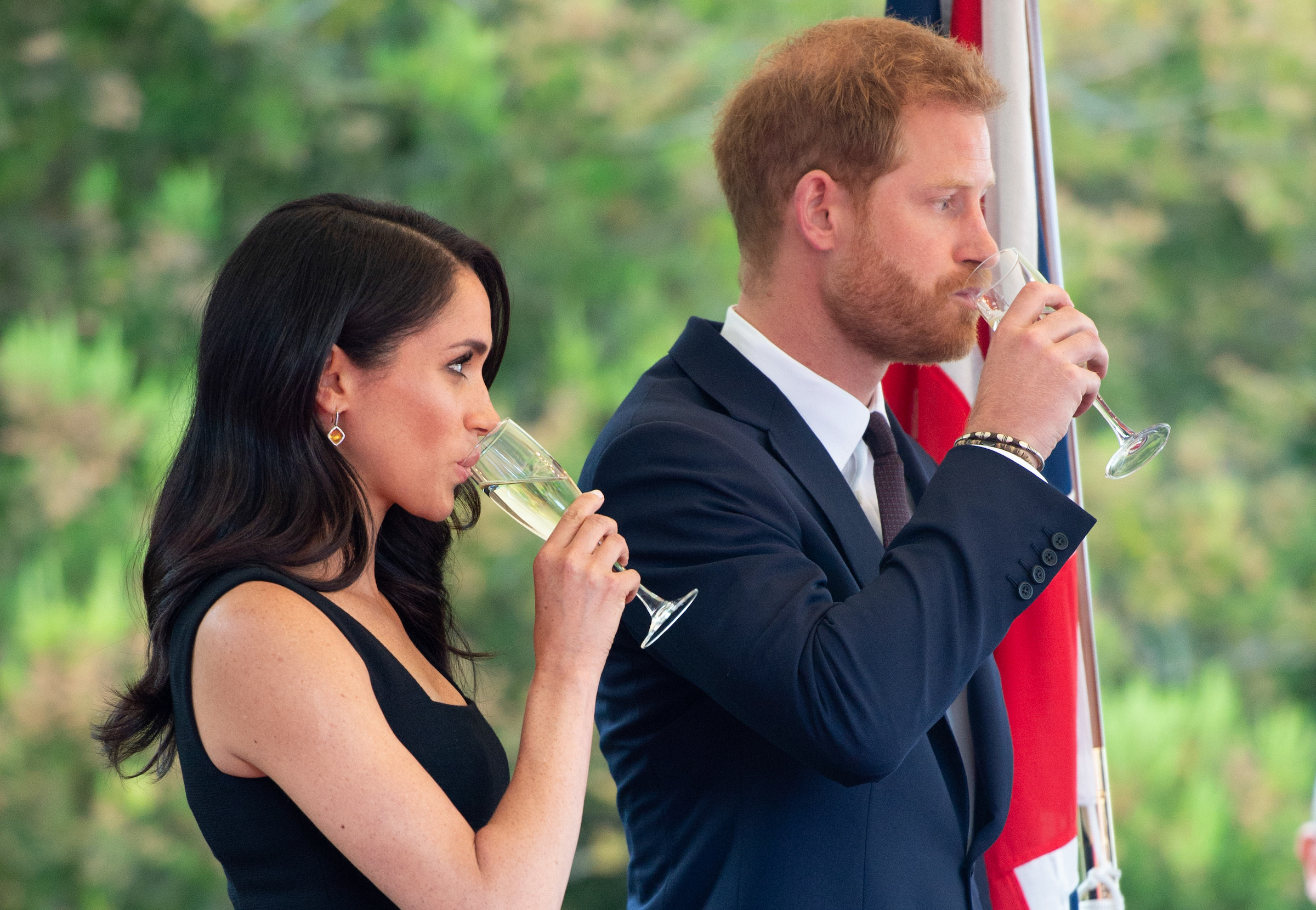 Meghan, Duchess of Sussex is a well-documented fan of wine, preferably Tignanello. In fact, the Italian red wine blend inspired the name of her now-defunct blog, The Tig.