Meghan Markle Uses a $6 Lotion To Make Her 'Skin Feel and Look Amazing'
Fans and critics of Meghan, Duchess of Sussex go back and forth on her and Prince Harry, Duke of Sussex stepping down as senior royals but there's one thing they can all agree on. Meghan has glowing skin. 
Whether she's reading a book to Archie Harrison Mountbatten-Windsor, her and Harry's 1-year-old son, or encouraging people to vote in a video message, the 39-year-old's skin is flawless.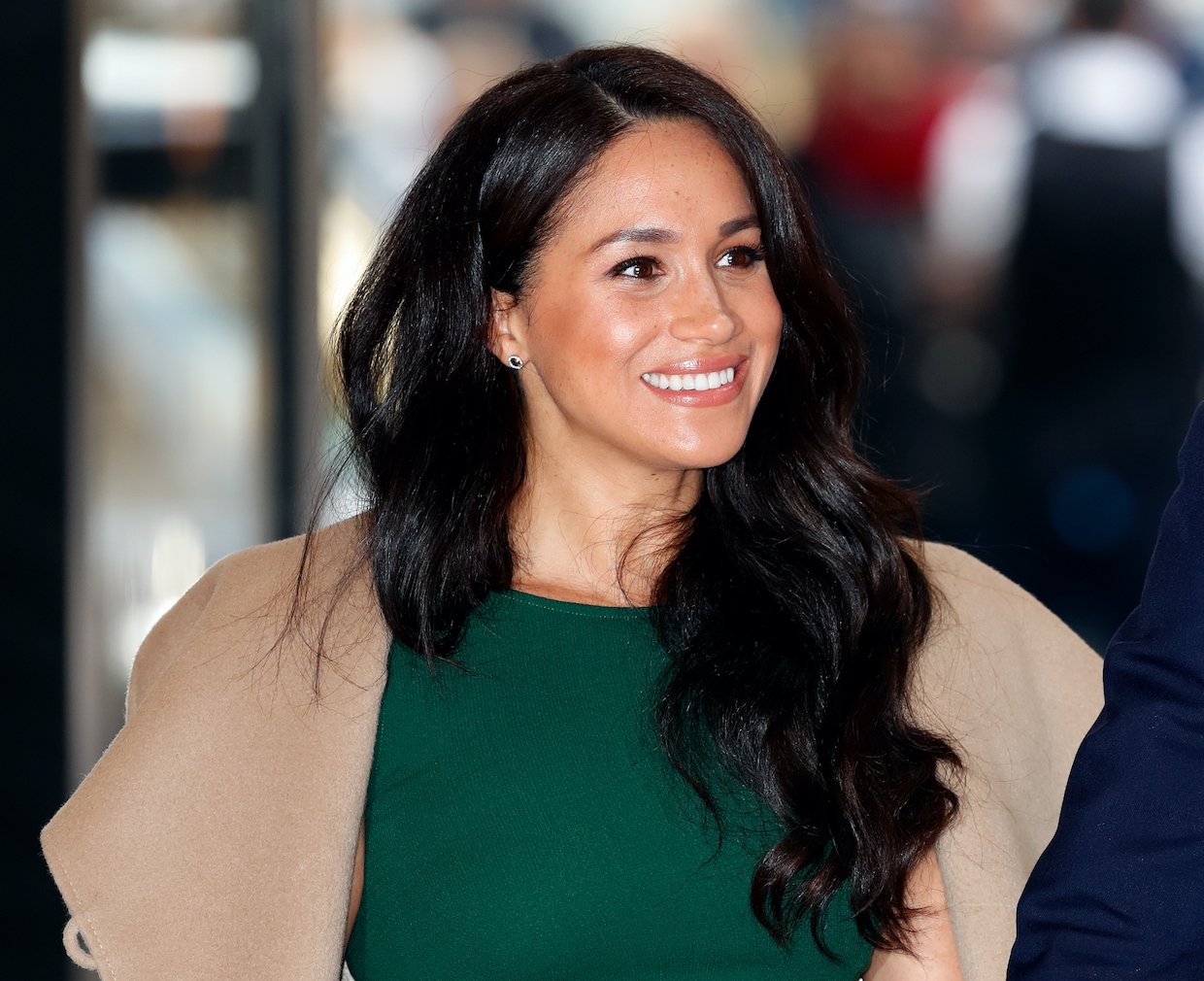 Meghan has the financial means to spend any amount of money on skincare. She and Harry have an estimated net worth of $50-$75 million. Despite having seemingly unlimited funds to spend on luxury products, Meghan sticks to an affordable drugstore body lotion to keep her skin healthy and glowing. 
Anything the Duchess of Sussex wears almost always sells out 
Already a style icon, the Duchess of Sussex's look is sought after by millions of people around the world. Any clothes she wears or products she uses (or even mentions) get a major boost in sales. It's come to be known as the "Meghan Effect" or "Markle Sparkle." 
Brands often see items sell out when Meghan or her sister-in-law, Catherine, Duchess of Cambridge step out in one of their items. Meghan makes statements with fashion choices, often highlighting smaller brands that support the causes she cares about. 
Meghan Markle swears by body lotion from Nivea 
Before Meghan met Harry or joined the royal family she had a successful career as an actor. She played Rachel Zane, a paralegal-turned-lawyer, on the legal drama, Suits.
After more than 100 episodes of the series, she left Hollywood to embark on her life as a royal but not before sharing some details about her skincare routine. 
When she was still on Suits, the Duchess of Sussex spoke with Beauty Banter about her go-to products. One of them being her favorite body lotion, NIVEA's Skin Firming Hydrating Body Lotion.
"I use this religiously," she said. "It's honestly my favorite lotion on the market, it's so affordable, and makes my skin look and feel amazing." 
To further drive home the point that she loves the lotion, Meghan admitted she'd buy it in multiples. 
"I would buy a case of this at a time if I could find it," she said.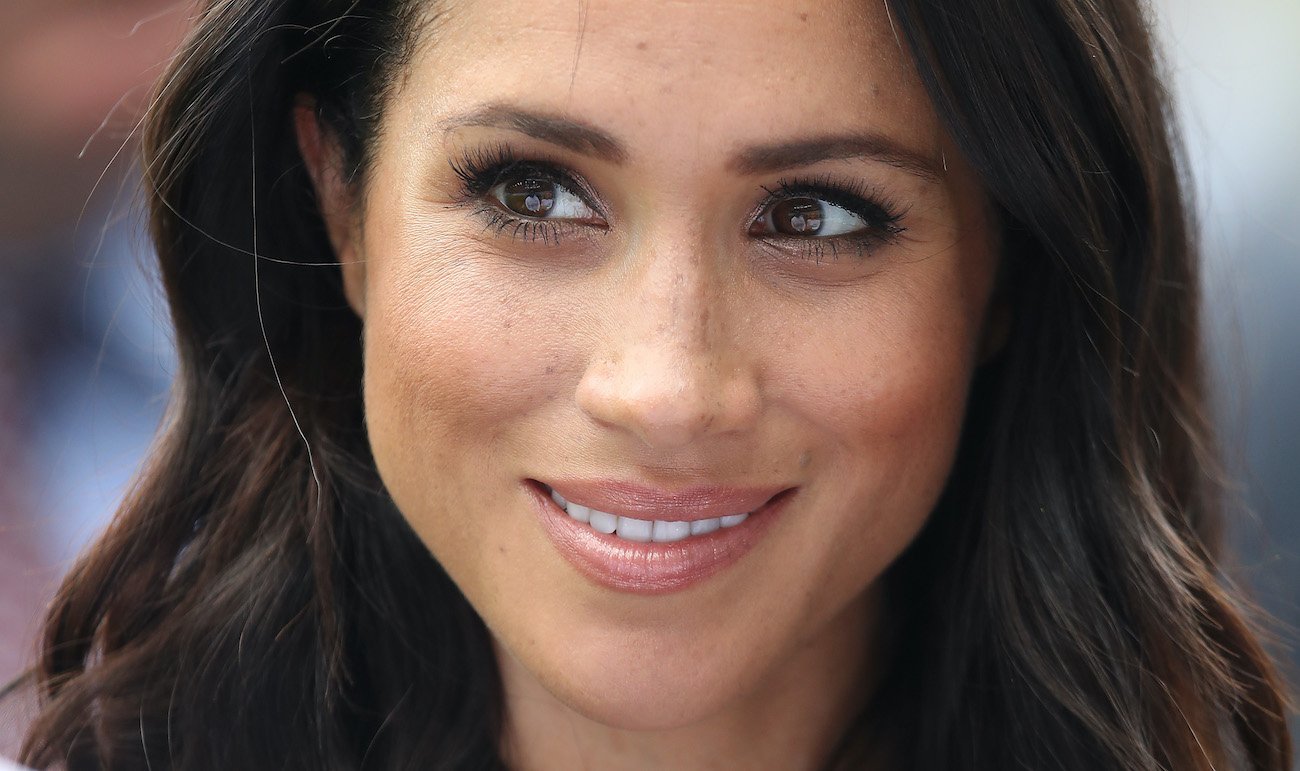 More than two years since her royal wedding to Harry and Meghan's wish has come true. Amazon sells the lotion in a three-pack for $16.26 which breaks down to less than $6 a bottle ($5.42 to be exact). 
NIVEA's lotion isn't the only affordable product loved by the Duchess of Sussex. Other drugstore favorites of Meghan's include Bioré Daily Cleansing Cloths and Dr. Bronner's Pure Castile Soap (she alternates between the lavender and almond scents).
She embraces what makes her unique 
Meghan is kind to herself and to her body. Before she shut down her lifestyle blog, The Tig, the Duchess of Sussex shared self-care tips. One of them, she wrote, was to repeat the following mantra: "Know that you are enough." 
She further embraces herself (and her body) in photos. As previously mentioned in another article, Meghan wants her freckles visible. She shared that she wants to be her true self in front of the camera.
"To this day, my pet peeve is when my skin tone is changed, and my freckles are airbrushed out of a photo shoot," she said.  
When she became part of the royal family, Meghan stayed true to herself, putting her freckles on full display with her royal wedding makeup look.