Meghan Markle Violated an Agreement When She Upstaged Camilla Parker Bowles Claims Royal Source
Meghan Markle reportedly made a huge misstep during her big return to the United Kingdom. The former Suits star upstaged Camilla Parker Bowles at the Women of the World Festival, allegedly sparking outrage among the royals. Even worse, an inside source claims that Megan, Duchess of Sussex, violated an agreement when she stole the spotlight from Camilla, Duchess of Cornwall.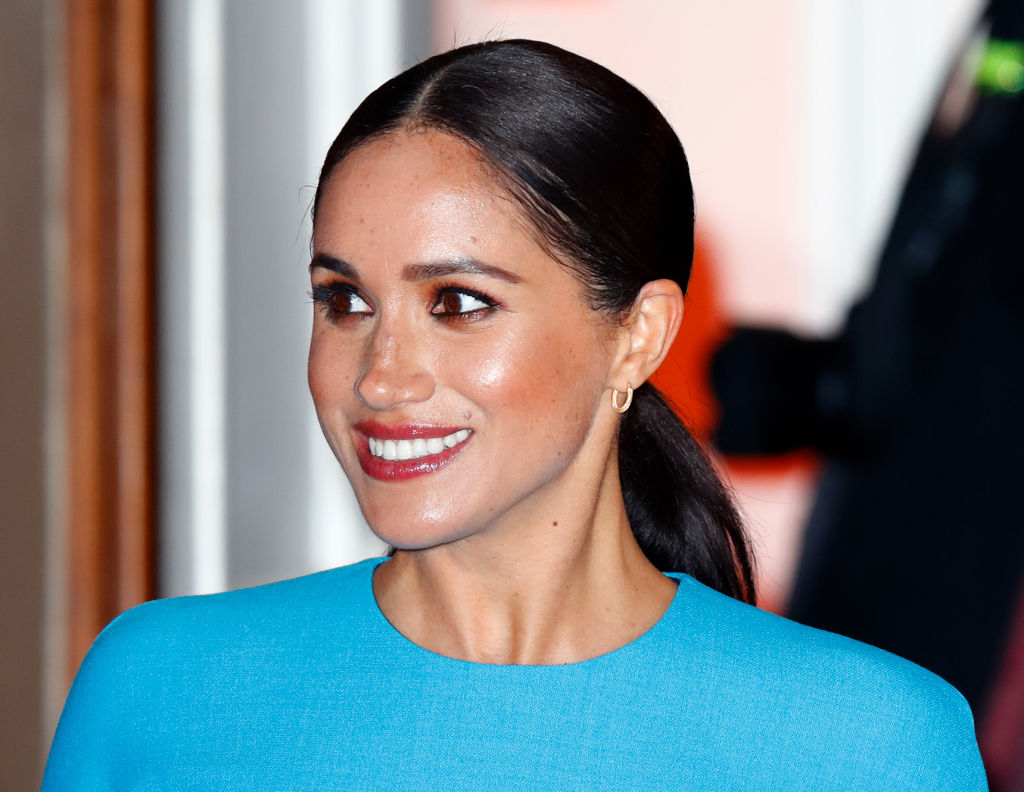 Camilla Parker Bowles is not happy with Megan Markle
Meghan and her husband, Prince Harry, have been in the UK as part of their final tour before they leave the ranks of the royal family. The two have already appeared in a handful of events and had one big engagement this week before they return to Canada.
It is unclear what Meghan and Harry will do next. As part of their exit plan, the two are no longer using their royal titles and will be setting up a home base somewhere in North America.
Their current tour of the UK will likely be the last time we see them representing the crown in a public setting (assuming they don't change their minds and return to the monarchy).
While fans were happy to see them back in action, an inside source claims that Camilla was "very upset" when Meghan posted some pictures on Instagram right after her event promoting awareness for domestic violence at the Women of the World Festival.
Camilla Parker Bowles works hard on domestic violence initiative
According to Express, an inside source close to the Duchess of Cornwall explained how she has worked hard on her domestic violence project and that her speech at the Women of the World Festival was "carefully thought-out."
"Over the last four years she has worked tirelessly, mostly behind the scenes but to great effect, to use her ­platform and personal experiences to highlight the issue and help sufferers," Camilla, who serves as the president of the organization, stated.
During her speech, Camilla Parker Bowles admitted that, as a 70-year-old woman, she is not always up-to-date on the latest social media trends. But she does know all about using hashtags, and she promoted one associated with her domestic violence project: #everyonesproblem.
"Domestic abuse is everyone's problem and the solution must be too," she added.
While Camilla's speech was a stirring one, Meghan Markle seemingly upstaged her by sharing some photos on Instagram of her recent trip to the National Theatre. The images were part of an Instagram story and showed the Duchess of Sussex touring the theatre and mingling with onlookers.
Considering how Meghan has over 11 million followers on Instagram, the move was taken as a huge slight to Camilla's work.
Did Meghan Markle violate a secret agreement
The royals usually space out their social media activity to avoid stealing each other's thunder. The source says they were all in agreement about letting Camilla take the spotlight, but Meghan apparently had other plans.
"Of course it was known Harry and Meghan would be doing engagements this week, some privately, but everyone was in agreement that Camilla's speech should take p­recedence," the insider dished. "Unfortunately some people had other ideas."
The source added that the Duchess of Sussex "refused to listen" to her team, who told her not to post anything that would conflict with Camilla's event. At the end of the end day, the insider claims that Meghan Markle violated an agreement not to overshadow Camilla.
"Meghan broke a pledge not to overshadow Camilla's vital campaign against abuse by demanding the pictures of her private visit to the National Theatre be published the same day," the source shared.
This is not the first time Meghan has upstaged her royal counterparts. Back in January, Meghan shared photos on Instagram at the same time Kate Middleton was promoting her early childhood development initiative.
Prince Harry and Meghan Markle's final royal appearances
One of Harry and Meghan's more exciting public appearances came over the weekend at the Mountbatten Music Festival. The couple arrived to a crowd of onlookers, all of whom were waiting to catch a glimpse of the pair in what was one of their final appearances together.
Meghan dazzled the crowd in a lengthy red gown and matching pumps, while Harry also rocked the same color in his Royal Navy uniform.
The two will also appear at the Commonwealth Day service in London, marking their final joint appearance before they return to Canada to reunite with their son, Archie Harrison.
Meghan Markle and Prince Harry's exit will become official at the very end of the month. After that, the pair will be spending most of their time in North America while becoming financially independent from the crown.