Meghan Markle Was Already Comparing Herself to Kate Middleton Long Before She Joined the Royal Family
After Meghan, Duchess of Sussex joined the royal family in 2018, there have been numerous comparisons between her and Catherine, Duchess of Cambridge. From their style to their mannerism and work ethics, onlookers constantly have to compare the two. However, before becoming a royal, Meghan might have made comparisons between herself and Kate as well.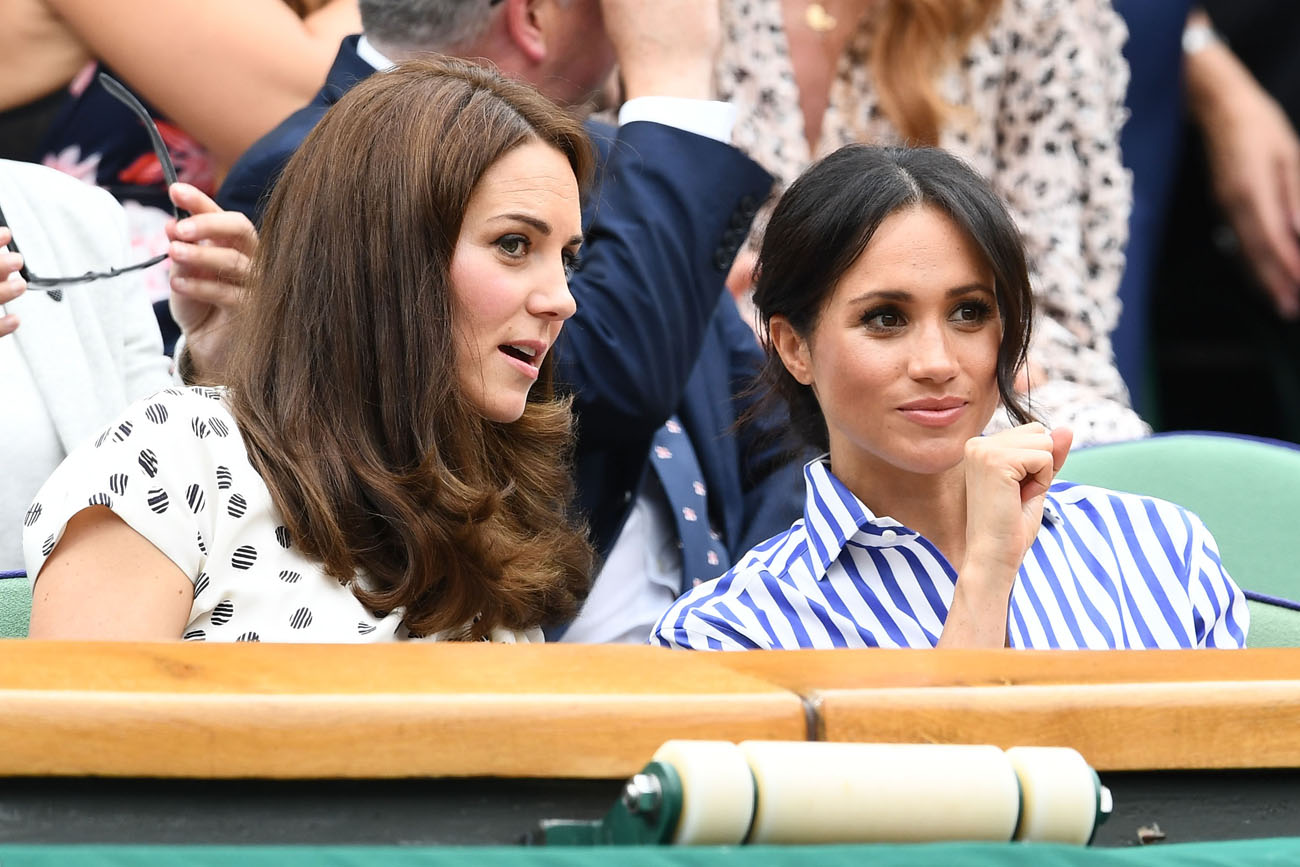 How Meghan Markle compared herself to Kate Middleton a long time ago
When Meghan was still a Hollywood actor, she ran a lifestyle blog called The Tig. In a 2014 interview Meghan did with Princess Alia Al-Senussi, a descendant of Libyan royalty, she wrote about many women's idea of being a princess.
"Little girls dream of being princesses. I, for one, was all about She-Ra, Princess of Power," Markle wrote, according to The Sun. "For those of you unfamiliar with the '80s cartoon reference, She-Ra is the twin sister of He-Man, and a sword-wielding royal rebel known for her strength."
She, then, contrasted her desire to be She-Ra to most people's idea of royalty, which is represented by princesses like Kate.
"We're definitely not talking about Cinderella here," Meghan said. "Grown women seem to retain this childhood fantasy. Just look at the pomp and circumstance surrounding the royal wedding and endless conversation about Princess Kate."
Meghan Markle and Kate Middleton were compared again in 'Finding Freedom'
RELATED: Kate Middleton and Meghan Markle Were Both Disliked at School for Very Similar Reasons
In the biography Finding Freedom, which was written by authors Omid Scobie and Carolyn Durand about the Sussexes, Meghan was compared to Kate again. Meghan and Harry initially denied any involvement with the book, but Meghan recently admitted in court that she did share information with a friend who spoke to the authors of Finding Freedom.
While it's not clear what specific piece of information came from Meghan, there is something to be said about the book's constant comparison of Meghan and Kate. Notably, Meghan was often painted as a modern career woman in contrast to Kate, who had no career before marrying Prince William and spent much of her time as a traditional wife, mother, and princess.
"Kate had been deeply embedded in the royal family ever since she met William in college," the authors wrote. "A mother of three (and mother of the heir to the throne), her life revolved around family and duty to monarchy and country."
The authors also added, "Kate and Meghan came from different backgrounds and have had vastly different life experiences. Kate was never interested in having a career, while that was always a driver for Meghan. They also had different personalities. While Kate was shy and quiet, Meghan was an extrovert."
In other passages, the book also emphasized how mature and capable Meghan was when she first joined the royal family, compared to when Kate first joined.
Was there ever a feud between the two royal ladies?
RELATED: Princess Diana Would Have Been 'Rather Jealous' of Both Kate Middleton and Meghan Markle, Friend Says
After Meghan joined the royal family, there were a lot of rumors about a possible feud between her and Kate. Even Sarah Ferguson, the Duchess of York, mentioned there was a "wedge" between Meghan and Kate.
However, other sources maintained that the two royal ladies never feuded, and they had a cordial relationship despite not necessarily being best friends.
A source told Vanity Fair, "They might not have a huge amount in common, but Kate has no issue with Meghan. She wants them to get along, not just for Harry's sake but because two royal sisters-in-law at loggerheads wouldn't be good, and Kate knows that."