Meghan Markle Was 'Disappointed' In the Way Kate Middleon Treated Her From the Moment They Met
Meghan Markle and Kate Middleton were at the center of feud rumors for most of Meghan's time in the royal family. The two women, who both share the same role (though Kate is higher in the royal pecking order), did attend a number of royal events together, but that about marks the extent of their royal friendship.
It turns out Meghan was reportedly "disappointed" in Kate Middleton's treatment of her from the start.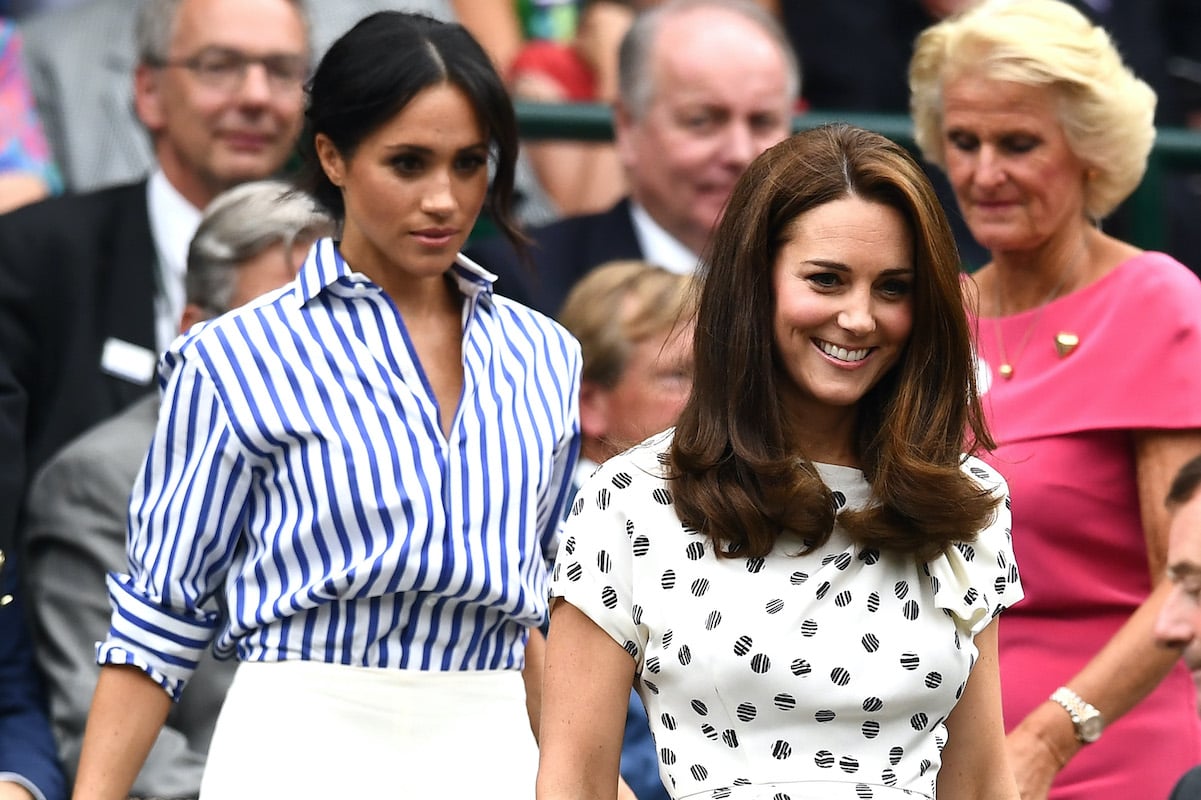 Meghan Markle and Kate Middleton were expected to become close
When the world first caught wind that Harry and Meghan had started dating, there was an instant expectation that Meghan and Kate would become royal BFFs. The two were only a few years apart, and with seemingly similar interests.
It's possible that the public's expectations were too high when it came to how Meghan and Kate would interact. Though the two are both duchesses married to the sons of the future king, in reality, their roles are very different. Kate is the future queen consort; she and William only grow closer to the throne, while Harry and Meghan only become further away with each new generation of royals. Though Harry and Meghan were working royals, the hierarchy meant they were far less significant (royally speaking) than William and Kate. The reality is that it's not surprising Kate and Meghan never developed a close bond.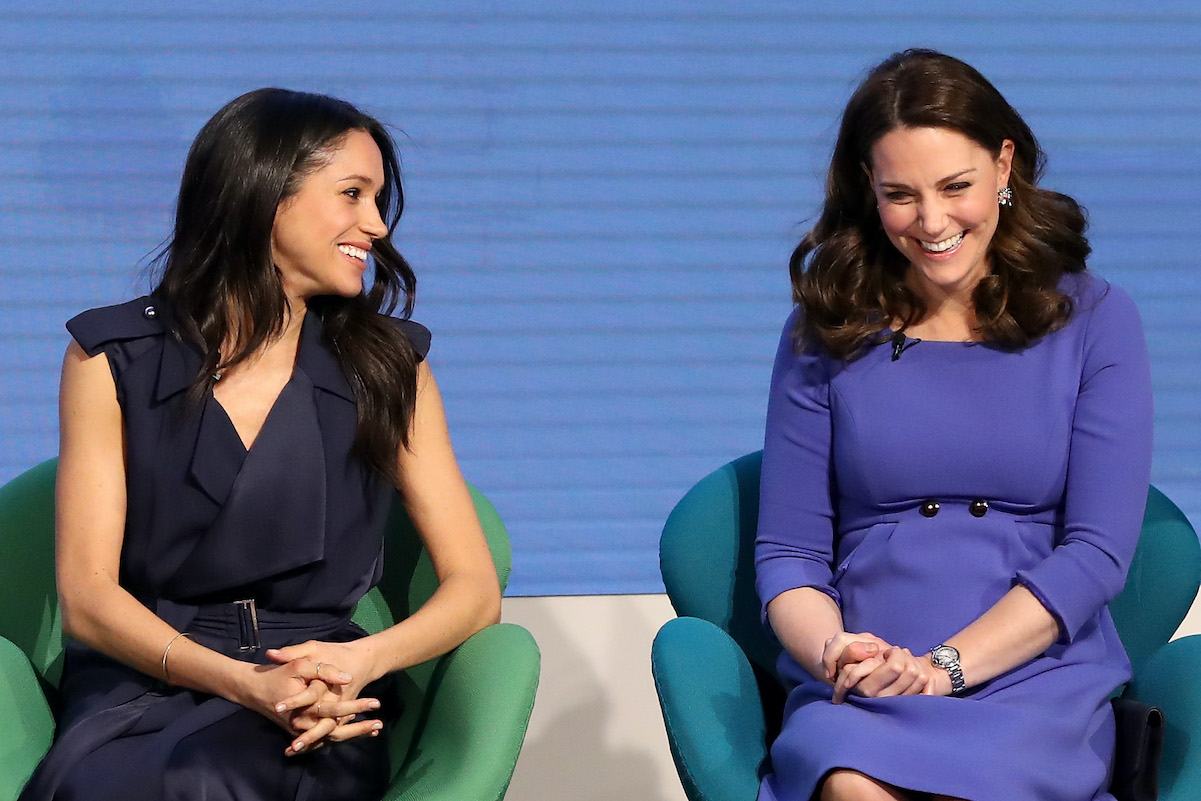 RELATED: Royal Expert Accuses Prince Harry and Meghan of 'Exploiting the Royal Family,' Claims They Planned to Leave From the Beginning
Harry and Meghan's biography blames Kate for not extending a helping hand
Though the women's royal roles, and varying work, is likely a factor for the distance between them, they did still manage to attend several royal events together. The ladies turned out for the U.K.'s Wimbledon tennis championships two years in a row.
Still, Meghan reportedly wasn't happy with the way Kate treated her. According to Meghan and Harry's biography "Finding Freedom: Harry and Meghan and the Making of a Modern Royal Family," Meghan was "disappointed" in Kate's lack of interest in getting to know her.
Writers Omid Scobie and Carolyn Durand write that Meghan had "fully expected" Kate to reach out to her and "give her the lay of the land," since Kate was an outsider at one point, too. However, Meghan was "disappointed" that Kate didn't, and that she and Kate never had the chance to "bond" over their royal position. It's unclear exactly when the suspected feud started, but to Meghan, the duchesses never got off on the right foot.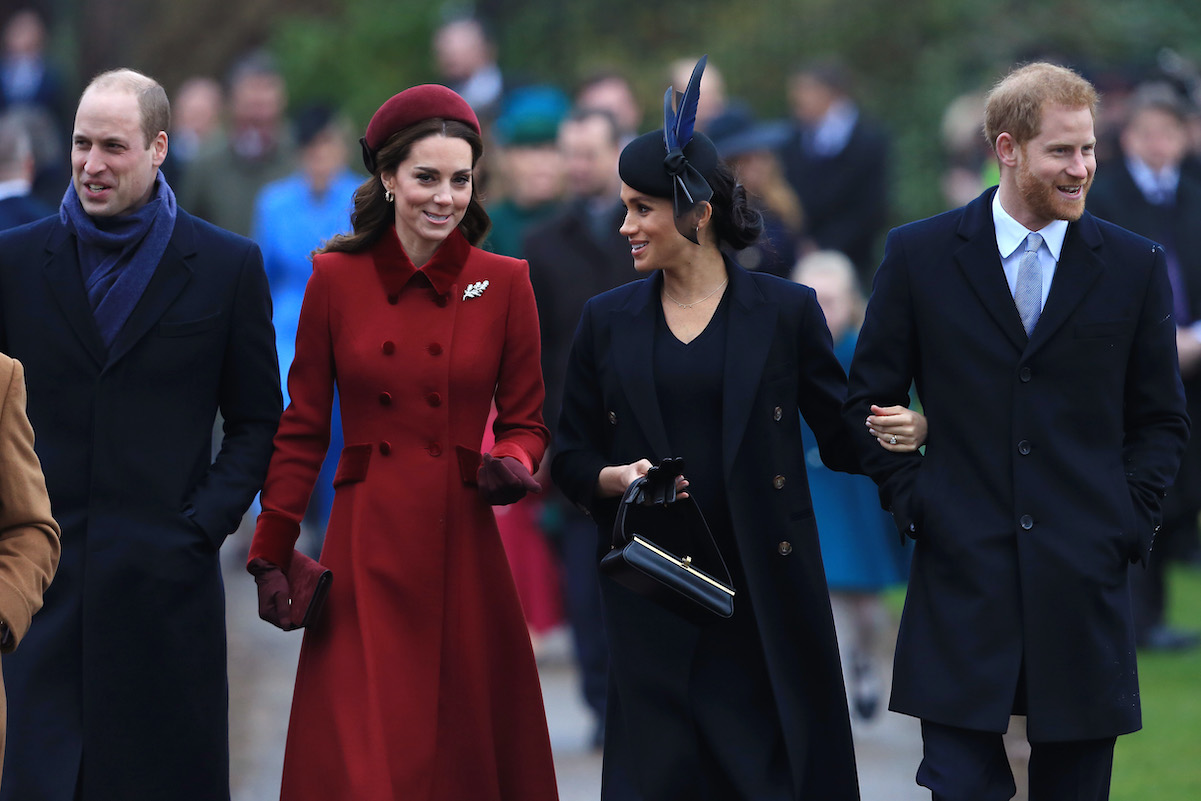 It's unclear how much Meghan and Kate have spoken since Meghan and Harry moved
By January 2020, after spending less than two years as married working royals, Harry and Meghan bowed out of the professional side of the family. The two announced that they were stepping down from their royal roles, and they made their final royal appearances in March.
Since then, Harry and Meghan have settled into California, and people have questioned how often the two talk to Harry's family.
It remains unknown how much Meghan and Kate have spoken since Meghan left the family. Meghan and Harry were considering rejoining the royals for Christmas this year, but the pandemic forced them to change their plans.