Meghan Markle Was Reportedly Hurt That She Wasn't Number 1 in the Royal Family, Expert Claims
Meghan, Duchess of Sussex faced many challenges during her time in the royal family, with one royal expert believing the duchess was "hurt" that she wasn't as respected as she had hoped she would be. This, in turn, upset Prince Harry, royal biographer Angela Levin explained on ITV's Royal Rota.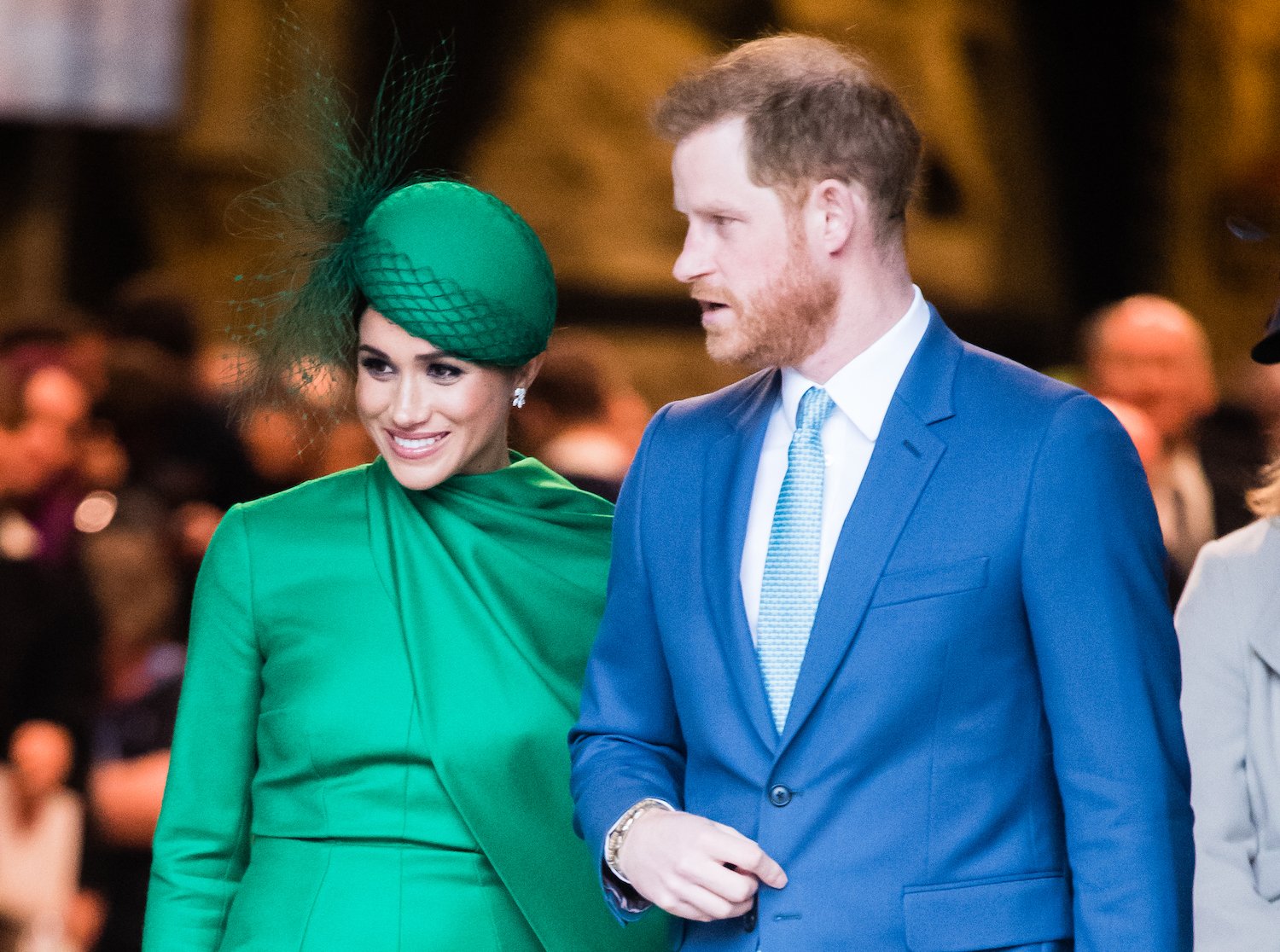 Royal expert believes Prince Harry and Meghan Markle's focus has been negative
During an interview on Royal Rota, biographer Angela Levin explained how she believes that Meghan's desire to be "number one" in the royal family ultimately upset Prince Harry.
The discussion started with Levin's take on the new book Finding Freedom, which she believes includes a lot of "incredibly petty" grievances Prince Harry and Meghan had. The royal biographer added that the couple essentially "ignore all the wonderful things they've had" as a result.
'They're focused, it seems to me, entirely on the negative," she added.
Prince Harry has had to take a backseat to Prince William
Levin shed more light on how Prince Harry reportedly thought Prince William was being "snobbish" when he offered the brotherly advice about not rushing into his relationship with Meghan.
"Having spoken to Harry for quite a long time… I understand that he's fed up with being the second boy. He was fed up with it as a child and it was always William first. William would be invited by the Queen Mother to go for tea, but not Harry."
She continued, "So he sort of missed out, and I think that when you're in your mid-30s, you can suddenly say, "No, leave me alone. It's my life."
Meghan Markle wanted more from her royal life
Interviewer Chris Ship asked Levin, "It can't be a surprise to Harry that in the monarchy the queen comes first. It's the queen, then it's the heir to the throne, and then it's William. That's the order of things."
Levin explained, "I don't think it was a surprise to Harry but what I think really upset him is that Meghan felt she wasn't number one."
"Diana talked to them from the beginning about the sense of duty and working hard for the monarchy and how it works. They knew it back to front," she added.
In an article Levin wrote for The Telegraph (via Daily Mail), the biographer further explained that Meghan has been "a fiercely ambitious woman who wants to be number one" and who was not a "team player" in the royal family.
Was Meghan Markle welcome in the royal family?
During the interview, Levin also discussed the idea that Prince Harry and Meghan did not feel welcome in the royal family.
Levin explained that, in spending time with Prince Charles, "He was very proud of Meghan. He liked Meghan, he admired her. They welcomed Meghan. He loved Harry and he was very pleased he had found someone who was his soulmate."
When asked if she believes that Prince Harry has changed, Levin shared, "Harry's changed enormously since I met him. I found that he was charismatic, he had royal stardust, he was brilliant with people… he was fun. He's got a mischievous side."
Now, Levin says, "he's got very, very, sort of a shadow of himself."