Meghan Markle Was So Broke She Couldn't Fix Her Car Door Before 'Suits' and Prince Harry
It pays to be royalty. Before landing a spot on Suits and tying the knot with Prince Harry in 2018, Meghan Markle was reportedly so poor that she could not afford to fix her car door. Meghan is now worth millions of dollars, not to mention all the wealth she has access to as a member of the royal family. Here's a quick look at Meghan's struggles in the early days of her Hollywood career.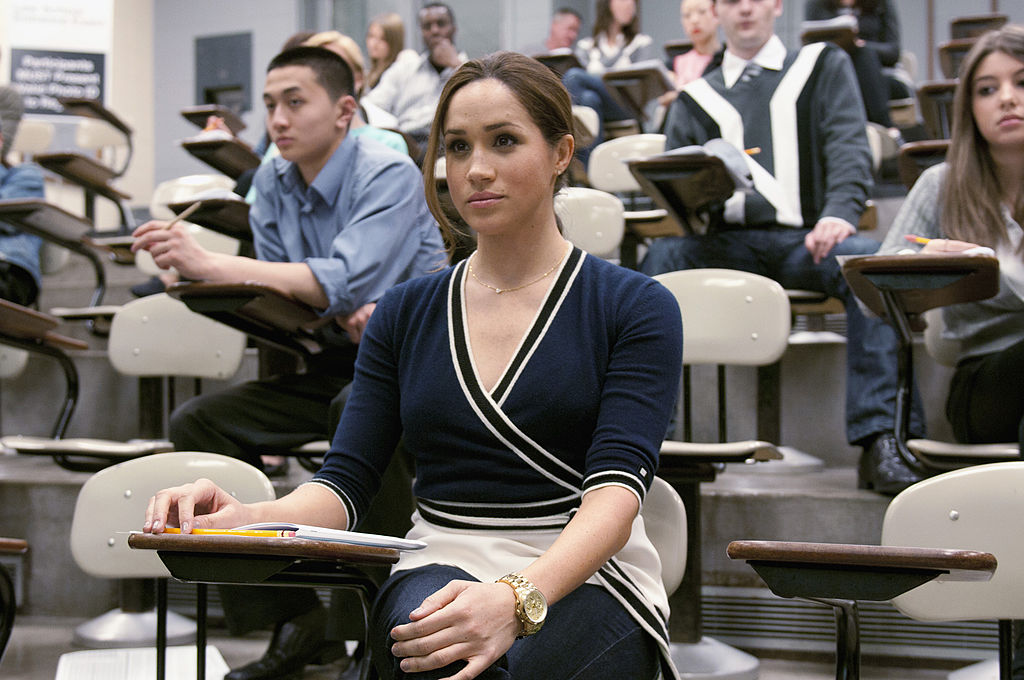 How much is Meghan Markle worth?
The best estimates put Meghan's fortune at a little over $4 million. Most of her wealth comes from her days starring on the hit legal drama Suits, for which she pulled down close to $40,000 an episode.
Meghan Markle also earned a good salary for her part in the movie Remember Me, which she worked on with her ex-husband, Trevor Engelson.
When you account for Harry's wealth, however, the couple is worth well over $30 million – and that will likely increase now that they have struck out on their own. The Duke and Duchess of Sussex are planning on becoming independently wealthy now that they have stepped down as senior members of the royal family.
Although Meghan will clearly never worry about money again, the former actress struggled in the financial department when she trying to get her first big break in Hollywood.
When the Duchess of Sussex was broke
As hard as it is to imagine, there once was a time when Meghan was so poor that she had to do outrageous things just to save a few bucks here and there.
According to Express, this includes not being able to fix her car door when it broke. In a book from 2018 titled Meghan: A Hollywood Princess, author Andrew Morton claimed that Meghan had to climb in and out of her car through the trunk because she couldn't get the door repaired.
Meghan Markle would reportedly park as far away as possible to avoid people seeing her getting out of the trunk. She would also act like she was looking for something in her trunk before climbing into the car.
"It was a scratchy hand-to-mouth existence, one experienced by thousands of Hollywood hopefuls," Morton added.
Morton noted that Meghan was lucky she was in such good shape. If she hadn't been, she might not have been able to squeeze out through the trunk.
What did Meghan do before 'Suits'?
Speaking of Meghan's early days in Hollywood, when she was first starting out, she could only find infrequent roles here and there. To help supplement her income, she worked at a Beverly Hills restaurant and even taught gift-wrapping classes.
The future Duchess of Sussex also used her skills in calligraphy to earn some money on the side.
Her career changed when her father, Thomas Markle, got her a part in General Hospital. At the time, Thomas was working on the set as a lighting director and vouched for Meghan. Sadly, Meghan and Thomas are now estranged and do not talk to each other.
From there, Meghan's career eventually took off and she got her first big break on the popular legal drama, Suits. Her life, of course, changed forever when she met Harry, whom she married in 2018.
Meghan Markle grew up on a Hollywood set
While it took Meghan a few years to establish a career for herself in Hollywood, she was raised on sets in Los Angeles. When she was a young girl, for example, Meghan would often join her father on the set of Married… with Children, an experience she later recalled was an odd place for an 11-year-old.
"Every day after school for 10 years, I was on the set of Married … with Children, which is a really funny and perverse place for a little girl in a Catholic school uniform to grow up," Meghan stated in 2013.
Prior to trying her hand in Los Angeles, Meghan attended Northwestern University, where she majored in communications and theater. Meghan always had dreams of acting, but she wanted to experience life outside of Los Angeles before she made the big plunge.
Meghan loved college so much that she almost started a career in politics. She even landed an internship in Argentina working at a U.S. Embassy. But the world of American politics did not work out for Meghan Markle, who moved back to Hollywood after her days in college were over. And we all know how the fairytale went from there.