Meghan Markle Wears $5,000 Coat to Visit Underprivileged Children but Is Getting Criticism for Another Wardrobe Choice
Meghan Markle's outfit choices during her trip with Prince Harry to NYC have been raising eyebrows for different reasons.
Prince Harry and Meghan Markle's trip to New York City got a lot of people talking. It's the first time the Duke and Duchess of Sussex made a joint public appearance since the birth of their daughter, Lilibet. While in the Big Apple, Prince Harry's wife raised quite a few eyebrows with her wardrobe choices.
Here's why Meghan received criticism for some of her attire.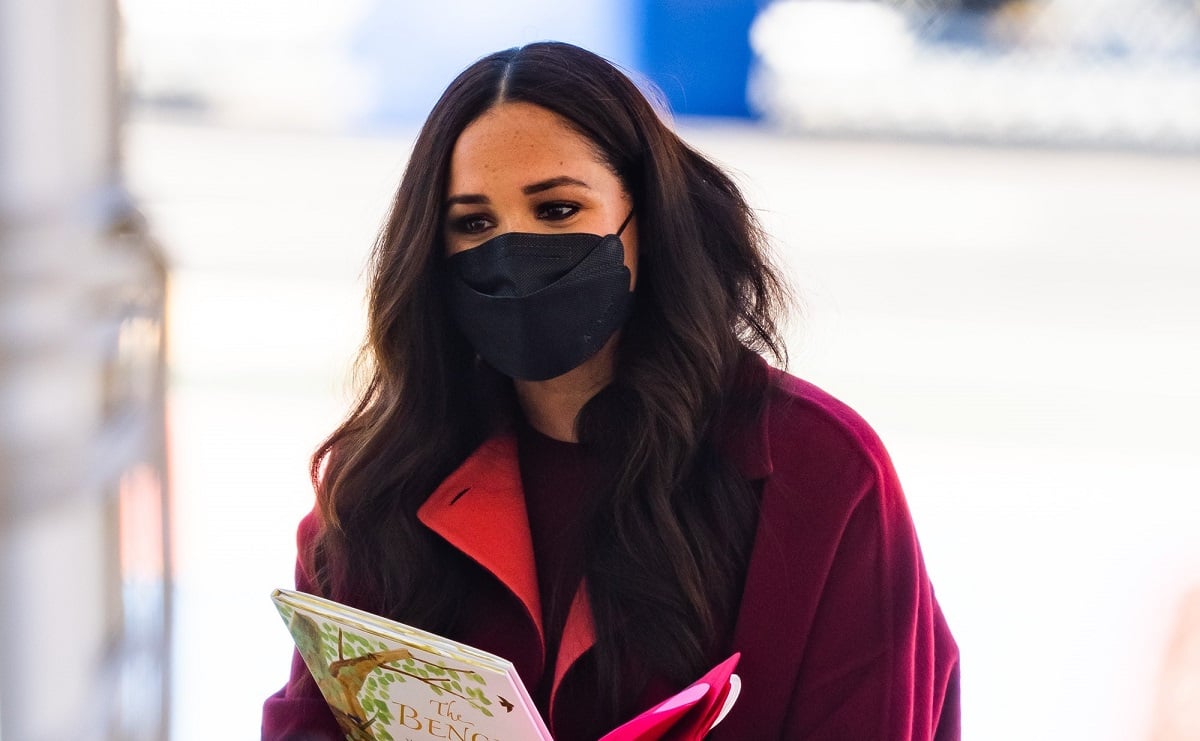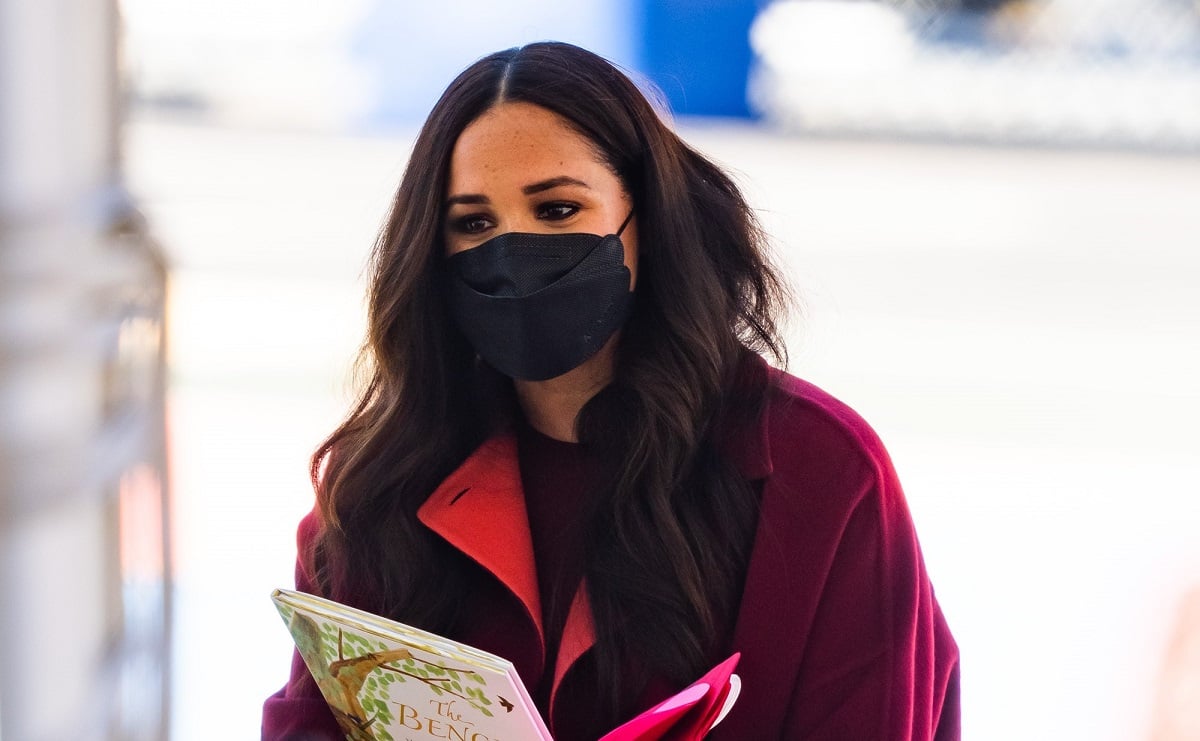 Meghan Markle visits underprivileged schoolchildren in a $7,000 outfit
One stop on Meghan and Harry's NYC trip was to Harlem's PS 123 Mahalia Jackson school. Evoke reported that for the visit, where Meghan read her children's book to youngsters, she donned quite an expensive outfit. The Duchess of Sussex chose to wear a cashmere coat that cost $5,480 and matching trousers that sell for $1,680 by the brand Loro Piana.
Some royal watchers were left scratching their heads wondering why the former Suits star wore such an outfit to the school where Public School Review states 94% of the students are eligible for free meals. The duchess's husband did opt for a more casual look. Prince Harry wore beige pants with a navy polo shirt.
During their trip, the couple stayed at the swanky high-end Carlyle Hotel in Manhattan, where some rooms cost upward of $8,000 a night. The hotel was a favorite of Prince Harry's late mother, Princess Diana.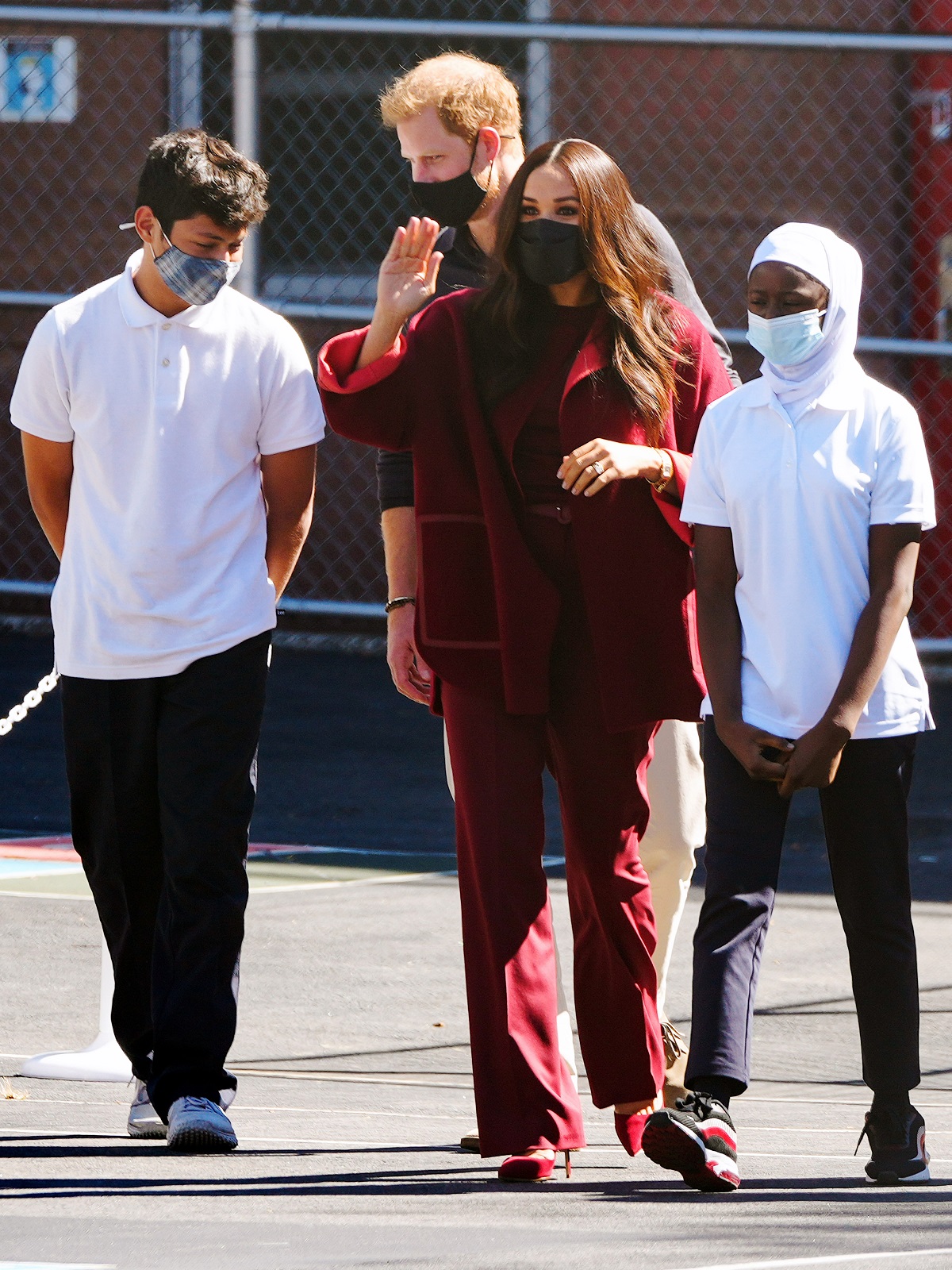 The Duchess of Sussex was criticized for another wardrobe choice
Some of Meghan's other outfits raised eyebrows too — but for a different reason.
The Sussexes met with New York Mayor Bill de Blasio as well as New York Gov. Kathy Hochul. They toured One World Trade Center and the 9/11 Memorial. For that, Harry's bride sported wide-leg trousers with a long black Armani wool coat and a black turtleneck. Meghan then changed into a long-sleeve black turtleneck dress with a camel MaxMara wool coat when they visited the United Nations headquarters.
The reason those outfit choices were so odd is because it was 80 degrees in New York that day. Many fans on social media questioned why she decided to wear those clothes in such warm temperatures.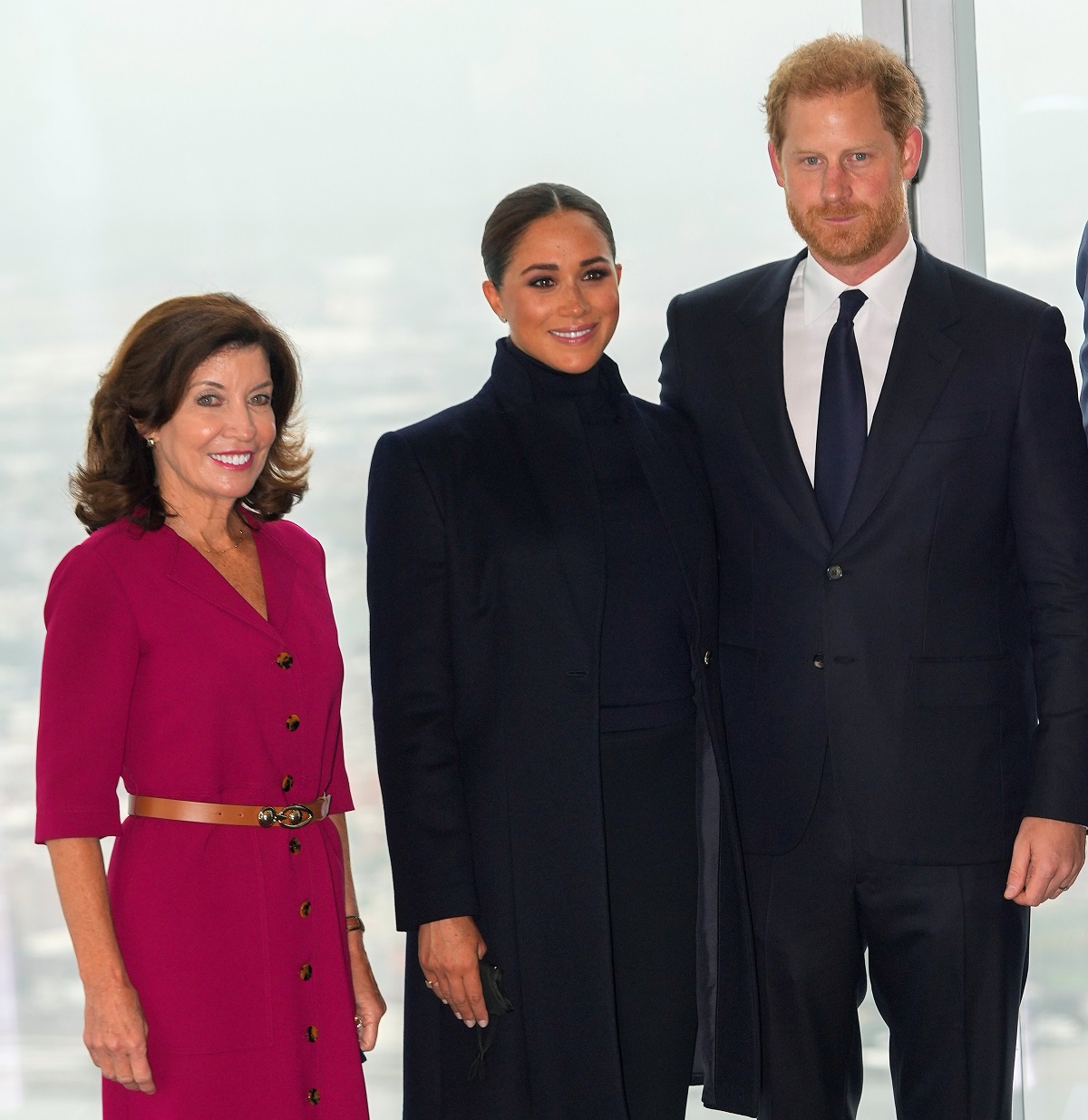 "Ridiculous — who wears a coat in this weather?" one fan tweeted.
"It's 25 degrees Celsius in NYC this week — why on earth she is wearing [a] turtleneck and a coat??" another wrote.
A third person said: "Lol a fan of Harry and Meghan but someone should've warned her about the September weather in NYC, she's dressed aggressively for fall and it is basically 80 degrees."
"I love love love Meghan Markle so much but it was wayyy tooo hot for her coats in NYC yesterday… love you tho… I'm sweating for her," another fan commented.
Harry and Meghan are rumored to have filmed their NYC trip for a Netflix documentary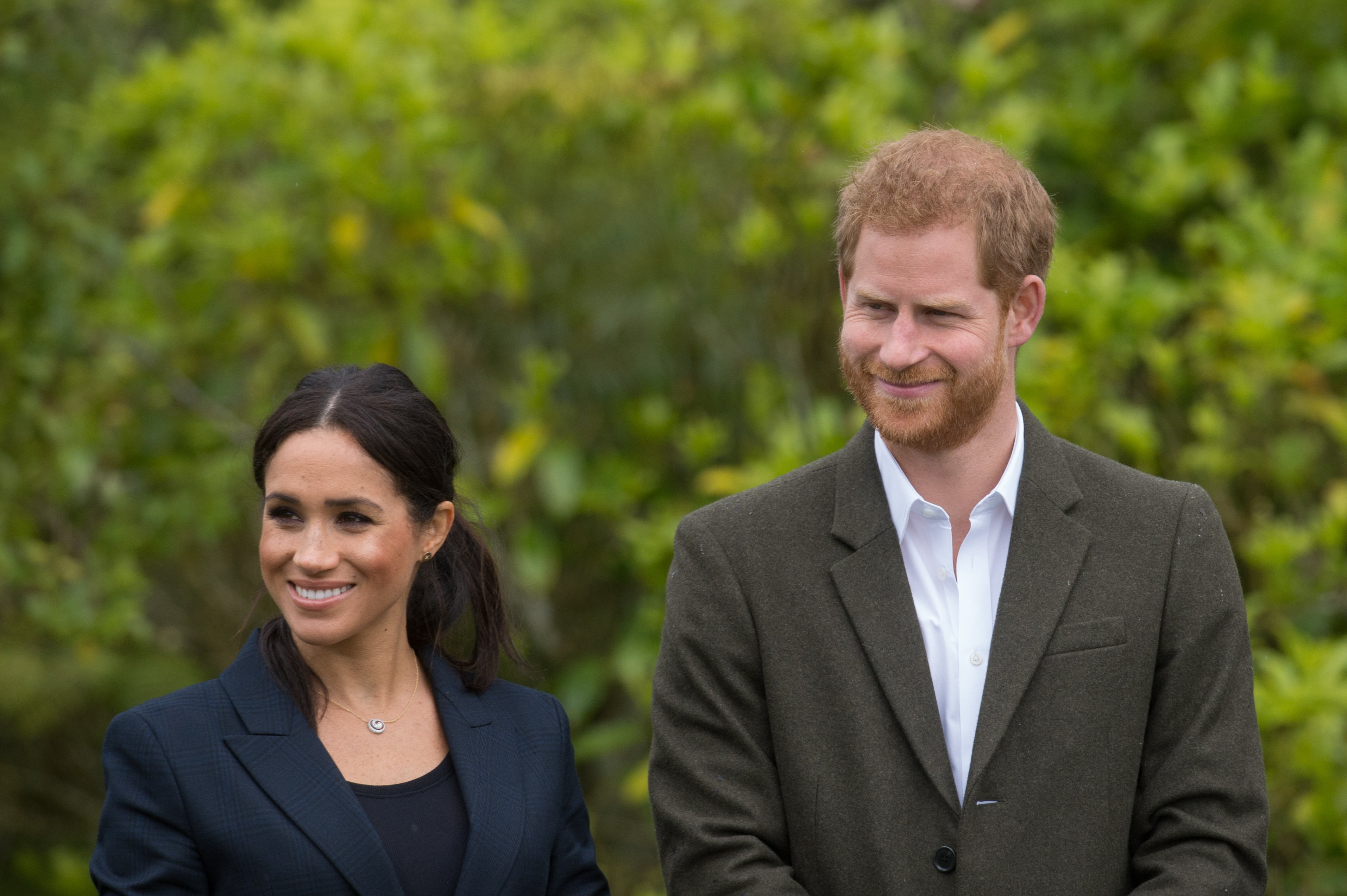 Turns out, Meghan might have been trying to hiding a mic under her attire. According to Page Six, Meghan and Harry are believed to have taped their visit to New York for "a rumored Netflix documentary about their lives."
The outlet noted that the pair brought their videographer with them on the trip. He was even seen "running ahead of them as they stepped out before a tour of the 9/11 Memorial." Meghan and Harry's photographer Matt Sayles was also on hand documenting the trip. Moreover, "Harry appeared to be sporting a mic during his visit with his wife to iconic Harlem soul food eatery Melba… He had a wire around his neck, which was then seen tucked into the pocket of his chinos as he hugged restaurant owner Melba Wilson." If Meghan were mic'd up too, her bundling up might have been an effort to hide it.
The Sussexes signed a deal with Netflix worth approximatley $100 million in September 2020 to produce content for the streaming platform.