Meghan Markle Wedding Details You May Have Missed
Meghan Markle wedding Prince Harry was a royal affair that went down in history — here are some wedding details you may have missed.
The royal wedding of Prince Harry and Meghan, Duchess of Sussex made history. The couple broke from tradition in several ways by choosing to do things in their own style. From his early twenties, Prince Harry was known to the public as a royal rebel. Amidst controversy, Prince Harry didn't let tradition dictate who his bride would be, so it's no surprise that his wedding would follow suit.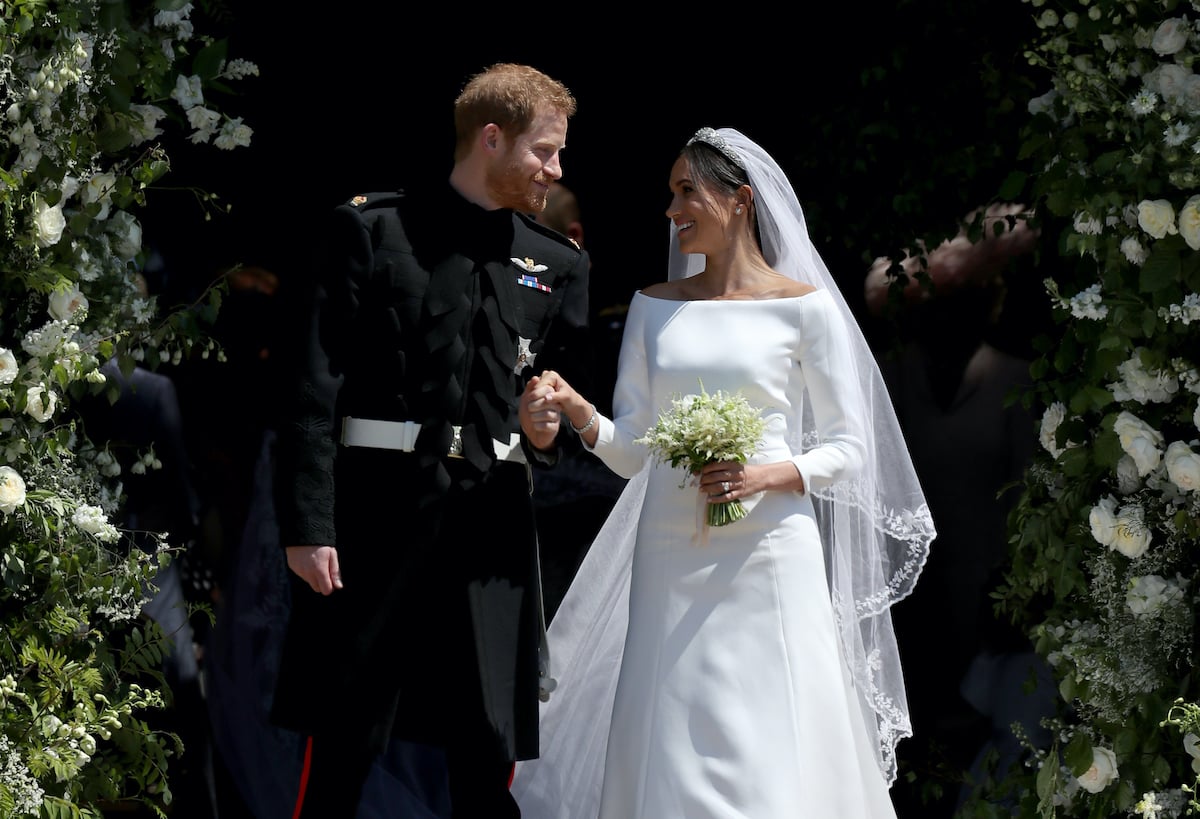 Here are some out-of-the-norm details about the wedding you may have missed.
1. Harry and Meghan wedding cake that broke royal tradition
There has been a long-standing tradition in the royal family of wedding cake choice. Harry and Meghan's wedding cake broke not just one, but two royal wedding traditions. The preceding royal couples all chose fruit-flavored cakes covered in white icing.
Prince Harry and Meghan Markle broke the norm by going for an elderflower and lemon-flavored cake. The couple chose to capture the essence of their spring wedding with a cake encased in buttercream and fresh flowers.
The second tradition Meghan and Harry's wedding cake broke was design. Traditional royal wedding cakes have been somewhat an architectural marvel with multiple tiers.
Kate Middleton and Prince William's cake was 3ft tall with 8 tiers. The bottom tier had four three-tiered cakes. Harry and Meghan's cake, made by Claire Ptak, had three tiers, each placed individually on decorated stands.
2. Harry and Meghan wedding guests included some big-name celebrities
Meghan Markle and Prince Harry's wedding broke the record of royal weddings attended by A-list celebrities. Most notable is billionaire Oprah Winfrey, who graced the royals with her presence, adorned in a beautiful lilac dress. 
Former professional footballer, David Beckham and his wife, former Spice Girl Victoria Beckham, were also in attendance, according to Town and Country.
World-renowned English singer, writer, and composer Elton John was a close friend to the late Princess Diana. He attended the wedding accompanied by his husband, David Furnish, and had a private performance for the new royal couple at the wedding reception in Windsor Castle. 
Tennis champion Serena Williams attended the wedding as Meghan's close friend. The two met at a celebrity flag football game and have since been close friends. Williams even threw Meghan's shower for baby Archie.
3. Meghan Markle's 'Suits' co-stars were in attendance
Meghan's acting career struggled for years before landing the role of Rachel Zane in the legal drama, Suits, which ran for 9 years. Her close relationship with her co-stars landed them an invite to the royal wedding.
Members of the cast in attendance include Patrick J. Adams, Gabriel Macht, Gina Torres, Rick Hoffman, Sarah Rafferty, and Abigail Spencer.
4. Prince Harry wore a wedding band, breaking royal tradition
When it comes to breaking royal protocol, Prince Harry is always at the forefront, following in his mother's footsteps. Princess Diana was famous as the rebellious royal who made her rules as she saw fit.
Prince Harry broke the royal tradition by choosing to wear a wedding band which none of the preceding royal grooms, including Harry's father and brother. He wore a wedding band to symbolize his commitment to his marriage. 
Prince Harry's wedding band broke a second tradition when it was made of platinum instead of Welsh gold like all royal jewelry. Welsh gold is significant to the royal family, seeing as it's a gift from the Queen's personal Welsh gold collection.
5. Meghan Markle's veil had a meaningful floral design
Meghan's stunning 5-meter-long veil with a floral design was more than just a work of art. The floral embroidery was a representation of the 53 Commonwealth countries. Meghan selected a flower for each country as she wanted the countries to be a part of her wedding journey.
In addition, she chose the California poppy to represent her home state and the Wintersweet flower from Kensington Palace's grounds in honor of her groom.