Meghan Markle Wished Kate Middleton Would Have Reached Out to Her During Family and Press Drama
Meghan, Duchess of Sussex has been through a lot since she joined the royal family. She went from being an actress who only casually had to deal with the paparazzi to having the media scrutinize every step that she made. When she married into the royal family, many assumed that the rest of the royals would help her navigate her new lifestyle. Lots of fans were pushing for her and her sister-in-law Catherine, Duchess of Cambridge to become friends. But that never came to fruition.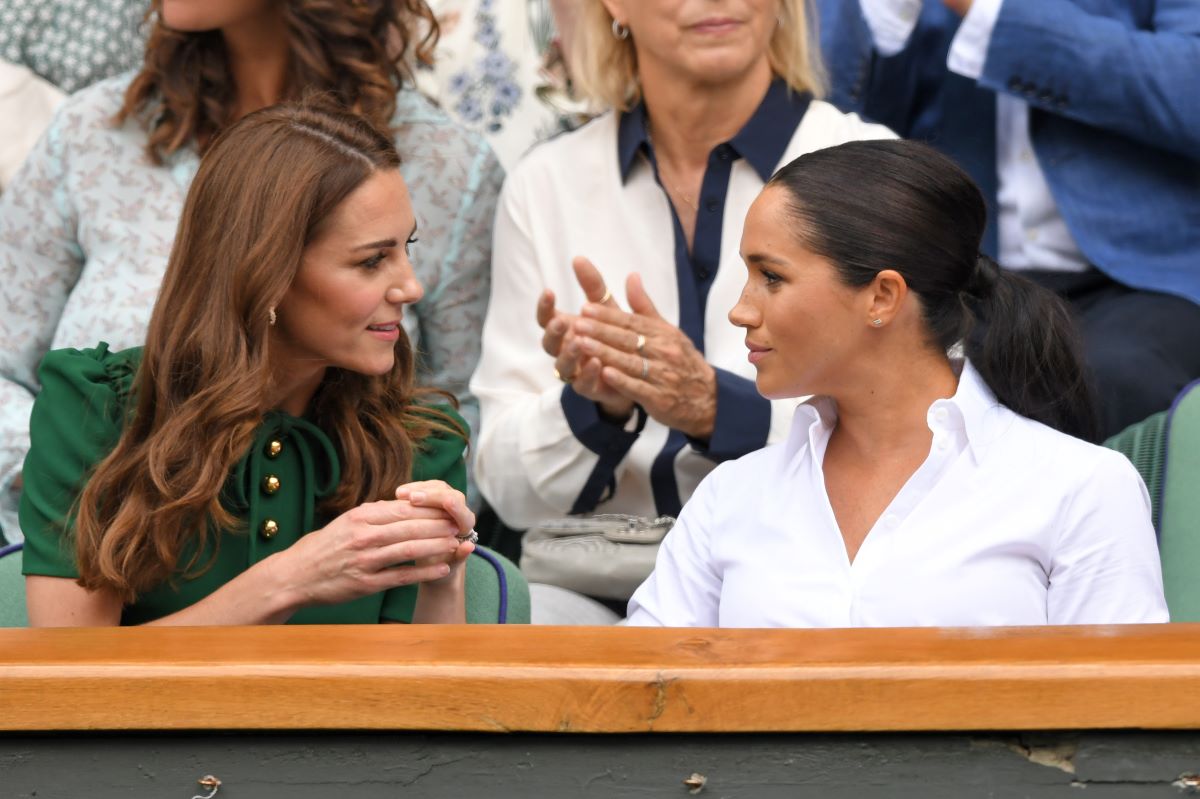 Dating Meghan strained Prince Harry and Prince William's relationship
It seems that Kate and Meghan's relationship was doomed from the start as their husbands had been having trouble getting along since Meghan stepped on the scene.
In royal reporters Omid Scobie and Carolyn Durand's new book Finding Freedom, it is revealed that the tension between William and Harry began when William suggested that maybe Harry was moving too fast in his relationship with Meghan. According to excerpts obtained by Entertainment Tonight, William wanted to make sure that Harry was making the right decision and wasn't "blindsided by lust."
In other parts of the book, the reporters detail just how fast Harry and Meghan went. Within a few days of meeting, Meghan had already been inside Kensington Palace. Their third date was an elaborate trip to Africa. The two were saying "I love you," within three months of dating.
"'Don't feel you need to rush this,' William told Harry, according to the book. "Take as much time as you need to get to know this girl.'"
Harry took this warning as a rebuke and it made their relationship tense.
RELATED: Meghan Markle Is Completely 'Embarrassed' by Jessica Mulroney's White Privilege Scandal, Source Reveals
Related post url: 
Kate Middleton didn't help
Kate, reportedly, didn't help mend the brother's relationship.
"Though it was not necessarily her responsibility, Kate did little to bridge the divide. She was fiercely loyal to her husband and his family," the book reads.
The chasm between the men only grew as Meghan and Harry went through with their wedding in 2018.
"William and Kate's feelings seemed obvious to the Sussexes that summer and beyond," the book states. "Among all the friends and family Harry and Meghan hosted at their house in Oxfordshire between May 2018 and March 2019, the Cambridges failed to visit."
Meghan wished Kate would have done more
The stories in the tabloids went from calling Meghan, Harry, Kate, and William the fab four to saying that Kate and Meghan were pitted against eachother.
"Meghan would agree with the assessment that the duchesses were not the best of friends," the book continues. "Their relationship hadn't progressed much since she was Harry's girlfriend. Although Meghan might have understood Kate's wariness to strike up a meaningful friendship, they were still no closer by the time she was a fellow senior working member of the royal family and the wife of William's brother."
RELATED: Meghan Markle Holds Nothing Back in Speech Addressing George Floyd's Murder
Related post url: 
And when Meghan started having trouble with the media, she wished that Kate would have stepped in to comfort her.
"Flowers for her birthday were nice, but Meghan would far rather have had Kate check in on her during the most difficult times with the press."
The two eventually settled into their positions and got comfortable with the way that their relationship was. Meghan was not "losing sleep over it" according to experts.