Meghan Markle Won Over Prince Philip In the Most Heartwarming Way
When marrying into the royal family, it's important to be well-liked by your new in-laws. Luckily for Meghan Markle, that process seems to have been a breeze. Prince Harry's fiancée is clearly loved by the entire royal family, but the way she won over Prince Philip is particularly heartwarming.
Here's what a number of the royal family members have said about Markle, including the one bold move Markle made to get on Philip's good side (page 6).
1. Markle got the queen's blessing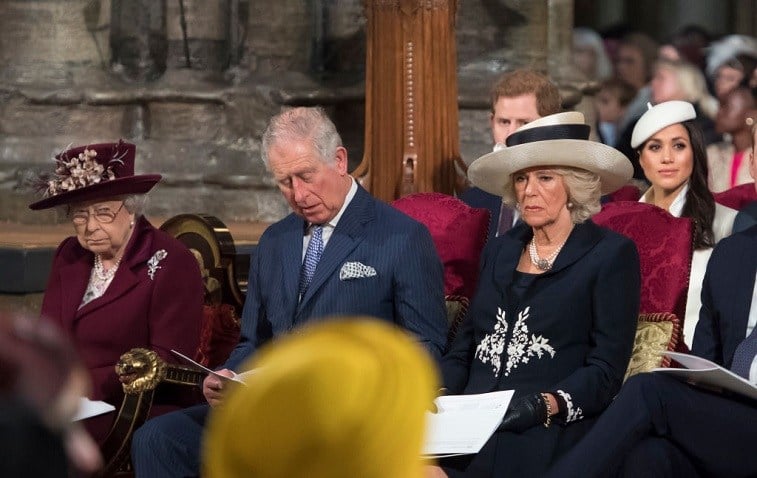 Queen Elizabeth clearly approves of Markle. And it's a good thing she does, because the actress couldn't marry into the royal family without it.
In March 2018, the queen provided her official consent of Markle's marriage to Prince Harry: "My Lords, I declare My Consent to a Contract of Matrimony between My Most Dearly Beloved Grandson Prince Henry Charles Albert David of Wales and Rachel Meghan Markle, which Consent I am causing to be signified under the Great Seal and to be entered in the Books of the Privy Council."
Next: She gained the approval of these furry family members.

2. Even the queen's corgis love Markle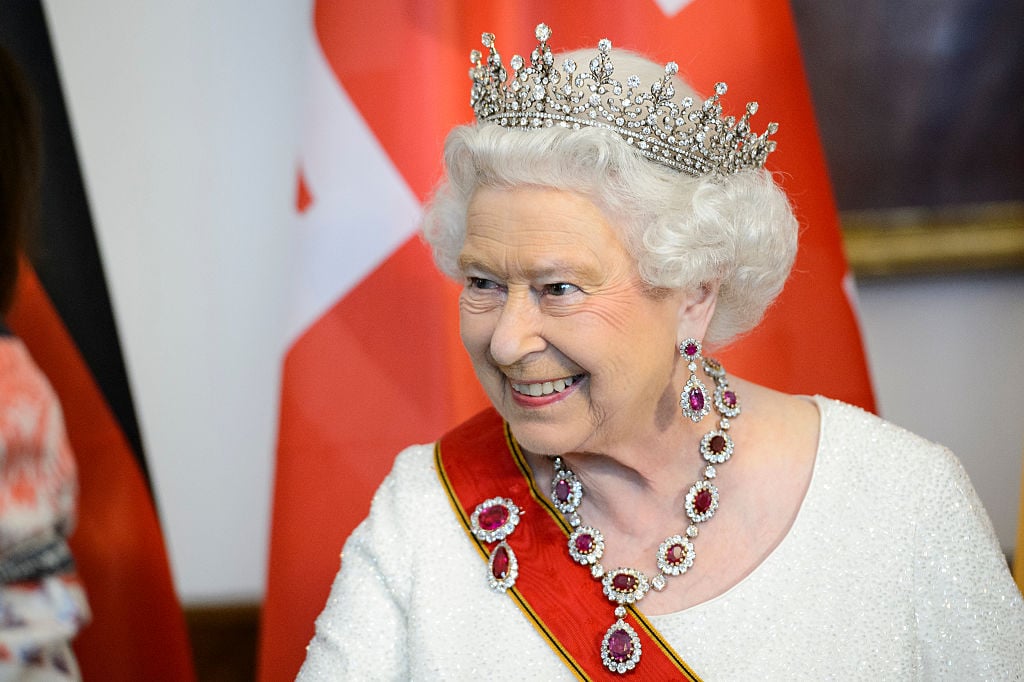 Apparently, even the queen's corgis have given their official approval of Markle. In Markle's post-engagement interview with her fiancé, Harry revealed that Elizabeth's corgis love Markle. However, they've never exactly been a fan of him.
"The corgis took to you straight away. For the last 33 years, I've been barked at, and this one walks in, absolutely nothing, just wagging tails," Harry joked.
Markle chimed in, "Just laying on my feet during tea, it was very sweet."
Next: We can see how their relationship has grown already.
3. Kate Middleton is 'absolutely thrilled'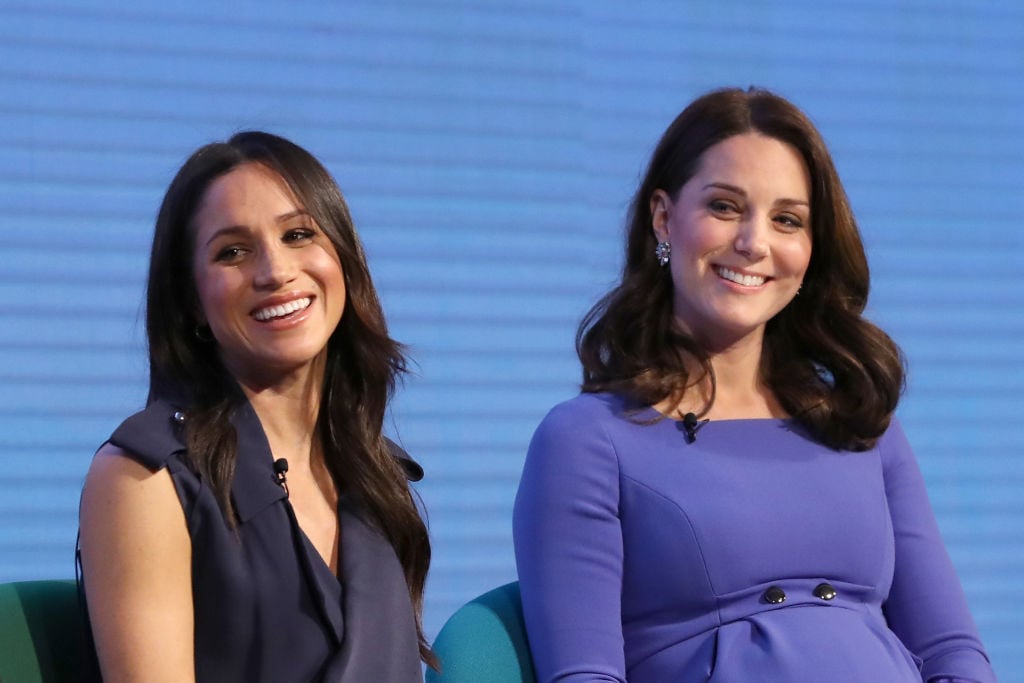 We've loved getting to see Markle's relationship progress with the Duchess of Cambridge. Kate Middleton was overjoyed with the news of Harry and Markle's engagement, telling reporters,  "William and I are absolutely thrilled."
She added, "It's such exciting news. It's a really happy time for any couple, and we wish them all the best and hope they enjoy this happy moment."
Middleton and Prince William raved on a previous occasion, "We are very excited for Harry and Meghan. It has been wonderful getting to know Meghan and to see how happy she and Harry are together."
Next: He was the first to wish the couple well.
4. Prince Charles couldn't contain his excitement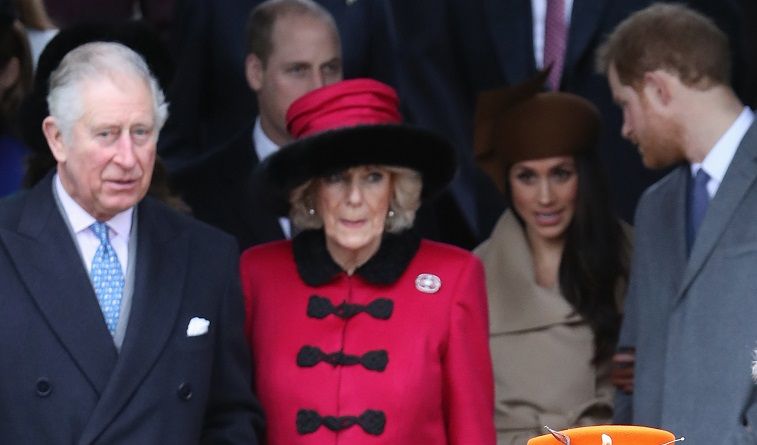 Prince Charles was the first of the royals to wish his son and new fiancée a lifetime of happiness. He announced their engagement through the official Clarence House Twitter account, writing, "The Prince of Wales is delighted to announce the engagement of Prince Harry to Ms. Meghan Markle."
While the initial announcement was quite formal, Charles later tweeted just how overjoyed he and his wife are. He shared that he and Camilla Parker Bowles are "thrilled." He added, "We're both thrilled. We hope they'll be very happy indeed."
Next: She's clearly overjoyed with Markle.
5. Camilla Parker Bowles clearly loves Markle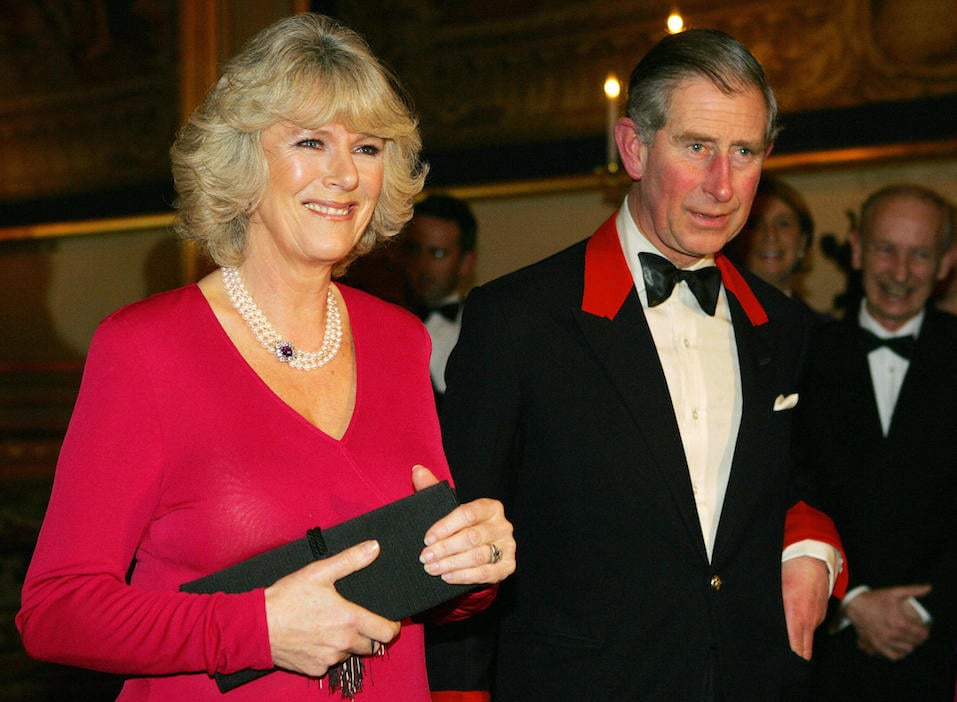 Bowles even raved about Markle on her own accord. She gushed, "Absolutely thrilled — it's brilliant. And, as I said, 'America's loss is our gain.' We're all absolutely delighted. As you can see, they're so happy."
She even noted, "Sometimes, in a climate where we're surrounded by a lot bad news, it's a real joy to have a bit of good news for once."
Next: Here's how she won over Prince Philip.
6. Markle won Prince Philip over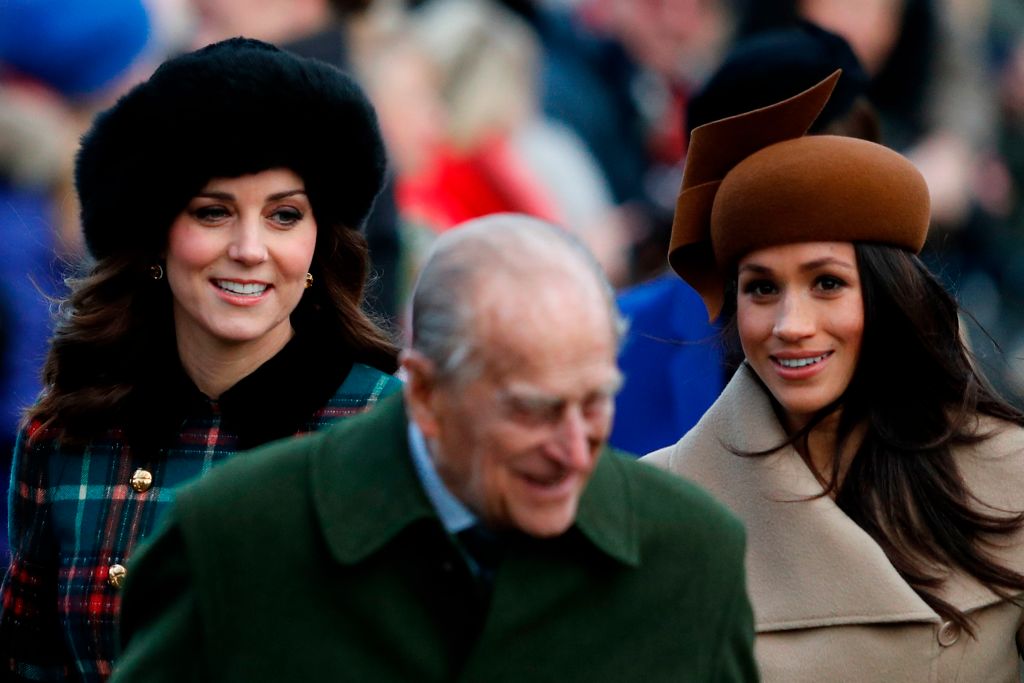 Unsurprisingly, Markle had no problem in getting the queen's husband, Prince Philip, to take to her immediately. According to Elle, she used a tactic for winning over the prince — and it worked. "Meghan asked a lot of questions, about Philip's side of the family and his connection to Greece."
Philip apparently loved that Markle took an interest in his heritage, which showed she really wanted to get to know her new family.
Next: This is why he took to her immediately.
7. Prince Philip approved of Markle's bold move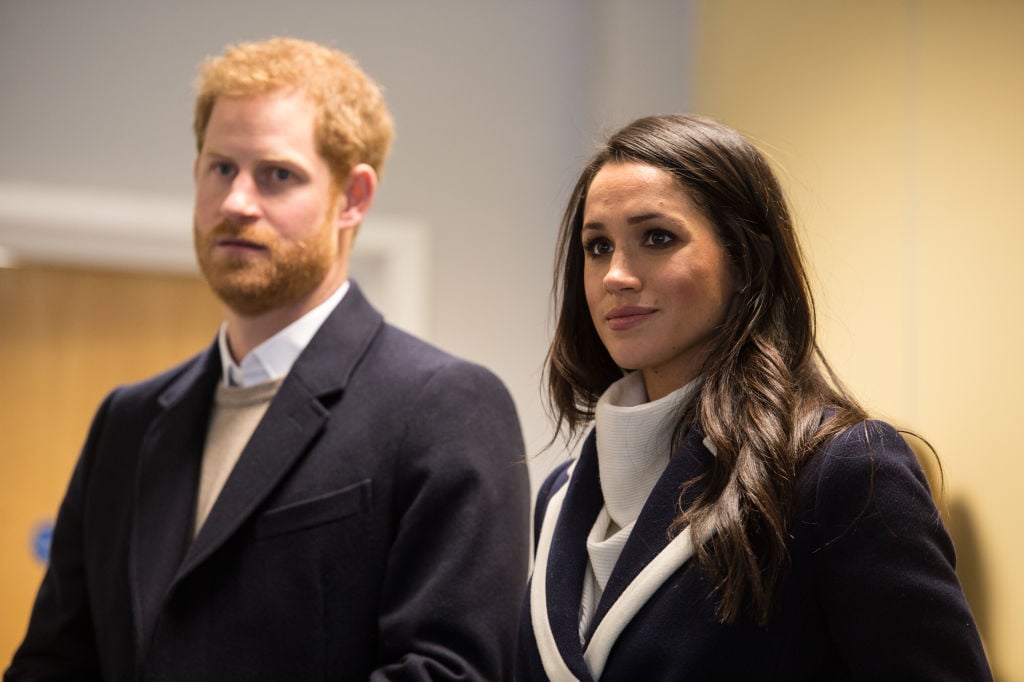 According to Elle, a source suggested that Harry may have been in on the plan for Markle to win over Philip. The source claimed, "Was she told to say that by Prince Harry? I don't know. But she got really involved in the conversation."
Express explained, "The Duke of Edinburgh really got on with her." He appreciated her direct questioning, so his approval came from the fact that "she was very bold."
Next: Harry and Markle's love story seemed like fate from the beginning.
8. The moment they met seemed like fate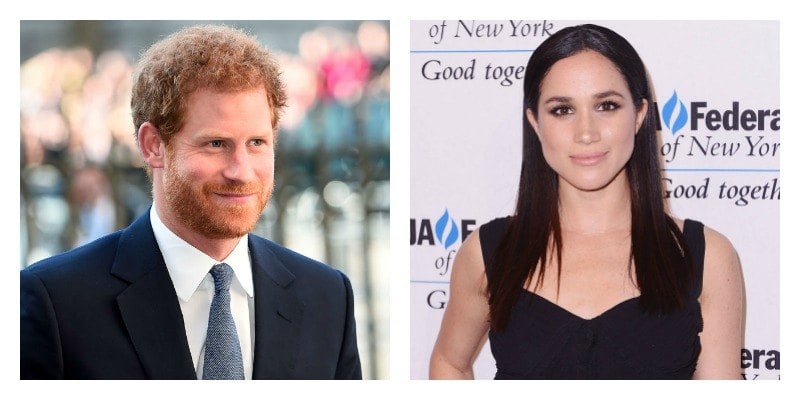 We're sure Harry's heart skipped a beat when he saw his dream girl in real life. They met in Toronto while Harry was launching the Invictus Games in May 2017. This just so happens to be the same city in which Suits is filmed, so they were bound to cross paths eventually.
Us Weekly reports, "They had gotten on when they first met but it was just as friends." It didn't take long for them to develop "romantic interests in each other and, before you knew it, they were texting every day."
Next: This fan revealed the real truth behind the loving couple.
9. A fan confirmed how genuine they both are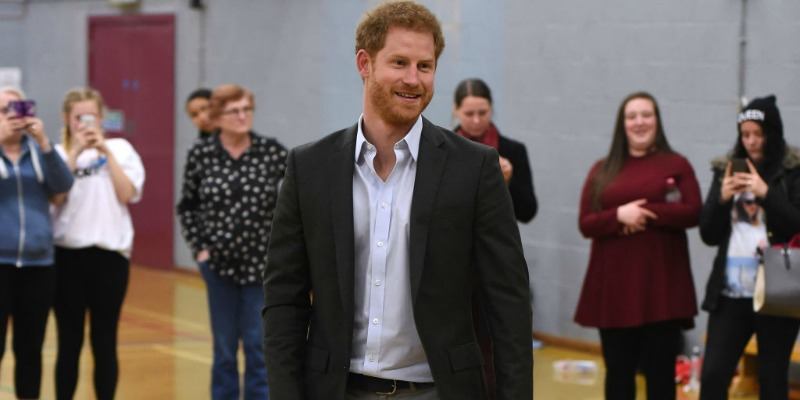 Fans will always tell the truth if a celebrity or royal they meet isn't as genuine as they let on. Luckily one royal fan, Camilla Vasquez, confirmed that both Harry and Markle are just as kind as they appear, and said "they are wonderful together."
Vasquez got the chance to meet Harry at the Centre for Addiction and Mental Health in Toronto, after already having met Markle, and gushed about both experiences. "I met [Markle] when she was filming Suits near my school," Vasquez said. "She's like him — very kind and genuine. They are both caring and care [about] humanitarian issues and social issues. Harry proved that by being here today."
Next: They can't stop gushing about each other, even in public.
10. Markle comments about Harry in the media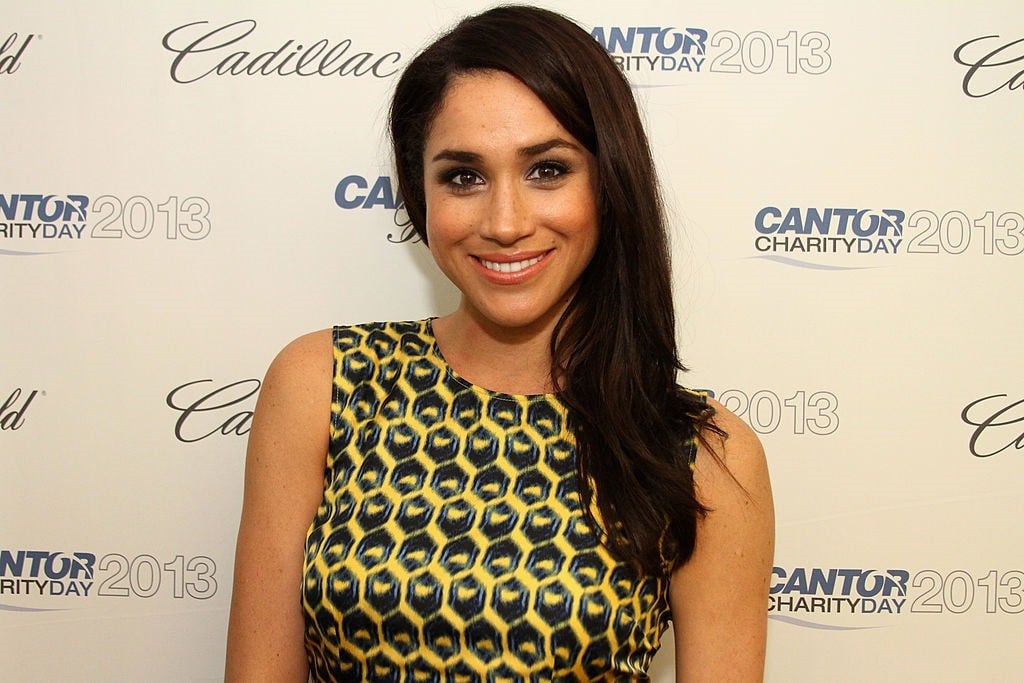 Any time the media asks Markle about their relationship, she can't help but gush about her beau. In the October 2017 issue of Vanity Fair, Markle gave us a look into their relationship:
We're two people who are really happy and in love. We were very quietly dating for about six months before it became news, and I was working during that whole time, and the only thing that changed was people's perception. Nothing about me changed. I'm still the same person that I am, and I've never defined myself by my relationship.
Next: We never thought we'd see the day Harry would change.
11. Markle helped Harry grow up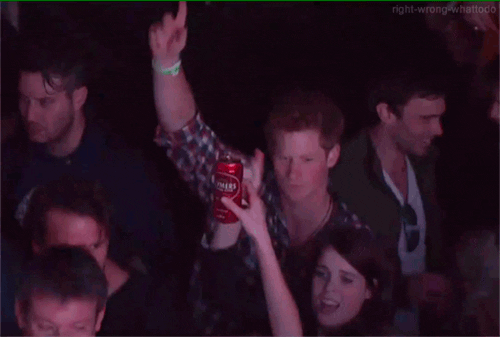 At one time, it seemed like Harry might never settle down. Since his teen years, he's jumped from one relationship to the next, clearly struggling to find "the one." A source at E! News has revealed that "Harry is more serious [about Meghan] than he ever has been about a woman before."
Next: Harry wouldn't let these nasty comments about Markle slide.
Next: They do this just like any other couple.
12. They go on low-key dates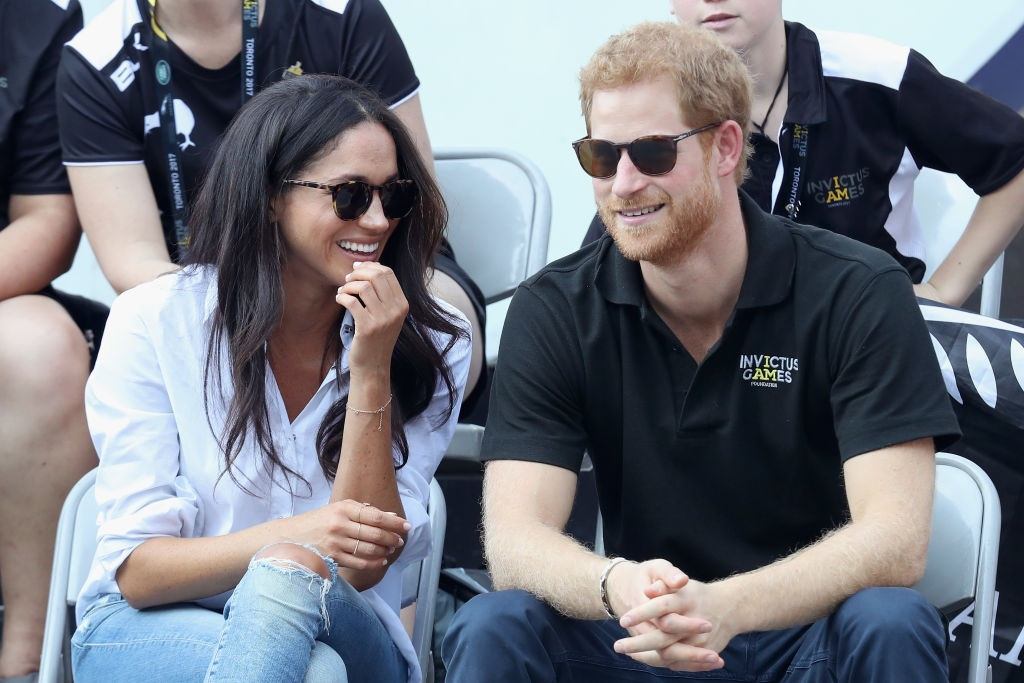 Despite constantly being in the public eye as a high-profile royal couple, Harry and Markle manage to squeeze in low-key dates around London. They went to the Soho House with a group of friends, picked out a Christmas tree together, and attended a production of The Curious Incident of the Dog in the Night-Time at the Gielgud Theater.
They've definitely proven to be a real couple who is "happy and in love," and they enjoy spending every moment they can together.
Next: They have this one major thing in common.
13. They bond over their love for animals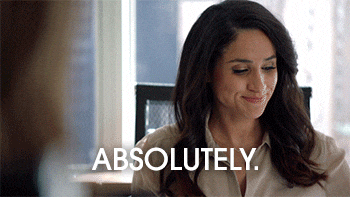 What better way to form a connection than over a love for animals? According to PopSugar, a source says "Harry loves that she is so into philanthropy."
The source continued, "One of the first things they spoke about was all the work she does with shelter animals. He loves that she's so caring."
Check out The Cheat Sheet on Facebook!