Meghan Markle Was Wrong; She and Harry Will Have to Make a Major Decision for Children When Prince Charles Is King
Prince Harry and Meghan, Duchess of Sussex's bombshell interview with Oprah Winfrey last March is still being discussed among royal experts today. Many have dissected just about every word the Sussexes said and disproved a number of their claims. Now something else Meghan talked about has been debunked and it turns out that she and Harry will have to make a decision on a specific matter for their children, Archie and Lili, the moment Prince Charles becomes king.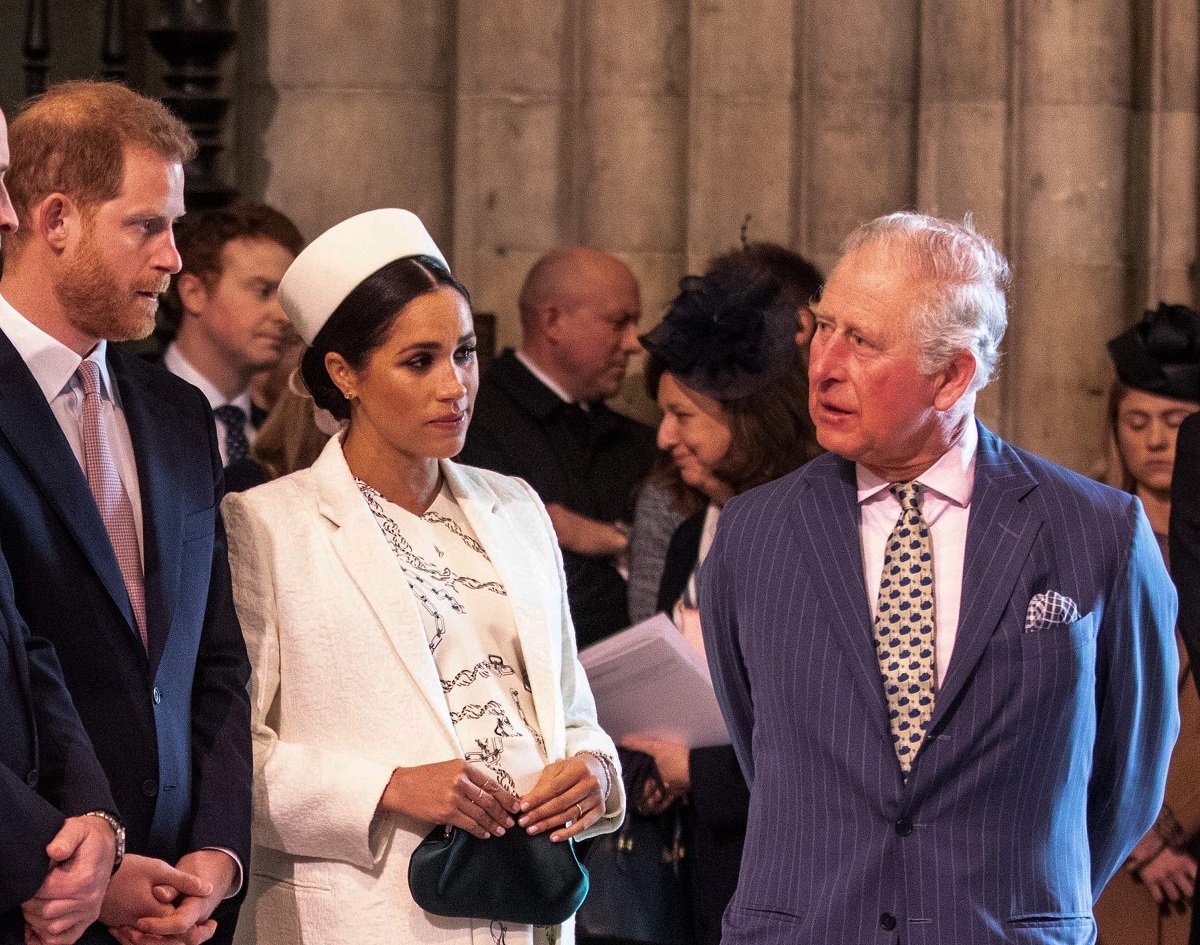 Do Archie and Lilibet have places in the line of succession to the British throne?
Despite their parents stepping down as senior royals, both of Prince Harry and Meghan's children still have a place in the line of succession to the throne.
Prince Harry is sixth in the succession order, just after his older brother Prince William and the Duke of Cambridge's three children: Prince George, Princess Charlotte, and Prince Louis. Archie is seventh and Lilibet now has the eighth spot. Lili pushed Prince Andrew, who also has a place in line as well despite not being a working royal anymore either, to ninth. The Duke of York's daughters, Princess Beatrice and Princess Eugenie, dropped down the line to 10th and 11th.
RELATED: Prince Harry and Meghan Markle's Daughter, Lili, Isn't the First Royal Baby Born in California
The choice Meghan and Harry will have to make for their kids once Prince Charles ascends the throne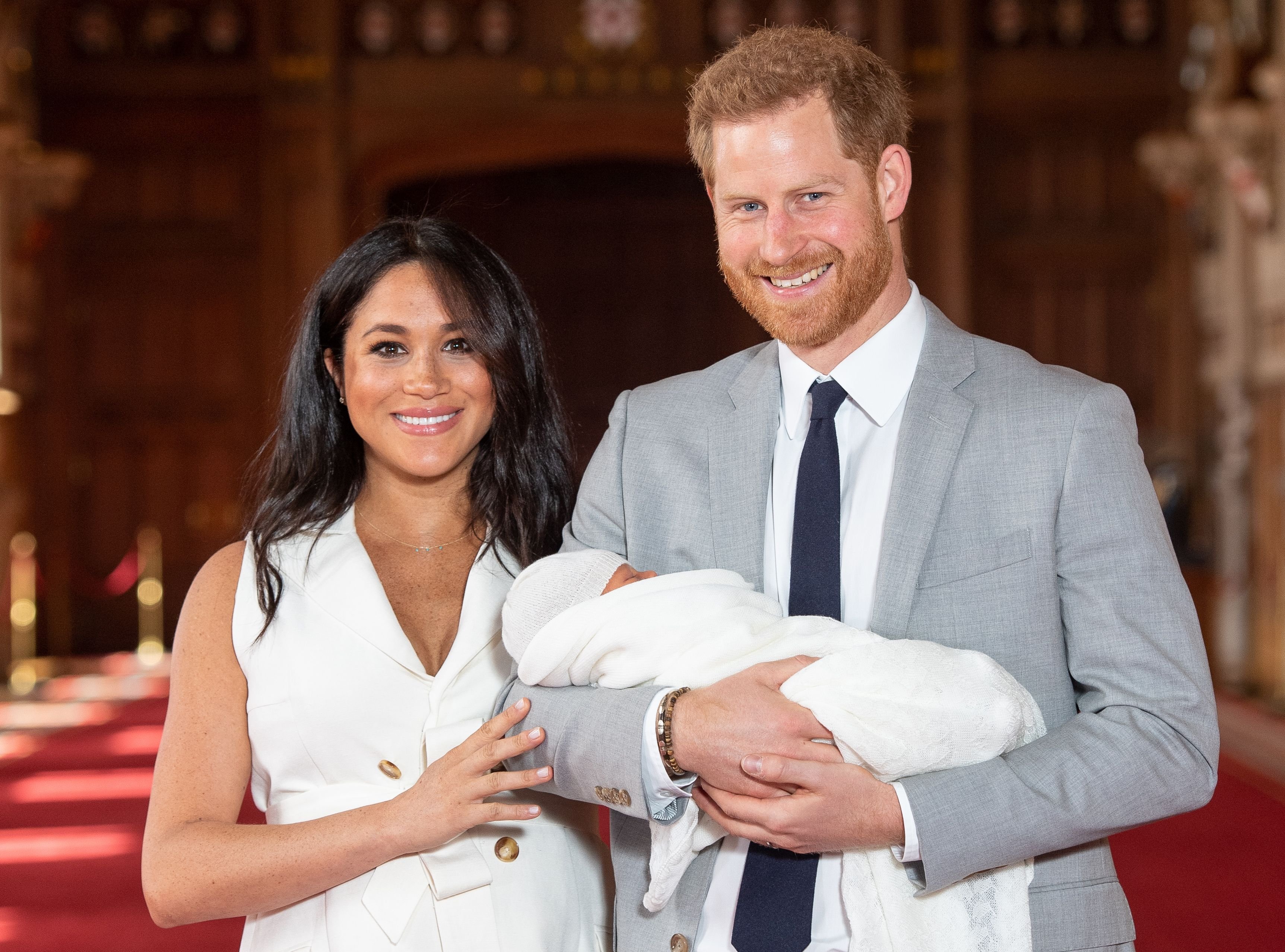 Prince Harry's son and daughter will be eligible for regal titles once their grandfather, Prince Charles, succeeds Queen Elizabeth II. Those rules date back to a Letters Patent issued by King George V in 1917. Currently, the great-grandchildren of the queen are not princes or princesses, except for the children of the eldest son of the Prince of Wales, which are Prince William's children.
Managing editor of Majesty magazine Joe Little said the Duke and Duchess of Sussex will have an important decision to make about the titles for Archie and Lili when Charles is the monarch. "As the grandchildren of the Sovereign, they have the right to be upgraded to the style of His or Her Royal Highness," Little told People. "But that begs a question of whether Harry and Meghan want that. Do they prefer what Edward and Sophie have, and not have their children as Their Royal Highnesses with a view to them leading relatively normal lives?"
Meghan did tell Oprah that she wanted Archie to have a title but her claim about why he didn't have one was not accurate.
What Meghan told Oprah about Archie not having a title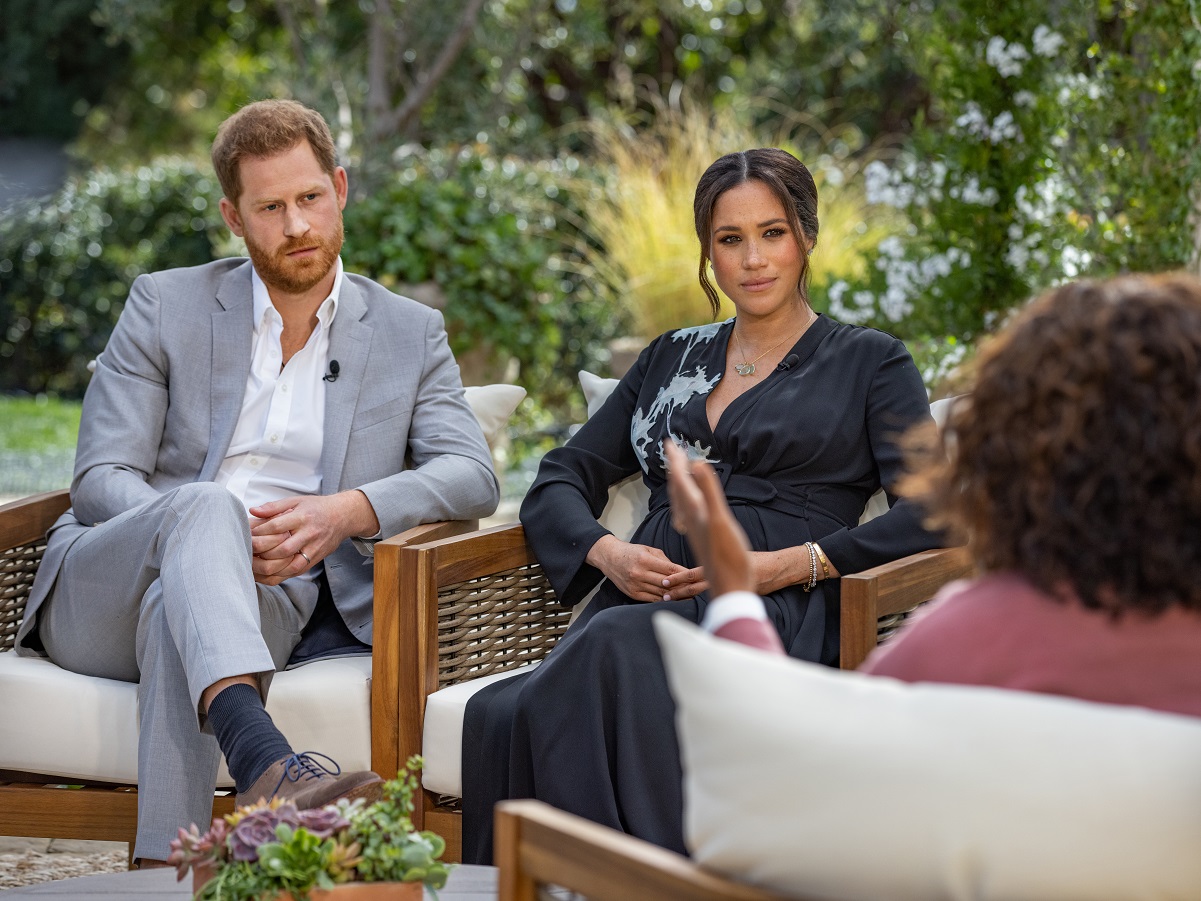 The subject of royal titles for Meghan and Harry's son came up during the couple's sitdown with Oprah. Meghan said that before Archie was born she was concerned because the monarchy refused to give him a prince title and therefore he would not receive full-time security based on that.
"They were saying they didn't want him to be a prince… and that he wasn't going to receive security," the duchess told the longtime talk show host. "If he's not going to be a prince, it's like, OK, well, he needs to be safe." Oprah then asked if Meghan thought her son having a title was important to which she responded: "If it meant he was going to be safe, then, of course."
Several royal watchers including the Sussexes biographer, Omid Scobie, noted that Meghan was "wrong" about the protocol regarding royal titles and that Archie was not intentionally being treated differently than his cousins.
"If we are only going by what Meghan said to Oprah and what the palace have said so far about the situation with Archie, perhaps one can assume that Meghan was wrong in her interpretation of it," Scobie said (per The Sun).