Meghan Markle Wrote Her First Book When She Was In Eighth Grade
Meghan, Duchess of Sussex, is currently on maternity leave following the birth of her second child, a daughter named Lilibeth Dina. However, that hasn't prevented Meghan from seeing all of her hard work pay off. After a year of living in California following her resignation as a senior working royal, Meghan is thriving.
The duchess and Prince Harry have relocated, purchased their first home together in Santa Barbara, and signed deals with Netflix and Spotify. Amid the launch of their new venture, Archewell Foundation, and Meghan's pregnancy amid a pandemic, the duchess also found the time to pen a book.
Meghan's children's book The Bench is currently available for purchase, but this isn't the first book she's written.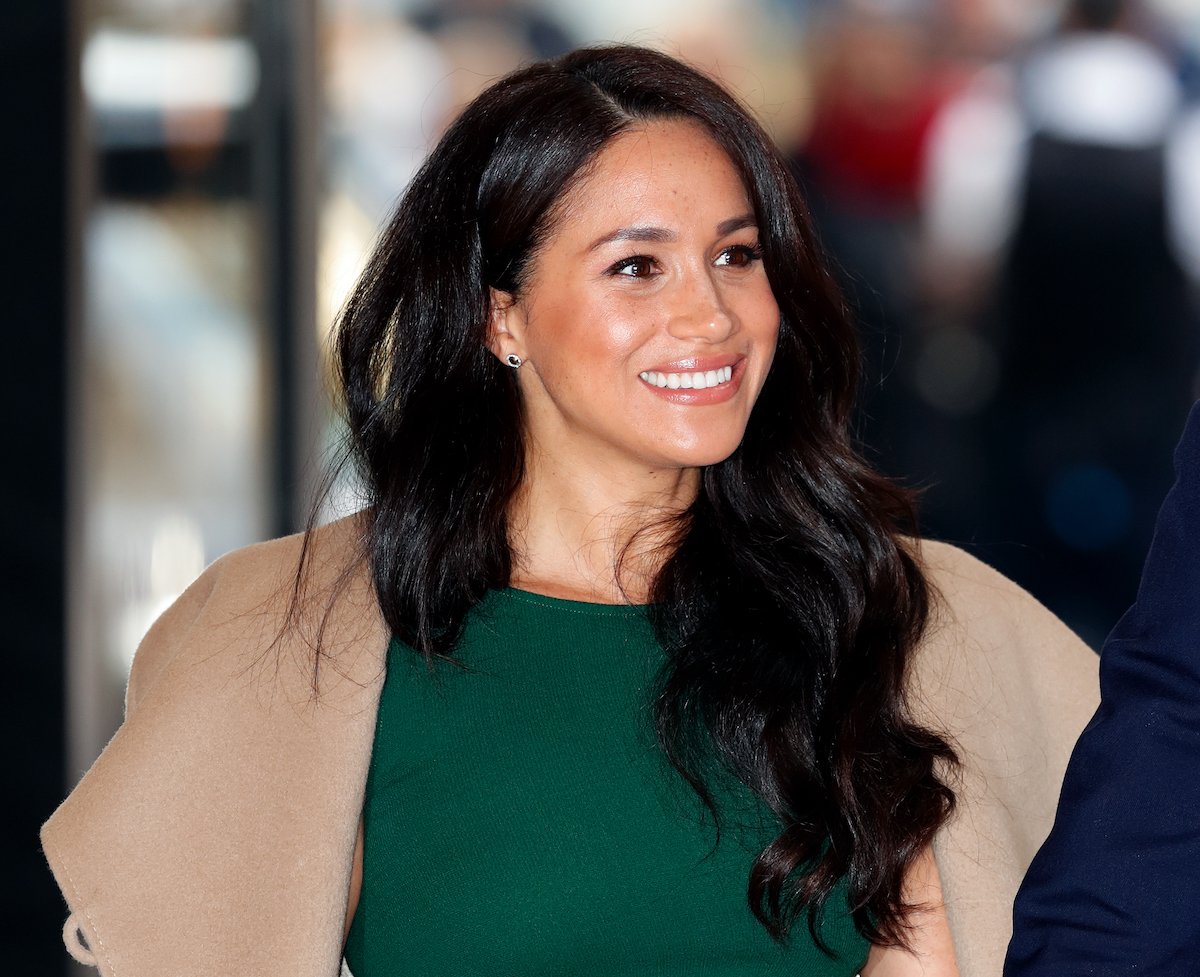 Meghan Markle's children's book 'The Bench' is a New York Times Best Seller
Following its debut, The Bench hit the number one spot on the New York Time's children's book list which is quite an accomplishment. The press release for the book reads,
"Inspired by her own husband and son, The Duchess of Sussex's debut touchingly captures the evolving and expanding relationship between fathers and sons and reminds us of the many ways that love can take shape and be expressed in a modern family. "
The lovely story was written by Meghan and illustrations were done by bestselling artist Christian Robinson. "The Bench started as a poem I wrote for my husband on Father's Day, the month after Archie was born," Meghan said in a statement via The Daily Mail.
Meghan Markle wrote her first book when she was 13
Meghan has always loved writing. She has spoken openly about her love for journaling and she ran a lifestyle blog titled The Tig prior to getting engaged to Prince Harry. In fact, before she got her big break as an actor she paid her bills as a calligraphy artist.
Now, it's been revealed that Meghan wrote her very first book when she was in eighth grade. It's titled, A Face Without Freckles… Is a Night Without Stars. The book is currently at the Library of Congress. Carla Hayden, Librarian of Congress shared the find on Twitter recently.
"Did you know Meghan Markle, Duchess of Sussex, wrote a book in 8th grade titled, A Face without Freckles… Is a Night Without Stars," Hayden tweeted. "She extols the wonder of freckles with drawings and verse. Meghan submitted it to the @CopyrightOffice in 1996."
Meghan Markle was inspired to write 'The Bench' because of Prince Harry and Archie Harrison
We hope Meghan is inspired to revisit her book on freckles and to write more children's books. She has a ton of inspiration already. "I often find, and especially in this past year, I think so many of us realized how much happens in the quiet," she told  NPR. "It was definitely moments like that, watching them from out of the window and watching [my husband] just, you know, rock him to sleep or carry him or, you know … those lived experiences, from my observation, are the things that I infused in this poem."
RELATED: Meghan Markle Has Just Written a Children's Book Inspired by Prince Harry and Archie