Meghan Markle's 1 Outfit From 2018 Might Have Foreshadowed Her Eventual Split From the Royal Family
When Meghan, Duchess of Sussex was announced as Prince Harry's girlfriend and eventual bride, many royal followers hoped for her to thrive in the royal family in the years to come. However, it didn't take long before onlookers became aware that Meghan was struggling in her new role. She and Harry eventually stepped down as senior royals in early 2020.
Looking back, there was one outfit Meghan wore in February 2018—before she tied the knot with Harry—that could have foreshadowed her eventual split from the royal family.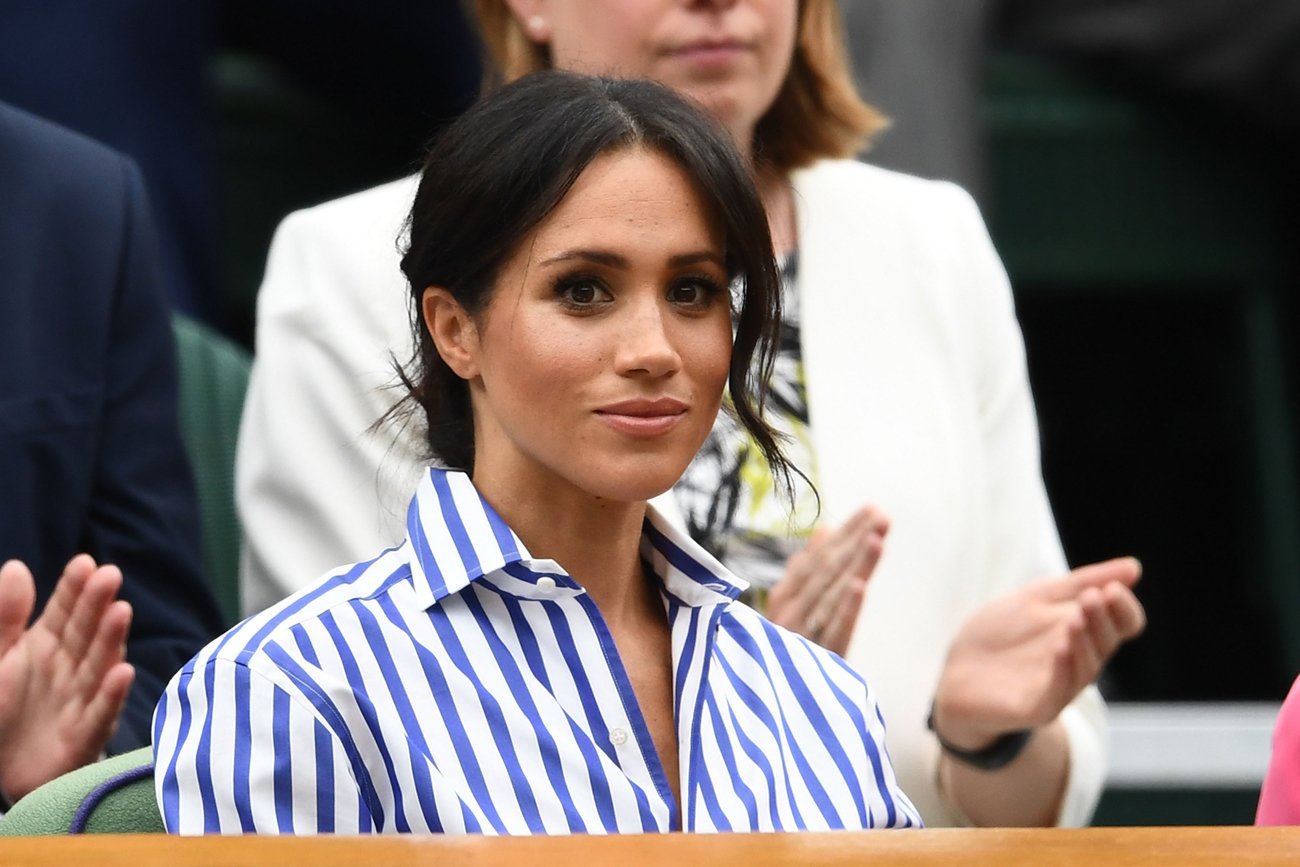 Meghan Markle had a hard time fitting in with the traditional royal family
The royal family is known for its strict protocol, and Meghan seemed to struggle to do everything in the traditional way of the Windsors.
For example, royals often do not speak out against the press, even when faced with malicious rumors. Before becoming a duchess, Meghan was an actor who used her voice to advocate for herself and for others. As such, she reportedly felt "silenced" by the palace.
Some of Meghan's actions as a royal were also heavily criticized, and many accused her of not understanding what royal life entailed. After her son Archie was born in May 2019, she was slammed by onlookers for making his birth and christening extremely private. Additionally, she edited the September 2019 issue of Vogue that was deemed too political for a royal.
Meghan Markle wore an outfit in 2018 that foreshadowed her complications in the royal family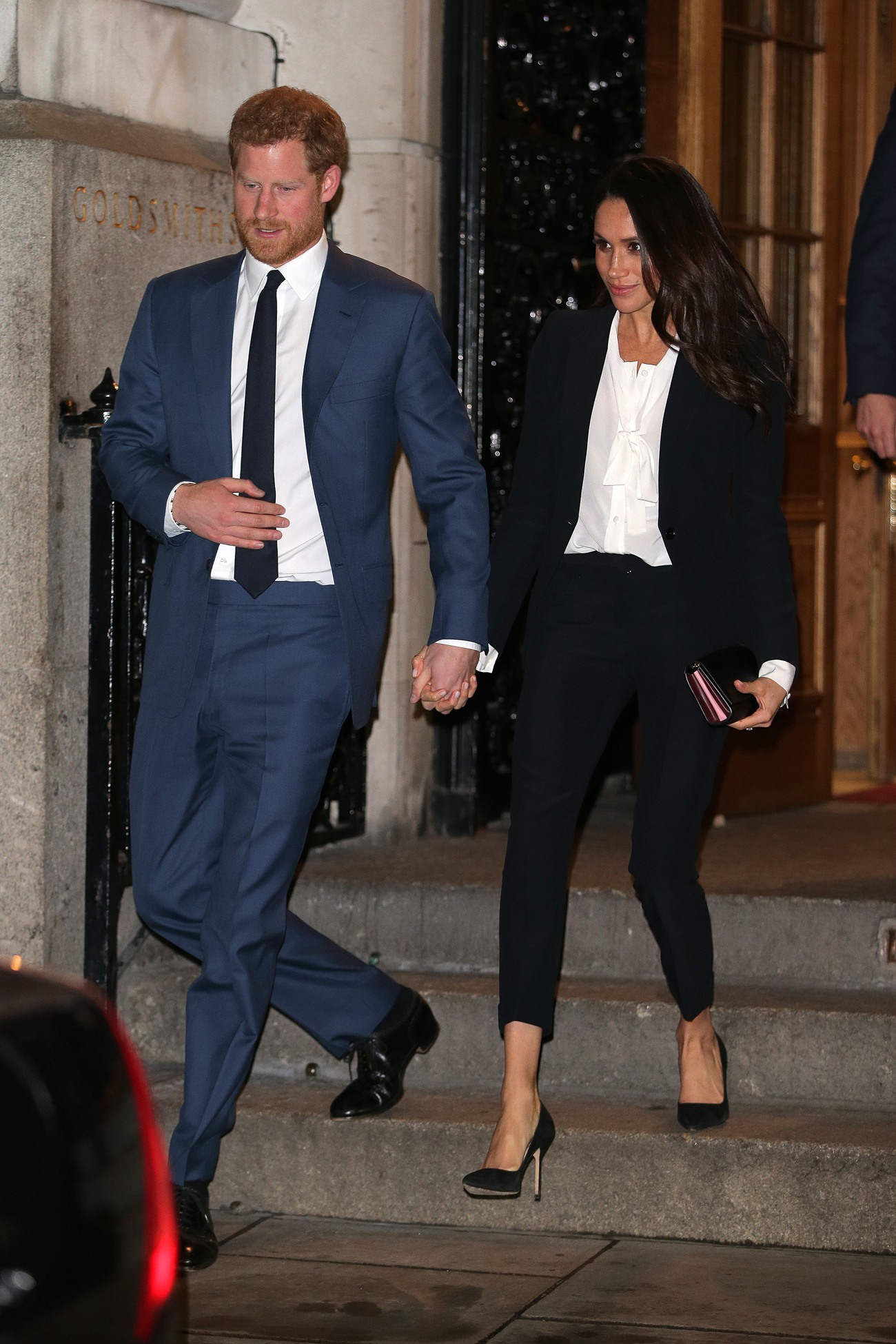 According to News.com.au, Meghan's first night time engagement in February 2018 could have been considered a "big red warning sign" about her eventual struggle in the royal family that led to "Megxit" in 2020.
The outfit in question was a sleek Alexander McQueen tuxedo. Meghan wore it when she attended the Endeavour Fund Awards with Harry on Feb. 1 that year.
The news outlet pointed out that it is extremely rare to see royal women wear pants to a formal event. Meghan's sister-in-law, Catherine, Duchess of Cambridge, for example, opted for a gown during her first night time event as a duchess.
"Short of getting a bullhorn and standing in front of Kensington Palace, the future royal could not have been making a more profound and loud statement about her intentions. With the $3,331 look, she was clearly signalling that she had no intention of demurely toeing the line or blindly acceding to the status quo," the outlet wrote. "Rather, this was Meghan boldly and confidently flagging her intention to do things her own way."
Meghan Markle was seen as 'problematic' for some people
Meghan seemed to thrive in Hollywood, but she was reportedly seen as "problematic" for the royal family. According to royal biographer Omid Scobie, Meghan's energy was loved by Harry, but not everyone saw it positively.
"Harry loved her dynamism, it's what made her so exciting to be a teammate with," Scobie said on the podcast Heirpod. "I think it was that, and the things that we often celebrate about Meghan internally just didn't fit in with the way things were done in the institution."
He continued, "Rather than anyone trying to accommodate those differences, or that different work ethic, it was quickly seen as something very problematic and something that many tried to extinguish through leaking stories to the press or generally making the couple's lives difficult internally."
In any case, Meghan seems to be doing better in Los Angeles, where she and Harry have been living for the past several months with their son. The couple is now doing philanthropic work from their new home in the U.S. and making headway into the entertainment industry with a Netflix deal.