Meghan Markle's Best Moments On 'Suits'
USA just released a new promo trailer for the final season of Suits, and fans were a little surprised by the multiple appearances by Meghan Markle. Markle's scenes, of course, were throwbacks from when she was still on the series, but fans were still happy to see her character, Rachel Zane, and Patrick J. Adams's Mike Ross together again. In honor of the end of the legal drama, here is a look at Markle's best moments on Suits.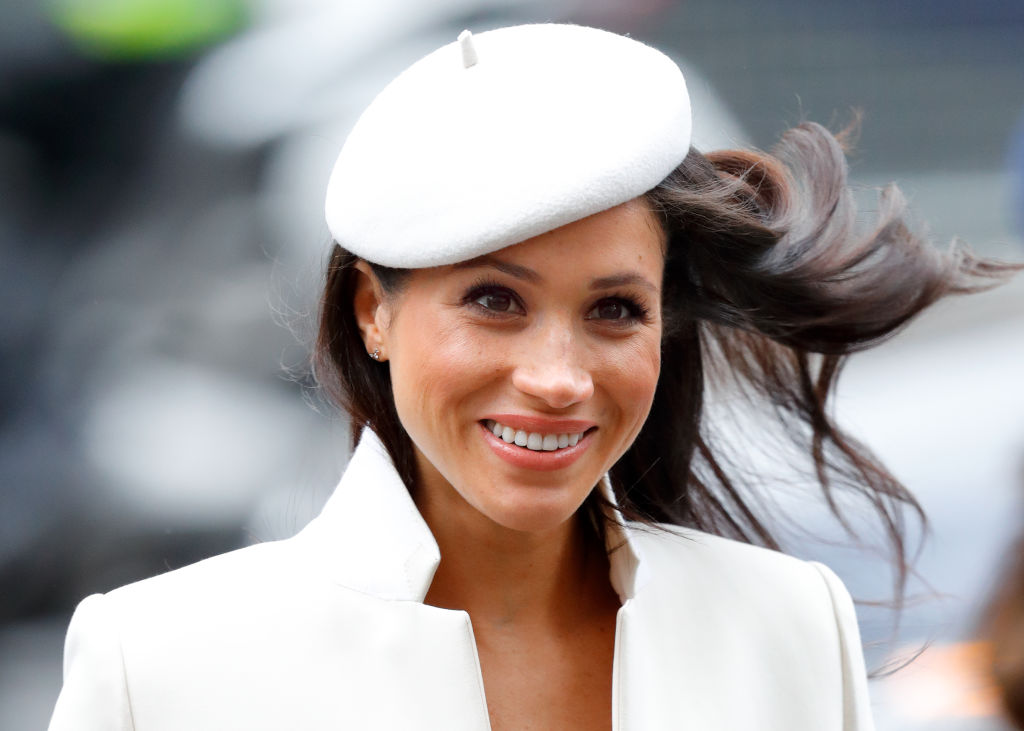 Meghan Markle departs the series on a high note
When Markle's romance with Prince Harry started to get serious, she knew that continuing with her acting career was not an option. Not only would she be moving to London after the wedding, but being a part of the royal family is a job in itself.
Once they knew Markle's romance was going somewhere, producers began to write a fitting end for her character, and it included some closure in Rachel's romantic life. In fact, writers had Rachel and Mike tying the knot for Markle's final season, though their wedding was nothing like her ceremony at St. George's Chapel.
Rachel and Mike were planning their wedding when they received a job offer they could not refuse. A legal firm based in Seattle wanted them to come out and handle cases that involve Fortune 500 businesses. The only problem is that the two did not have enough time to move to Seattle and then fly back to New York for the wedding.
So instead, they tied the knot in a quiet ceremony, marking the end of the road for both Markle and Adams. While it was super sad to see the two go, at least they ended their run on a high note.
Inside Meghan Markle's 'Suits' wedding
Markle's wedding on the show may not have been a lavish affair, but it was still a special moment for her character. After some guidance from Donna (Sarah Rafferty), Rachel and Mike were able to get everything in order for their big day, including some heartfelt vows and a meaningful dress.
For her wedding gown, Rachel wore the same dress as her first wedding with Mike, which actually never happened. Apart from some minor adjustments, Rachel pulled off the look with ease.
When she walked down the aisle, Rachel played the hit song, "All of Me," courtesy of John Legend. In his vows, Mike assured Rachel that he always knew they should be together. For her part, Rachel said that Mike was the husband she has been searching for and that she could not wait to start their next chapter together.
The ceremony was drastically different from what Markle experienced the following year, but we like to think it helped prepare her for the real thing in some way.
Meghan Markle forced to give up acting
Markle's appearance on the new Suits trailer has sparked new talk about what her career could have been. Markle's role on Suits was her first big break in Hollywood, and she showed real promise on the show.
While fans were disappointed that Markle had to leave the series, she was more than comfortable with stepping away from her career and starting something completely new.
In an interview at the time of her exit, Markle revealed that she felt like her character had reached the end of her story after seven seasons. Markle was also grateful for having such a successful run on television, especially considering how most shows do not make it out of their freshman year.
Markle would go on to wed Harry in May of 2018 and recently welcomed her first child, Archie Harrison, with the Duke of Sussex. Meghan Markle may have sacrificed a lot to become a royal, but it has clearly paid off in the end.
Adams is set to reprise his role as Mike Ross this summer. Adams left the series back in Season 7 and is expected to appear in multiple episodes. Fans can watch the final season of Suits when it premieres July 17 on USA.