Meghan Markle's Biggest Rebellion From Her Royal Wedding Is Empowering
The wedding of Prince Harry and Meghan, Duchess of Sussex was quite arguably the most anticipated event of 2018. Fans lined up in the streets and millions more around the world tuned into their televisions to see the ceremony broadcast live from Windsor, England.
For months, there was speculation over who would get the honor of designing Meghan's gown, which of the couple's family and friends would score an invitation to the wedding, and even who would walk Meghan down the aisle. When the big day finally arrived, fans couldn't be happier. It was a royal wedding with a modern twist, and every single aspect of the nuptials was absolutely perfect.
Even more importantly, Meghan managed to put her own spin on the event, arriving at the church with her mother, Doria Ragland, and paying subtle tributes to Prince Harry's late mother, Princess Diana, with some of her choices. However, there was more going on behind closed doors that no one heard about until now.
Let's talk about how Meghan's biggest rebellion from her royal wedding is empowering.
A royal wedding like no other
Everyone can agree that weddings are something special, but a royal wedding takes that to an entirely new level. From the moment that Prince Harry and Meghan's engagement was announced, fans couldn't wait to see them officially become husband and wife, and the event did not disappoint.
So, what was the wedding day like? Well, according to Town & Country, it was pretty spectacular. Meghan was stunningly beautiful in a simply designed dress featuring a boat neck design and three-quarter length sleeves, with a veil that really stole the show.
Millions of eyes teared up as the couple exchanged vows, looking at each other lovingly, and everyone was ecstatic as they rode around Windsor in a horse-drawn carriage, greeting fans for the first time as a married couple.
Meghan has always been an independent woman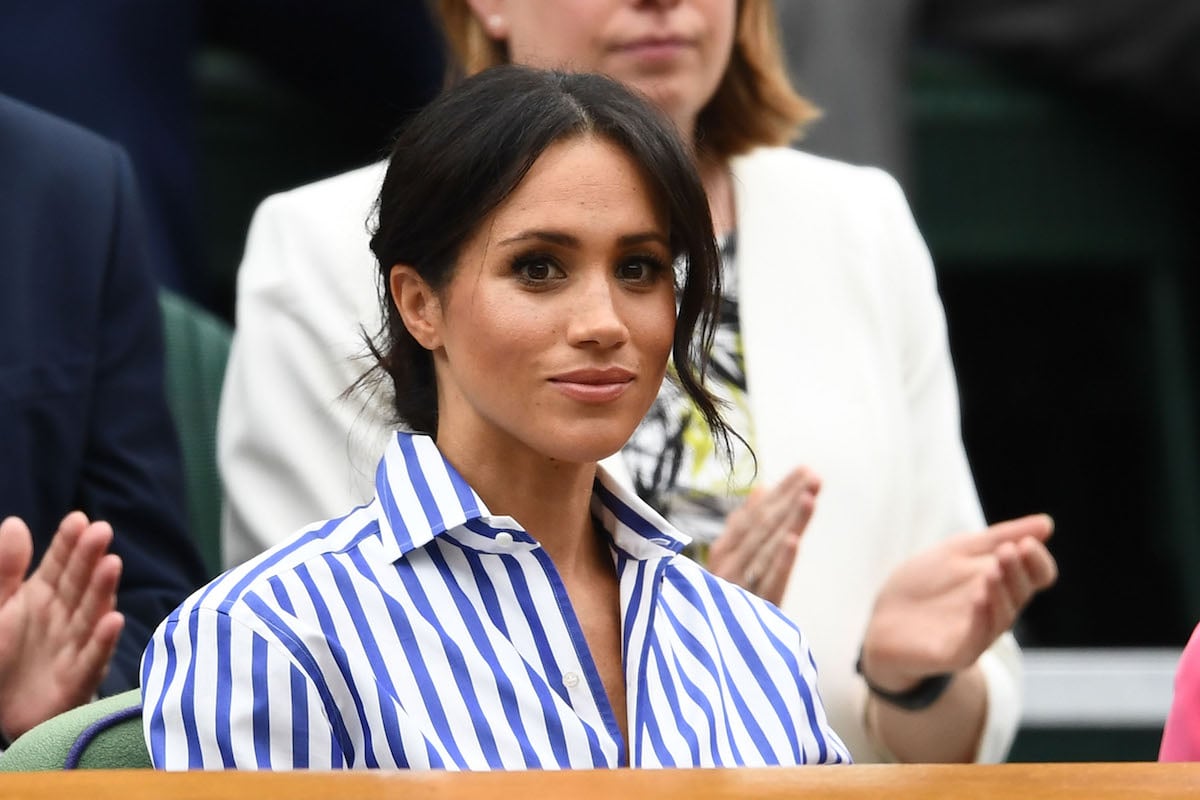 From the time she first entered the spotlight, Meghan has always been a strong, independent woman, and being married to Prince Harry certainly didn't change that. She is someone who knows what she wants and doesn't hesitate to go after it.
Meghan has clearly defined goals, and although she surely knew that becoming a member of the royal family meant that she would have to follow a completely new set of royal rules and protocol, she somehow found a way to do that without changing who she is or what she believes in.
How did Meghan manage to show her strength and independence, even on her wedding day? Well, for starters, she walked herself halfway down the aisle. The former actress entered the chapel on her own and confidently proceeded to the choir, where Prince Charles was waiting to escort her the rest of the way to the altar to Prince Harry. 
According to the new biography, Finding Freedom, the Duke and Duchess of Sussex "were joyful on the big day—with their first dance to "I'm In Love'" by Wilson Pickett."
Meghan Markle's biggest rebellion from her royal wedding is empowering
Walking herself down the aisle isn't the only way the duchess showed her strength on her wedding day.
What else did she do that really made a statement? Well, according to Harper's Bazaar, the bride broke tradition by giving her own toast at the reception. While this is something that is typically done by the groom, Meghan took matters into her own hands as she made the feminist choice to do it herself.
She confidently told the guests that finding love was "worth the wait" and that she loved Prince Harry with "all her heart." How wonderful that Meghan was a modern bride who incorporated her beliefs into such a special day.