Meghan Markle's Black Leather Pants Are Fall's Trendiest Look — Here's How To Copy It
It is really no secret that Meghan, Duchess of Sussex, never looks anything less than amazing. Whether she is sporting a casual look of ripped jeans or something more regal, such as an emerald green dress with a cape, most people can agree that her fashion choices are right on point.
Ever since Meghan and Prince Harry stepped down from their duties as senior royals and made the move across the pond to California, they have been keeping in touch with fans remotely by participating in videos and Zoom calls. Even though Meghan is usually talking to fans from the comfort of her own home, she always manages to look perfect for the occasion.
Fans love catching a glimpse of Meghan, and during a recent appearance, she made a fashion statement that was completely unexpected, yet certainly did not disappoint. Meghan's black leather pants are Fall's trendiest look, and here is how to copy it.
The Duchess of Sussex is a style icon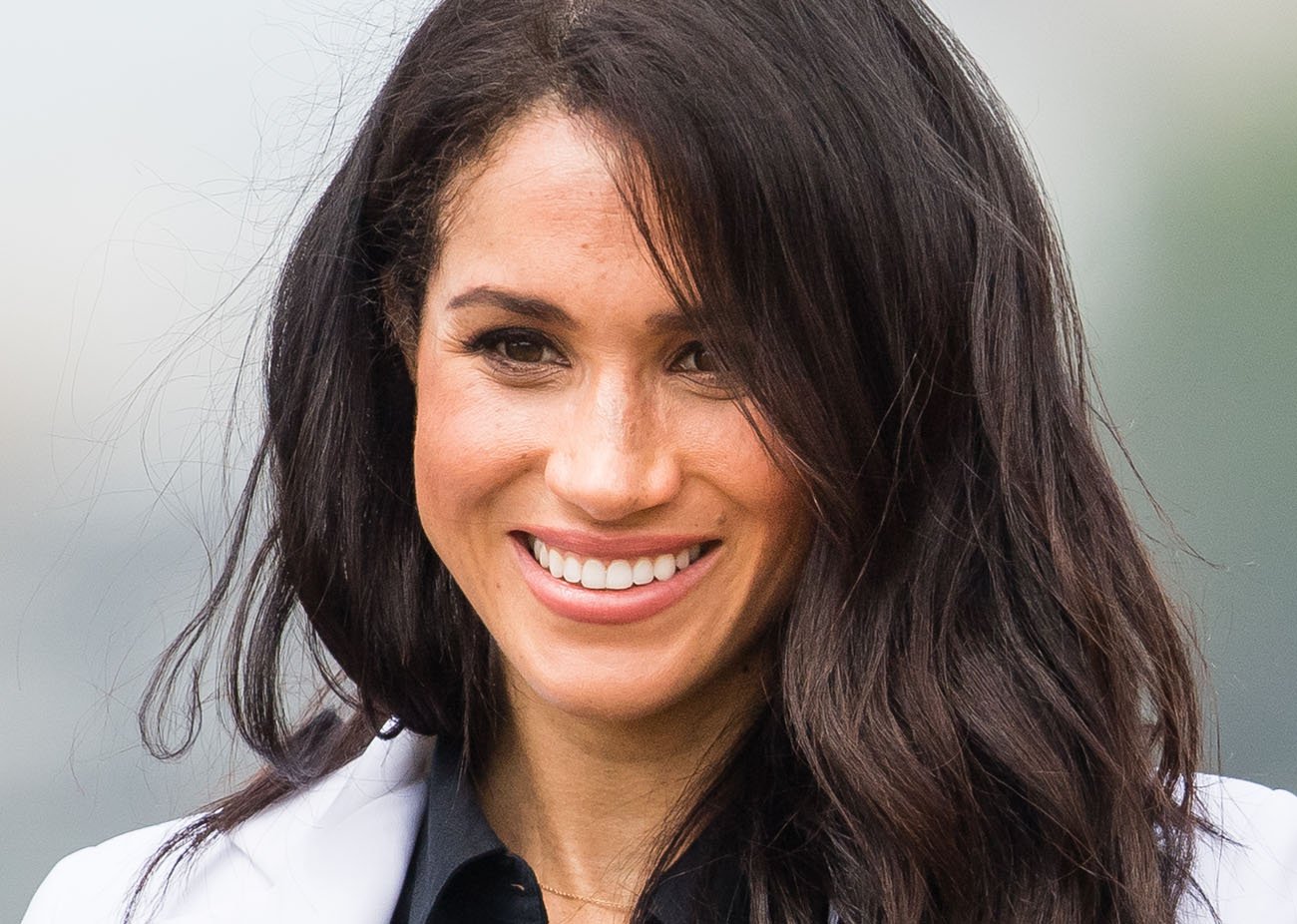 It seems like only yesterday that Meghan was a well-known actress who was embracing her role as Rachel Zane on the legal drama Suits. It was on a blind date that she was introduced to Prince Harry, and things haven't been the same since.
After what can be called a "whirlwind romance," the two married in May 2018. It wasn't long before they announced that they were starting a new journey independent of the royal family.
Even as an actress, Meghan had great style, although it did change a little once she officially became a royal. In her acting days, she was known to wear the occasional short dress, strapless looks, and even belly-baring shirts. After marrying Prince Harry, however, the new duchess began dressing a bit more formally and conservatively as not to break the royal rules and protocol that had been set forth.
Now that she and her husband are independent, Meghan is free to be a bit more daring with the things that she chooses to wear, and it would appear that is exactly what she is doing. 
Meghan Markle's black leather pants are Fall's trendiest look
RELATED: Meghan Markle and Prince Harry Just Proved They're More Influential Away From Royal Family
So, what is it that Meghan wore recently that fans just can't stop talking about? During a surprise appearance on America's Got Talent, the duchess was wearing a pair of black leather pants, and we have to say that she looked wonderful. She paired them with a tan-colored button-down shirt by Victoria Beckham, and with her hair up in her signature look, Meghan looked absolutely fantastic.
More recently, Meghan joined Prince Harry in a joint interview with the Evening Standard to commemorate the start of Black History Month in the United Kingdom. For this appearance, Meghan sported brown faux Stella McCartney leather pants with an asymmetric knit top and a slicked-back bun, reports Harper's Bazaar.
How to copy Meghan's look
Some more great news about Meghan's recent fashion choice is that it doesn't have to cost a fortune to look royally spectacular. How can fans copy what the duchess wore without breaking the bank?
There are some faux leather versions that cost under $100 available to buy, and they look great. A high-waisted version is also available, and it is definitely one of the more flattering looks that we have seen.
Got a little more to spend, but still want to keep it affordable? Consider this pair by Spanx, which is both comfortable and attractive, or perhaps a vegan leather "paper bag" style.
One of the most wonderful things about looser-fitting black leather pants like the ones we saw her in is that they are so versatile. Wearers can keep it casual as the duchess did, or dress up the look for a fancier overall result.
No matter which style fans choose to wear, the end result will be something that is definitely memorable in the best way possible. Looks like the Duchess of Sussex knows how to perfectly nail fall's latest style, and we can't wait to duplicate what she wore.