Meghan Markle's Dad Ridiculously Thinks He's Like Princess Diana
Meghan, Duchess of Sussex and her husband Prince Harry are going through a difficult transition right now. It must be incredibly hard for them to leave their home and family behind and start over in a new country with a small baby.
Sure, they're famous and wealthy, so this trying time will be easier for them than it would be for the average Joe, but still. They're clearly going through something right now. However, Meghan's father, Thomas Markle, is making this about himself. Instead of wondering how his daughter is doing during this difficult time, he's letting people know that he's the real victim here.
Thomas Markle really thinks he can be compared to Princess Diana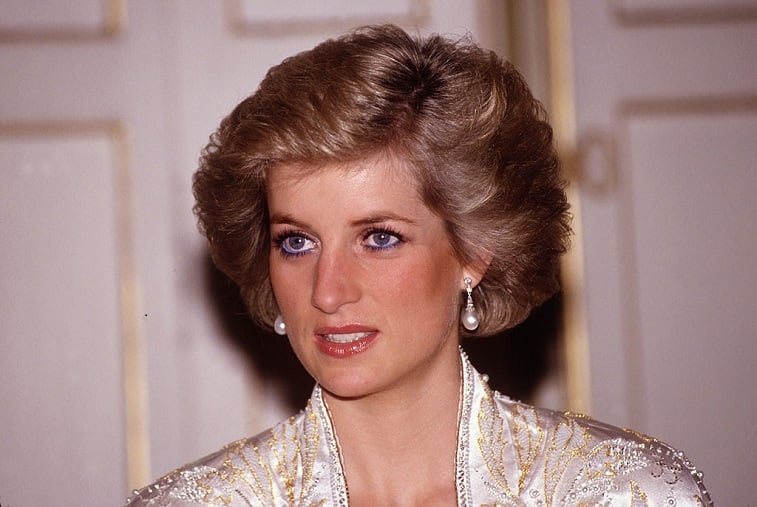 Princess, Diana has often been called the most photographed woman in the world. She was constantly hounded by paparazzi. Her popularity became a heavy load for her to carry, and her young sons felt the burden as well. 
Prince Harry has spoken out as an adult about how terrible his mother's treatment was. He has been at odds with the tabloids since his relationship with Meghan became public. Vicious tabloid attacks may be part of the reason why Meghan and Prince Harry are moving. 
In a recent interview, Meghan's estranged father dared to compare the scrutiny he's faced to what Princess Diana has gone through. According to Markle, he's been so hounded by the media that his son in law should be worried about him. 
"Harry, knowing what his mother went through, should be really concerned with what is happening to me," Markle said.
Meghan Markle hasn't spoken to her father Thomas Markle since before the wedding
The idea that Markle is facing as much media scrutiny as Princess Diana is absurd. In fact, he manufactures the little attention he does receive.
He recently admitted that he staged pictures of himself supposedly taken by paparazzi a few days before the wedding. His motive? Money. "The reality is that those images will sell forever."
He didn't end up attending the royal wedding. Markle suffered a heart attack shortly before the event. The last time he spoke to Meghan was when he was telling her he would not be able to make the wedding. 
Despite the fact that Markle hasn't spoken to his daughter in more than a year, he claims to know the reasons behind her decision to move. He says the couple is stepping down from their royal roles "for the money." He says their behavior is "embarrassing" for him. 
Thomas Markle's recent comments aren't surprising
It's interesting that Markle is the one who has admitted to fabricating a paparazzi ambush for money, yet he thinks Meghan and Prince Harry are getting greedy. Markle and Meghan don't have a great relationship. Although blame may lie on both sides, some of Markle's actions have been reprehensible. 
He apparently was such a terrible father to his first two children that his ex wife, Roslyn Markle, thinks Meghan should cut him out completely. She's gone on the record to say Thomas Markle should not be permitted to be a grandparent to Baby Archie.
Roslyn Markle isn't Meghan's mother. She divorced Thomas Markle in the 1970s, before he got together with Meghan's mom. So it says something that she's defending Baby Archie when they're not technically related. She feels so strongly about this that she went public with her concerns. 
Markle may not be a great dad. He may not be a great grandfather either. But Meghan and Prince Harry are doing just fine without him.
The royal family has stepped up in the past to fill in. Prince Charles even walked Meghan down the aisle in her father's absence. And most importantly, Prince Harry and Meghan support each other.