Meghan Markle's Dream Job Will Shock You
Meghan Markle is going through a ton of life changes. The former actress has said goodbye to Hollywood and her starring role as Rachel Zane on the hit USA series, Suits. However, Markle isn't giving up her career on a whim. In May 2018, she's set to marry Prince Harry, become a British citizen, and officially step into her role as a member of the royal family.
Though we know Markle for her work on the big and small screens, she never wanted to be just an actress. In fact, Markle's dream job will probably make your jaw drop.
A humanitarian and activist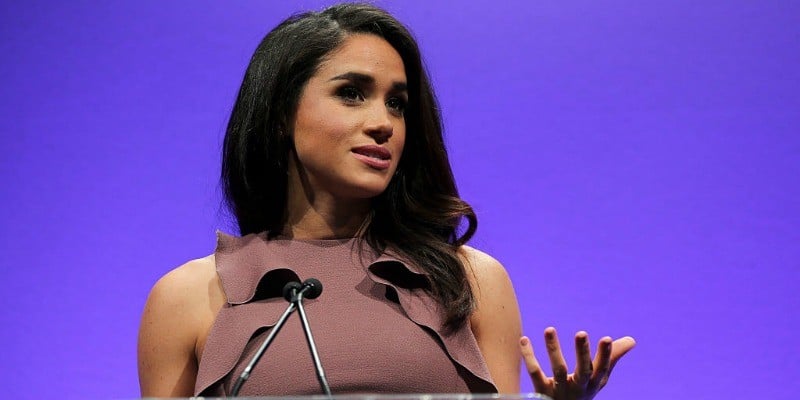 Markle and Prince Harry are already major humanitarians, and that will probably continue full force as they move forward in their marriage. However, Markle who is also an outspoken feminist and of mix-raced heritage might put her own spin on the couple's charity work.
After all, she's already visited Rwanda and India to discuss women's issues and empowering women through self-esteem. We can certainly see Markle as a champion for underrepresented and impoverished women across the globe.
Next: A job outside of the palace
A side hustle
Though Markle will probably focus on her new marriage, her royal duties, philanthropy, and eventually starting a family, there is nothing in the royal handbook that says Markle can't have a part-time gig if she chooses to.
TMZ reported that according to palace sources, "There are no U.K. laws in place that prevent a member of the royal family from having their own passion project."
In fact, Prince Edward's wife, The Countess of Wessex, ran a PR firm even after she was married.
Next: Returning to a beloved industry
Fashion forward
Before announcing her engagement, and in addition to working as an actress, Markle was also a fashion designer. The Northwestern alum was a guest designer with Reitmans, a Canadian retail chain.
Monique Brosseau, who is Vice President of marketing and visual presentation, said in a statement about Markle's role, "The initial idea of developing a collection came from her. It was an amazing idea so our designers, who are all based in Montreal, worked closely with her. She provided her vision and her ideas of what could be a work-to-weekend capsule collection. They worked together to bring it to life."
There were recent rumors that Markle was partnering with Victoria Beckham for a secret project, but that turned out to be false. Though she is no longer working with Reitmans, that doesn't mean Markle won't pick up fashion again in the future.
Next: A major dream from the past.
A telling trademark
With her philanthropy work, acting, and fashion design, Markle was clearly quite busy. However, those career paths weren't the only things that Markle was interested in.
TMZ obtained documents that proved the former actress and her friend filed for a trademark for the name Lali back in 2012. Lali was set to become something extremely special.
Next: The next Willy Wonka
Dream job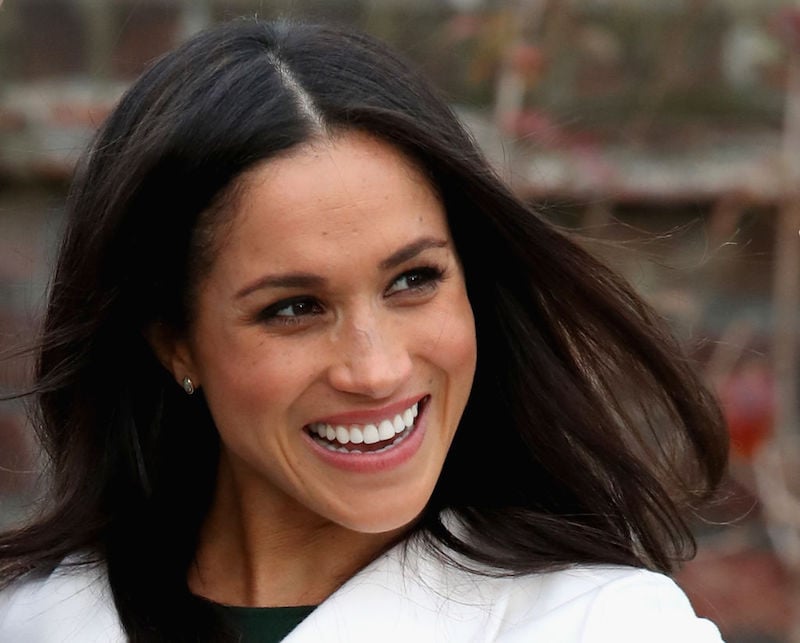 Though she's poised, collected, and a fitness fanatic, Markle is also a self-proclaimed foodie. Getting the name Lali trademarked was set in motion because Markle and her friend intended to open a candy shop selling lollipops and drops.
Unfortunately, Markle was just a year into her role on Suits, and she and her friend abandoned the idea just two years later.
Next: Combining her favorite things
Merging her talents
In addition to everything else she does, Markle is apparently a whiz in the kitchen. She and Harry were preparing a roasted chicken at home when he proposed. Markle once told Good Housekeeping magazine that she loved to host dinner parties.
Before becoming a royal, Markle also had a lifestyle blog, Tig, which she has since shuttered. However, her love of blogging and cooking could certainly transform itself into a cooking show or at the very least, a cookbook.
Who wouldn't want to eat recipes fit for the royals?
Next: Keeping the royal family modern and relevant. 
A less rigid royal
Though we don't know what Markle will decide to do, she has a bit more leeway than her sister-in-law, Duchess Kate Middleton. Unlike Prince William, it's highly unlikely that Prince Harry will ever become king. Therefore, Markle and the prince aren't confined to certain protocols when it comes to being royal.
Arianne Chernock, a British history professor at Boston University told Moneyish, "Harry is interested in taking up Diana's mantle and pushing the monarchy in a direction it normally wouldn't go. He likes to have fun and be seen as of the people."
Therefore, we wouldn't be surprised if we saw Markle stepping outside the box when it comes to her newfound career.
Follow Aramide on Twitter @midnightrami.
Check out The Cheat Sheet on Facebook!