Meghan Markle's Father Calls Prince Harry a 'Weakened Man' in New Interview
Meghan, Duchess of Sussex and Prince Harry have been in the media a lot after they stepped down as senior royals in 2020. Most notably, Harry has been giving exclusive interviews to various outlets to air grievances against the royal family.
Meghan's estranged father, Thomas Markle Sr., is now speaking out about what Meghan and Harry have been doing. He even called Harry a "weakened man" in a new interview.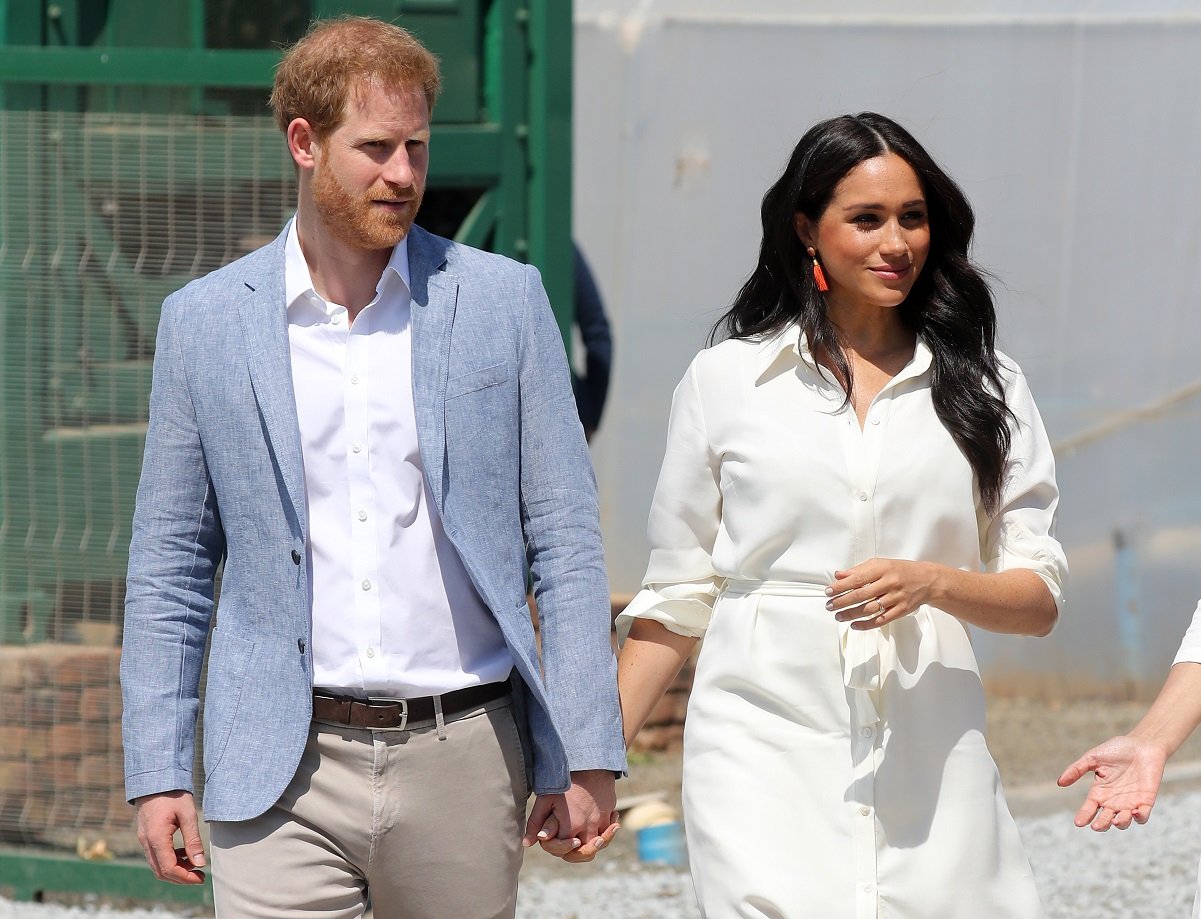 Prince Harry has opened up about the royal family
Meghan and Harry sat down with Oprah Winfrey earlier this year for an exclusive interview. The world was shocked as they candidly talked about the royal family's treatment of them. For example, Meghan alleged a royal made comments about her son's skin color, while Harry claimed his father cut off their financial resources unexpectedly.
In the following months, Harry partnered up with other outlets to continue sharing the struggles of being born into the royal family. He spoke to Dax Shepard on the podcast Armchair Expert as well as to Oprah again on the Apple TV+ show The Me You Can't See.
Thomas Markle calls Prince Harry a 'weakened man' in new interview
Markle gave an exclusive interview to 60 Minute Australia to share his thoughts on recent events. He is making it clear he does not agree with their media talks.
"I support [Meghan and Harry's marriage 100 percent]. I just don't think they're taking the right path," Markle said. "I don't know what their ultimate plan is. Everything they're doing right now seems to be going against public opinion."
In fact, Markle believes Oprah has taken advantage of the Sussexes to further her brand. He even called Harry a "weakened man" in his argument.
"I think she's using them to build her network and build her new shows," Markle alleged. "I think she's taking advantage of a very weakened man and getting him to say things that you just shouldn't be saying on television."
The royal family are reportedly worried for Prince Harry's mental health
The royal family are rather private and have not publicly commented much on Meghan and Harry's various interviews. However, sources have shared they are not happy.
For example, insiders told the Daily Mail shortly after the first Oprah interview that Prince Charles and Prince William had a hard time trusting Harry.
Yet, royal expert Angela Levin believes the royal family won't distance themselves from Harry anytime soon, especially because they are concerned about his mental health.
Levin wrote on Twitter, "My view is that Harry's family in London are very worried about his mental health and think slamming the royal door in his face could have devastating consequences."
In any case, Harry has not discussed these points publicly. He and Meghan are still living in California away from the rest of the royal family. They recently welcomed a daughter named Lilibet.