Meghan Markle's Favorite Movies Make Her So Relatable
Royals, they're just like us. On their days off from fulfilling royal duties on behalf of Queen Elizabeth II, members of the British royal family like to watch a movie or a TV show. And that includes former senior royal Meghan, Duchess of Sussex. Keep reading to learn more about two of her favorite movies.
Meghan Markle worked as an actor before joining the British royal family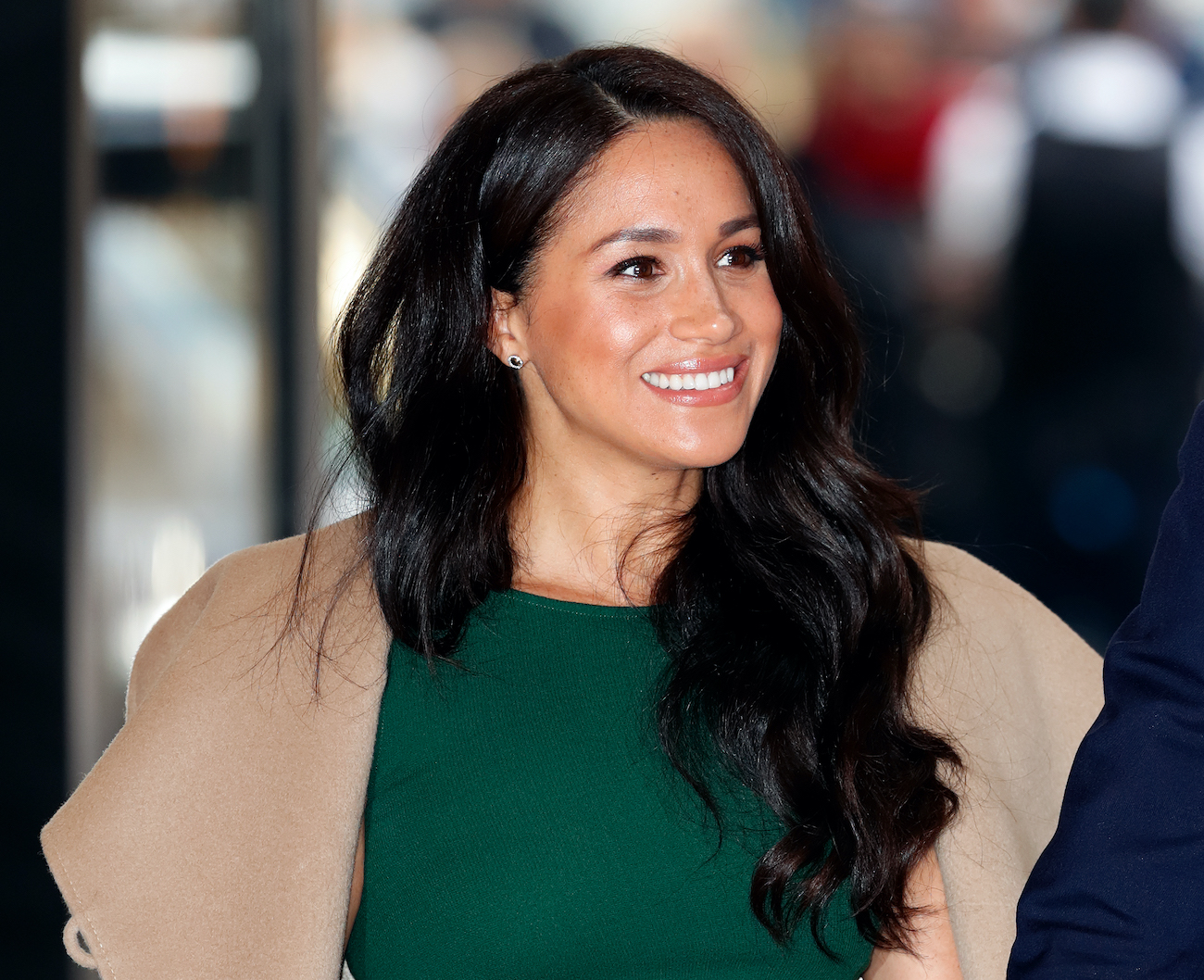 In her previous life as an actor, Meghan starred in Suits, the hit legal drama from USA. Filmed in the Canadian city of Toronto, the 38-year-old was working on the show when she first met Prince Harry, Duke of Sussex in the summer of 2016. 
On the popular series, Meghan played the role of Rachel Zane, a paralegal-turned-lawyer. One of the program's main characters, Meghan left the series in 2017 to prepare for royal life.
Being on the show from the start, Meghan appeared in seven seasons of Suits. After her departure from Suits, the show literally went on. It didn't end until 2019 after nine seasons.
She didn't see leaving acting as 'giving anything up'
When she and Harry sat down for their engagement interview with BBC, Meghan opened up about leaving acting behind. 
"I don't see it as giving anything up, I just see it as a change," she said. 
The Duchess of Sussex continued, elaborating further on how she felt bidding farewell to her acting career and more specifically Suits. 
"For me, once we hit the 100 episode marker I thought, 'You know what I have ticked this box,'" Meghan said. "And I feel really proud of the work I've done there and now it's time to, as you [Harry] said, work as a team with you."
Since joining the royal family and becoming the Duchess of Sussex, Meghan hasn't completely given up her acting career. After attending the 2019 premiere of Disney's The Lion King, Meghan lent her voice to Elephant, a Disneynature documentary. The film made its Disney+ debut on April 3, 2020. 
Meghan Markle's loves 'Center Stage'
The Duchess of Sussex is reportedly a big fan of Center Stage. Directed by Nicholas Hytner (The Crucible) and written by Carol Heikkinen (Empire Records) the movie is something of a cult classic. 
According to IMDb, Center Stage follows 12 teens during their time at the American Ballet Academy in New York City. They all dream of one day joining the prestigious American Ballet Company but have to overcome unique challenges to get there.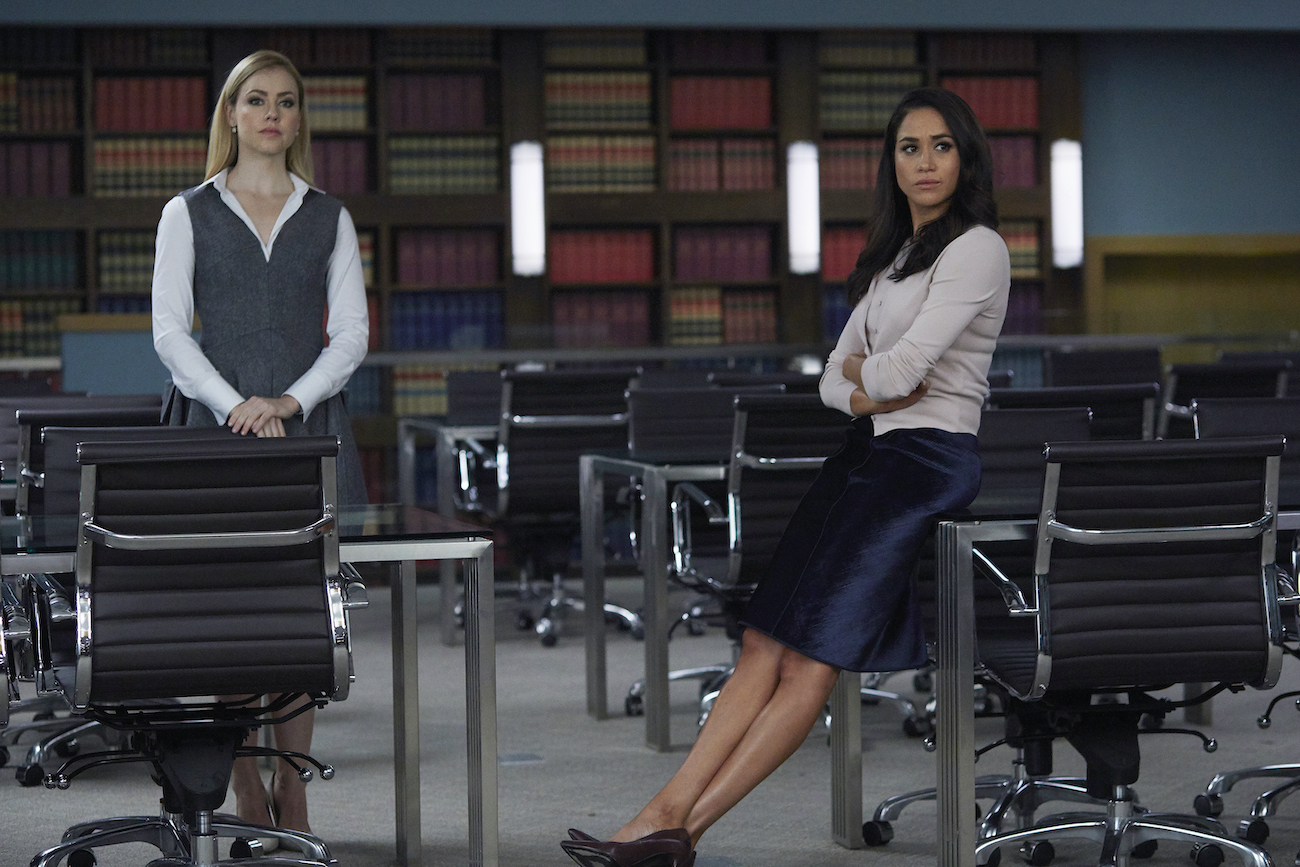 How is it public knowledge Meghan loves Center Stage? She starred in Suits with one of the movie's cast members, Amanda Schull.
Schull joined the series as Katrina Bennett and according to what she told Us Weekly in 2018, Meghan used to ask her about Center Stage. 
"A fun little tidbit with Meghan—she was a Center Stage fan," Schull said. "So she would ask me lots of questions about Center Stage, which is really sweet."
She's also a 'Bring It On' fan
According to Marie Claire, the Duchess of Sussex is fond of another 2000 movie, Bring It On. A cult classic starring Kirsten Dunst and Gabrielle Union, Meghan mentioned the cheerleading movie on her now-defunct blog, The Tig. 
As Meghan recalled on her site, she met Union while attending an event for New York Fashion Week. And she couldn't help but associate Union with her head cheerleader role.