Meghan Markle's First Car Was a Beat-Up Hand-Me-Down Truck
Members of the royal family all have upscale and pricey vehicles at their disposal. But in looking back at each member's life before they donned their royal designations, many of them spent much of their early lives driving not-so-impressive rides. Everyone remembers their first car, and those older model, often beat-up vehicles that may have represented a significant time in life. Meghan Markle's first vehicle was one such hand-me-down and fondly grounds her in remembering some of her young career struggles. It's a stark contrast to the high-profile vehicles she's spotted in today. In fact, it was a beat-up Ford Explorer.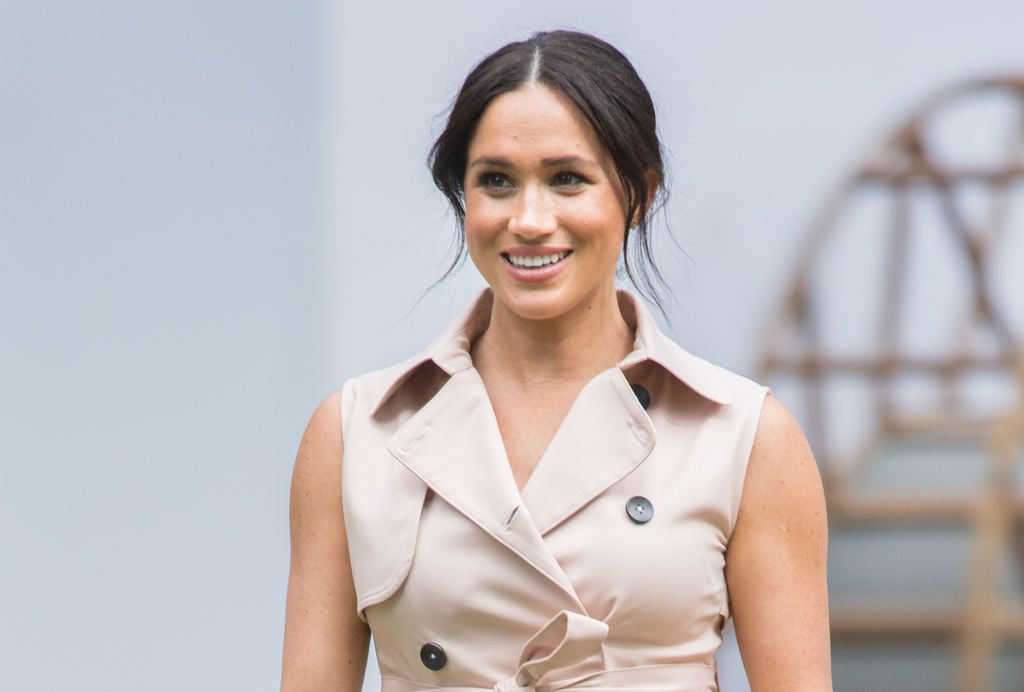 Some of the royal ladies' first cars
Princess Diana, at the young age of 19, was seen driving around town in her Austin Mini Metro L. She loved the car, and it soon became known as the princess' "courting car" since she had just started seeing Prince Charles. The Duchess of Cambridge, before marrying Prince William, was driving a blue Volkswagen Golf. Before her union with Prince Andrew, Sarah Ferguson first drove her beloved BMW 316. So, what was Meghan Markle's life like before her royal introduction and subsequent indoctrination?
What Meghan Markle was doing before Prince Harry
Before assuming the role of Duchess of Sussex, Meghan Markle was already carving out a career in the spotlight. She was blogging and campaigning for causes, in addition to acting. Her more recent projects included her role as Rachel Zane in the television drama, Suits. Before giving up her acting career for a life of royalty, Markle seemed to have a somewhat privileged upbringing. Born in 1981, Meghan Markle grew up in a prosperous area of L.A. She also was fortunate enough to attend a private school and began campaigning for gender equality when she was young. Her father was already linked to popular television, as the cinematographer for Married… With Children. Markle began her on-screen career with roles on shows like General Hospital, CSI, and Castle. Despite this kind of early success, she struggled to find her footing in Hollywood. And Markle's first car, at least according to her account, was far from upscale.
The beater, hand-me-down, that sounded like a 'steamboat engine'
Meghan Markle shared her struggles with finding work initially in Hollywood. As a side-hustle, she was a freelance calligrapher. Working enough to barely get by, but not enough for an upgrade to her vehicle, Markle spent much of her early career driving around in a beat-up Ford Explorer Sport. She refers to it fondly, in past interviews, as she shares the laundry list of problems with it. It would sound like a "steamboat engine" when it started. The "clicker wouldn't open the front doors," meaning Markle would often climb in through the trunk. Even the license plate was secured with a bungee cord. The Ford was riddled with issues, and the aspiring starlet wasn't yet in a financial position to afford repairs. She laughed in an interview about parking far out in the lots, before going in for acting auditions. She hoped no one would see her having to crawl her way to the driver's seat upon leaving.
Meghan Markle is not going to have to worry about climbing into her vehicle through the trunk anymore. In fact, she's having to adjust to a more chauffeured lifestyle, even getting dinged publicly for having closed her own car door. Like several of the other pivotal women who have married into the royal family, Markle has certainly experienced an upgrade to her lifestyle. She's been afforded an upgrade in modes of transportation, as well. It doesn't stop her, though, from fondly remembering her iconic beast of a first ride, much like the rest of us do.