Meghan Markle's First Job: Where to Eat Humphrey Yogart Today
Oprah Winfrey's interview with Prince Harry and Meghan Markle had a lot of revelations. One of the less harrowing ones was that Markle's teenage job was at a restaurant called Humphrey Yogart. San Fernando Valley natives enjoyed the shout out to a tasty local treat. Thanks to Markle telling the world about it, now we can describe the joys of blended frozen yogurt to the world.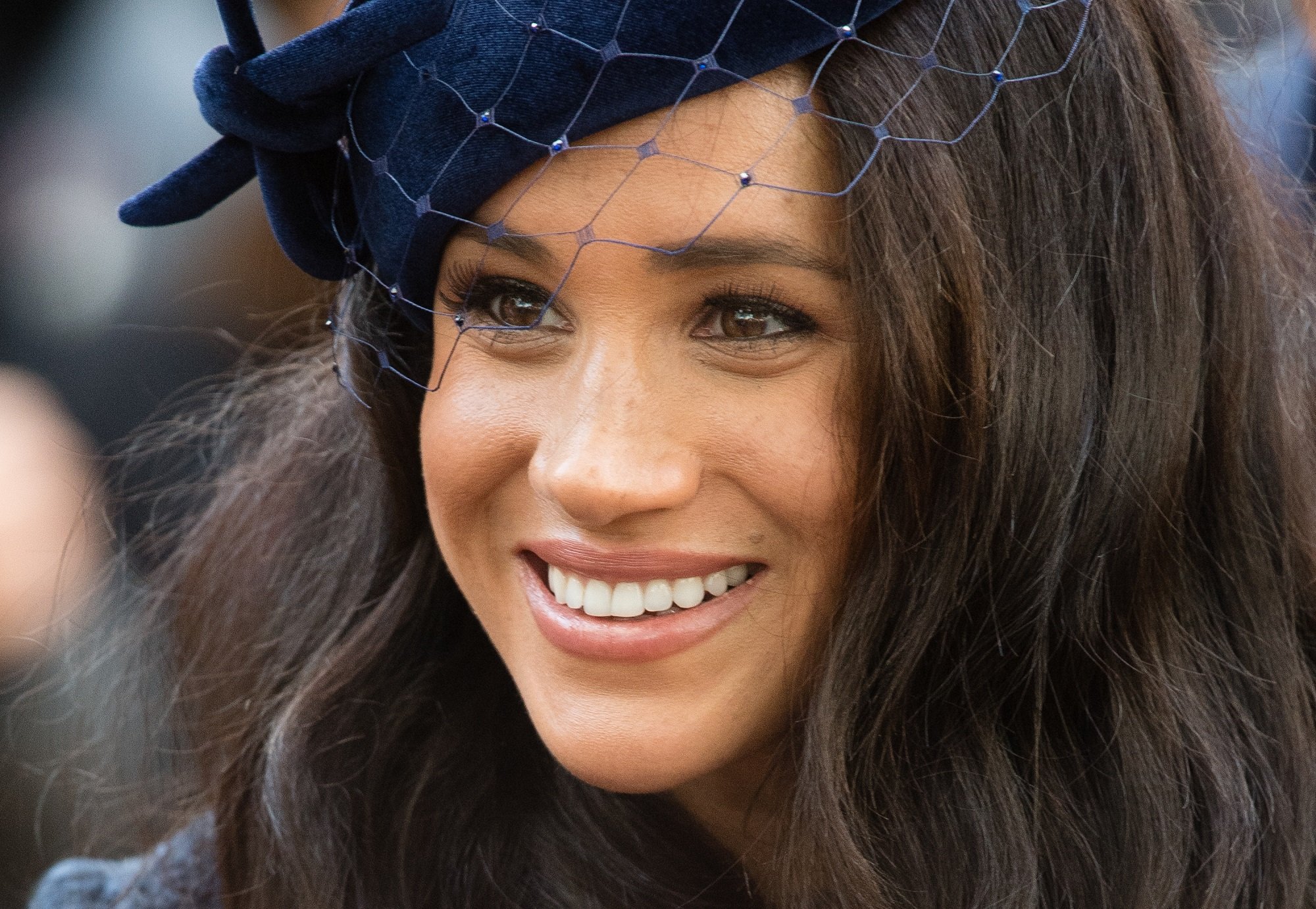 What did Meghan Markle do for work?
Before she was Duchess of Sussex, before she was an actor, Markle said she worked at Humphrey Yogart in Sherman Oaks when she was 13. The Sherman Oaks shop was in a shopping plaza next to a Blockbuster Video.
That means it would have been Markle's job to take orders, mix toppings with frozen yogurt. Humphrey Yogart offered chocolate, sweet vanilla or tart vanilla and soy yogurt. You would modify the flavors with mix-ins. For example, you could create strawberry yogurt by mixing berries with either vanilla, or coffee flavor by mixing espresso.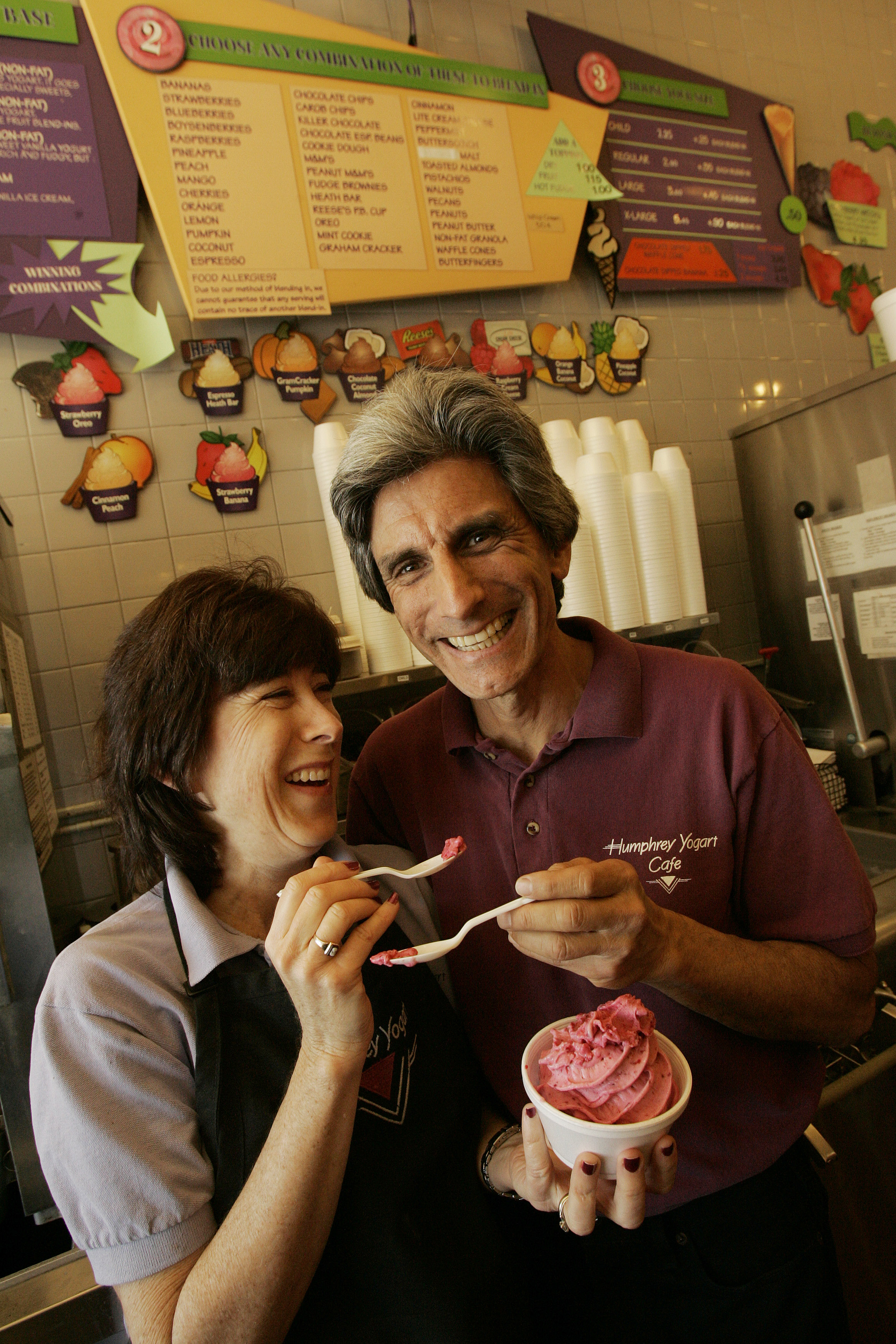 RELATED: Which Members of the Royal Family Did Meghan Markle Reveal Were 'Concerned' About How Dark Archie Would Be?
Other mix-ins included various nuts, sweets and fruits. A server like Markle would put yogurt and mix-ins in a styrofoam bowl, then hold the bowl up to a spinning grinder. The result was a soft, blended frozen yogurt custom made to your tastes.
The history of Humphrey Yogart
According to Humphrey Yogart's website, Maria and Raphael baker opened Humphrey Yogart in 1984. McDonald's field consultant Paula Armour bought it from them in 1986. Armour's husband, a former customer named Jim Sheftel, joined her in the business in 1987. It was sort of a fix-up. Sheftel was a friend of the shopping center landlord.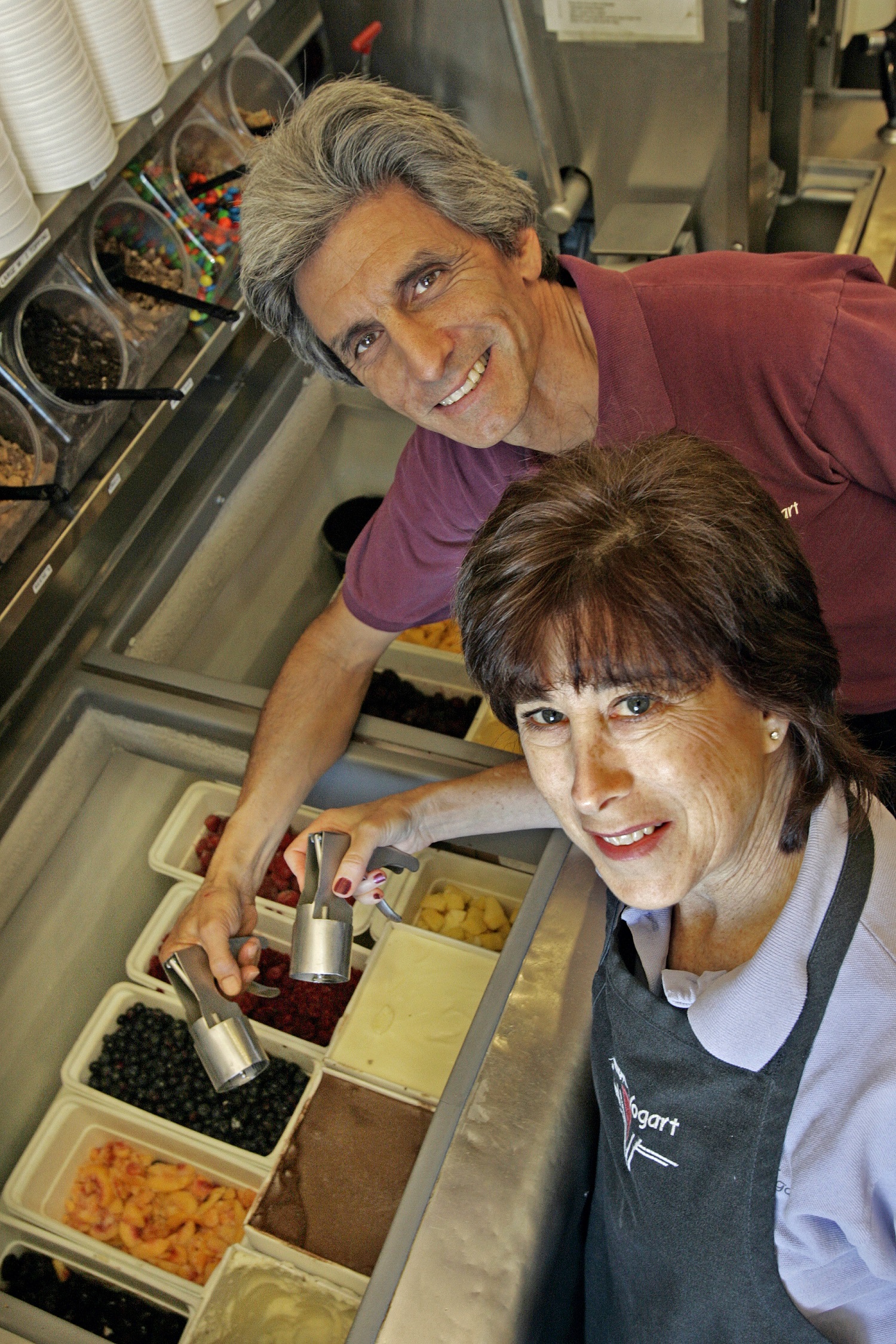 RELATED: Meghan Markle on the Moment She Knew She Could No Longer Be a Royal: 'I Didn't Want to Be Alive'
The name is a pun on actor Humphrey Bogart, and the shop also serves coffee drinks and smoothies. It was Sheftel's idea to add prepackaged healthy snacks and sandwiches. The Sheftels opened four more locations, including Hollywood and Brentwood, in the '90s. They sold those stores when they started their family and the original Sherman Oaks location remains the only one still standing, but even that has changed. 
Humphrey Yogart today
The Sheftels still own Humphrey Yogart. However, the economic crisis of 2008 left its mark. Humphrey Yogart outlasted the Blockbuster, but closed the standalone shop in 2016, according to Los Angeles Eater. Fortunately, yogart junkies only had to wait a few months to get their Humphrey fix.
Later that year, Humphrey Yogart re-opened inside of the Gelson's grocery store in that shopping center at 4520 Van Nuys Blvd. The Sheftels can thank Markle for some extra publicity. Many locals who saw the original store close learned via Markle's interview that it was, in fact, still open in a new location.
RELATED: Meghan Markle Compares Herself to Ariel in 'The Little Mermaid': 'She Has to Lose Her Voice'
The store dropped the sandwiches, snacks and basically anything that's not dessert. Now, they focus on the blended yogurts and smoothies, ice cream and shakes. Perhaps the next Meghan Markle is working there today. 
Source: Humphrey Yogart, Eater Los Angeles