Meghan Markle's Former Friend Claims Duchess Is 'Manipulating'
One of Meghan Markle's former friends is on the attack… again. TV presenter Lizzie Cundy claims that the duchess has become "manipulating" since she married Prince Harry. It's not the first time that Cundy has criticized Markle.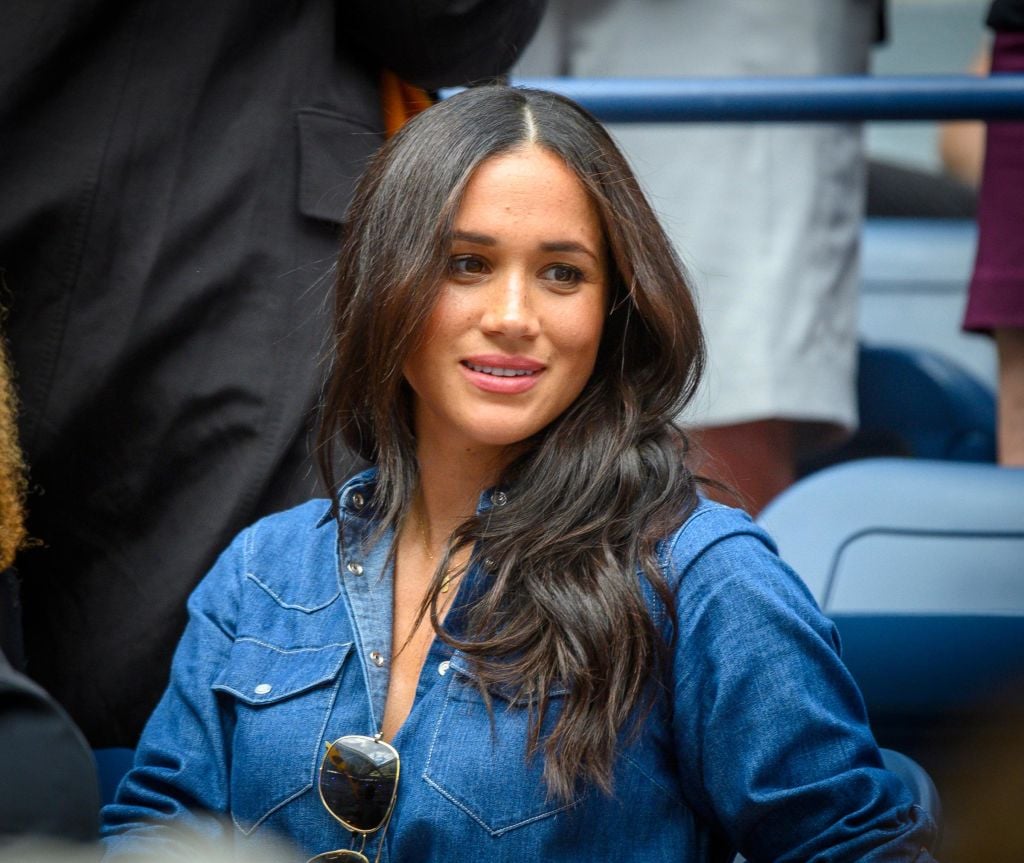 Cundy claims that Markle changed
Cundy knew Markle before she met Prince Harry, so she has a small bit of history with the now-duchess. During an interview that aired on 60 Minutes Australia, Cundy noted that she and Markle were once friends but she has "seen a different side to her" since she married Harry.
She explained, "I didn't even know she was famous when I met her. I thought she was great fun. She was very friendly, wanting to please everyone doing selfies and photographs — she wanted a giggle. She liked a drink."
Markle, she said, was "looking for a guy," explaining, "She said she wanted a boyfriend, she wanted a celebrity boyfriend and never in my wildest dreams did I think she would end up marrying Prince Harry."
She continued: "I think Meghan changed to a girl that maybe was more manipulating in doing what Meghan wants to do. I saw a different side."
When accused of being a "jilted friend," Cundy didn't agree, saying, "I wanted her to be the next Princess Diana, I think she still can be. But Princess Diana was about everyone else and it appears that Meghan is about Meghan a lot of the time."
Did Markle ghost Cundy?
Markle's former friend has claimed in the past that she was ghosted by the now-duchess after she met Prince Harry.
Cundy shared that she first met Markle when she was seated next to her at a charity dinner in 2013. They were both single at the time and Markle asked Cundy if she knew any famous British men.
Cundy shared with the Daily Mail: "We were having a chat and then she said: 'Do you know any famous guys? I'm single and I really love English men."
She responded, "So I said: 'We'll go out and find you someone.'"
Markle and Cundy kept in touch and then the actress started dating Harry. Cundy texted her, "I heard about Harry," and received a brief response, "Yeah, I know. We'll try and hook up."
Cundy never heard from Markle again, as she explained, "I was literally ghosted by her."
Markle hailed 'top social riser' by Tatler
Tatler magazine has named Markle as Britain's top social riser. The magazine noted: "Not quite a rags to riches tale (she was privately educated and her scapegrace father won an Emmy for lighting direction) but the Ralph & Russo-clad beacon of change has found a role that suits her to perfection: a tungsten toughie to drag the Royal Family into the 21st century."
One of her biggest critics, Piers Morgan, who has claimed Markle ghosted him, had a field day over the magazine's honor for the duchess. The Good Morning Britain co-host noted, "I just think we should take it at face value. She's worked very hard for that honor and I congratulate her." He added, "Well done Meghan. Great social climbing. The climbing littered with the carcasses of those who once knew you, littered around."