Meghan Markle's Friend Claims Duchess Called Lack of Royal Family Support in Preventing Media Bullying 'Infuriating'
Prince Harry and Meghan, Duchess of Sussex faced so much media scrutiny over the years that things finally reached a breaking point for them. Realizing the toll that their life in the spotlight was having on their mental health and amid worries about their general safety, the Sussexes made the drastic decision to leave the royal family. One of Meghan's friends is giving an inside look at how the couple had to "take a stand" for themselves.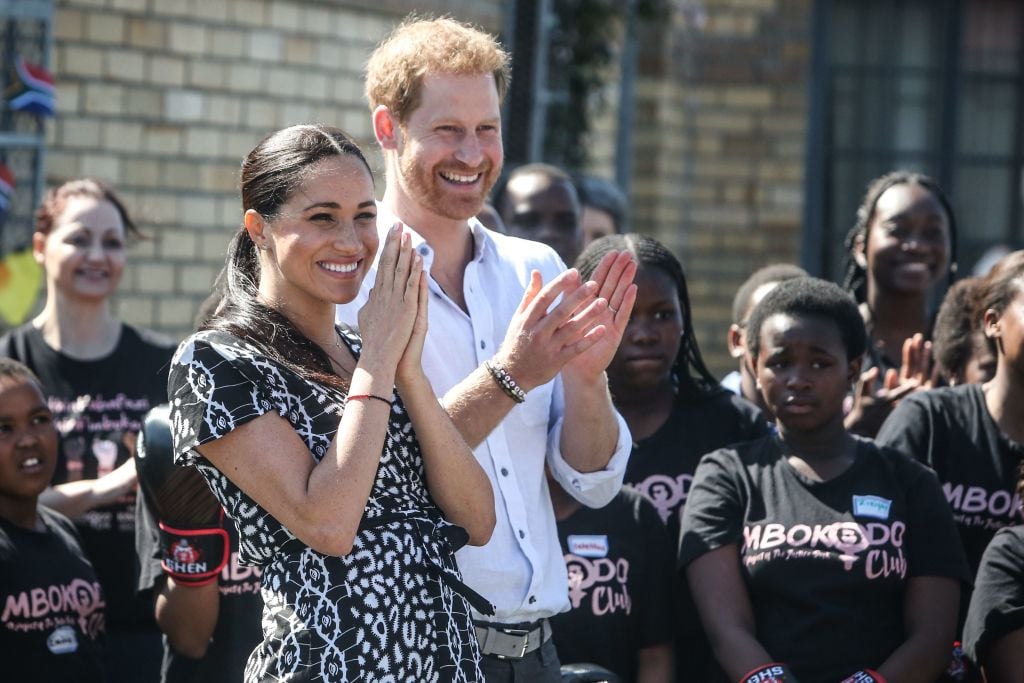 Prince Harry and Meghan felt they had no other option to leave
Prince Harry and Meghan decided they had to make a move since nothing was changing with the media and their negative coverage. Prince Harry addressed the reason for their decision during a speech after the queen had finalized the details of their exit.
"The decision that I have made for my wife and I to step back is not one I made lightly. It was so many months of talks after so many years of challenges. And I know I haven't always gotten it right, but as far as this goes, there really was no other option," he explained at a January dinner for supporters of Sentebale.
Prince Harry and Meghan boycotted the UK tabloids
After their official exit from their royal duties, the Sussexes moved to Canada first and then Los Angeles. Shortly thereafter, the couple sent letters to four UK tabloids to alert them about a new media policy. According to their letter, they are now following a "no corroboration and zero engagement" policy.
"This policy is not about avoiding criticism," they explained in the letter. "It's not about shutting down public conversation or censoring accurate reporting. Media have every right to report on and indeed have an opinion on The Duke and Duchess of Sussex, good or bad. But it can't be based on a lie."
Meghan's friend shares details about the Sussexes' struggle
It's well known that the Sussexes faced a lot of scrutiny and were the subjects of a lot of negativity and gossip from the press. One of Meghan's friends shared with the Daily Mail how the couple attempted to take steps against the media but got nowhere with the royal family.
Meghan's friend shared how Prince Harry had spoken with Prince Charles and Queen Elizabeth "constantly" about the way the press bullied Meghan, but they "wouldn't do anything to change the protocol."
"[Meghan] said it was infuriating that Harry's very real and valid concerns fell on deaf ears," her friend shared. "Meghan said they made it seem like this is the way it is, deal with it. Harry had been dealing with it far too long. She said he wasn't going to let this destroy her life and their marriage."
The insider shared how the media contributed to the Sussexes' decision
When Prince Harry and Meghan first announced their plans to step back from their royal duties, it was surprising to many, but when Harry shared how they didn't have any other options, it gave more insight into just how much the media had harassed them.
"Meghan said when she was living in England, she was being bullied by the media non-stop and Harry knew he had to do something dramatic to protect her and the family," her friend explained. "She said she was being treated unfairly and picked on for everything she did including rubbing her belly too much when she was pregnant."
"She said there was no way she was going to go through motherhood being criticized for every little thing she did," her friend added. "She said she told Harry that it was only going to get worse, It was a no win situation and the only solution was to take control of their own lives."
"Meghan said Harry needed to take a stand for her, their son and his mother," the source explained. "Meghan said Harry made it crystal clear that they could not function in good faith under the current system… and that if it wasn't revised and updated to their liking, they would have no other choice than to break from the royal family."
When the family didn't respond as they hoped, the source shared, "they had to take the issue into their own hands," adding, "This was about protecting the family and doing right by Princess Diana."