Meghan Markle's Friend Priyanka Chopra Jonas Seen Not Clapping and Ignoring Prince William and Kate Middleton at Event
It appears that Priyanka Chopra Jonas has not forgotten what her friend Meghan Markle alleged about her time in the royal family, and that may be why the 'Baywatch' star did not to clap for the Cambridge's at a recent event.
Prince William and Catherine, Duchess of Cambridge attended the Women's Final at Wimbledon on Saturday, July 10. Priyanka Chopra Jonas, who is a known friend of Meghan, Duchess of Sussex, was also at the event and when the crowd clapped for the royal couple as they arrived, Chopra Jonas did not. Many fans noticed that the actor looked to be ignoring the Cambridges altogether despite sitting near each other.
Here's more on Chopra Jonas not acknowledging Will and Kate and what the reaction was to that on social media.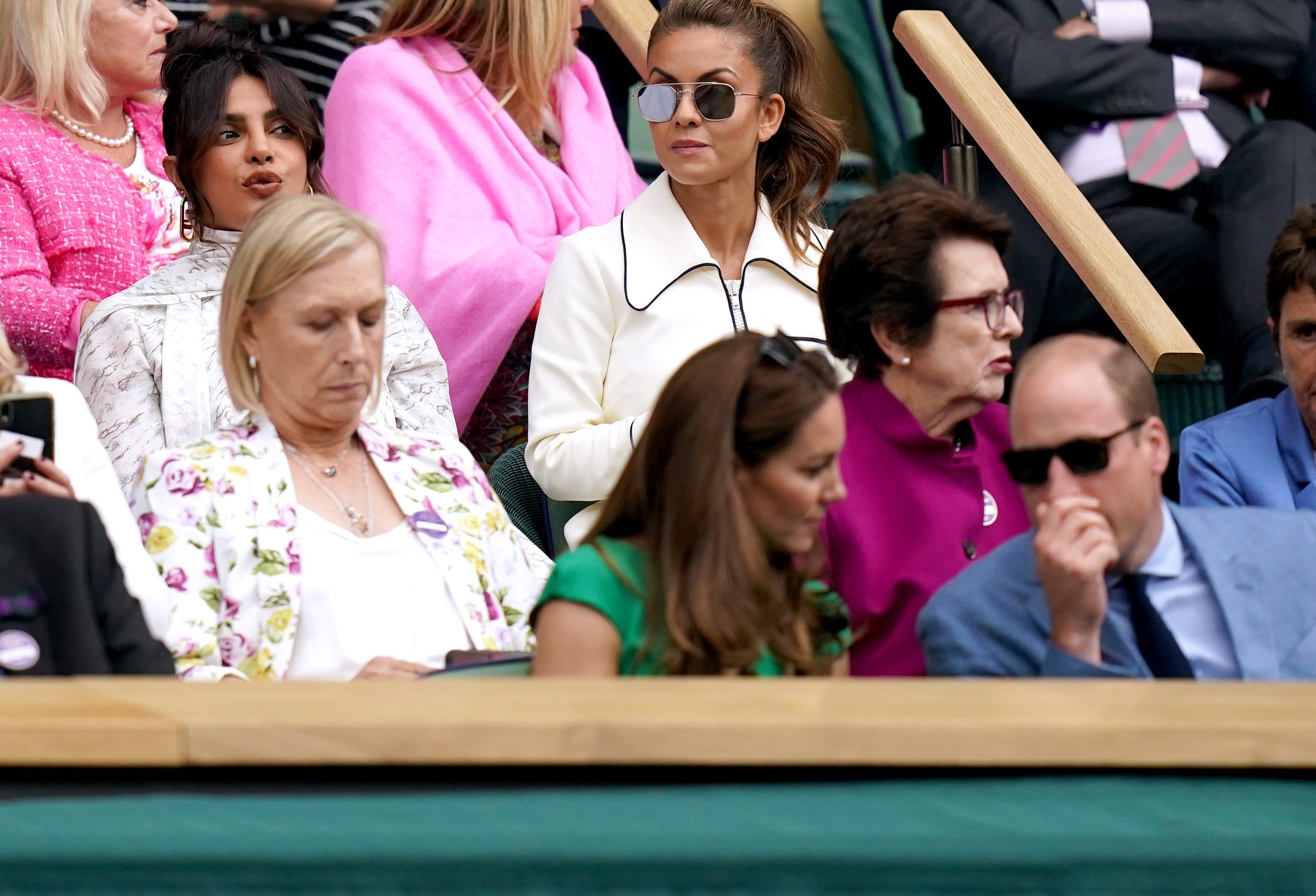 Chopra Jonas attended the event Meghan had with Kate for a couple of years
Before Meghan and Prince Harry stepped down from their royal duties and moved to California, the Duchess of Sussex had attended the tennis tournament with her sister-in-law in 2018 and 2019. In the latter year, reports of a rift began swirling. The duchesses put on a united front though.
After traveling to Wimbledon separately, they walked to the royal box together and sat next to each other. They were then joined by Kate's sister, Pippa, and seen chatting and laughing throughout the day.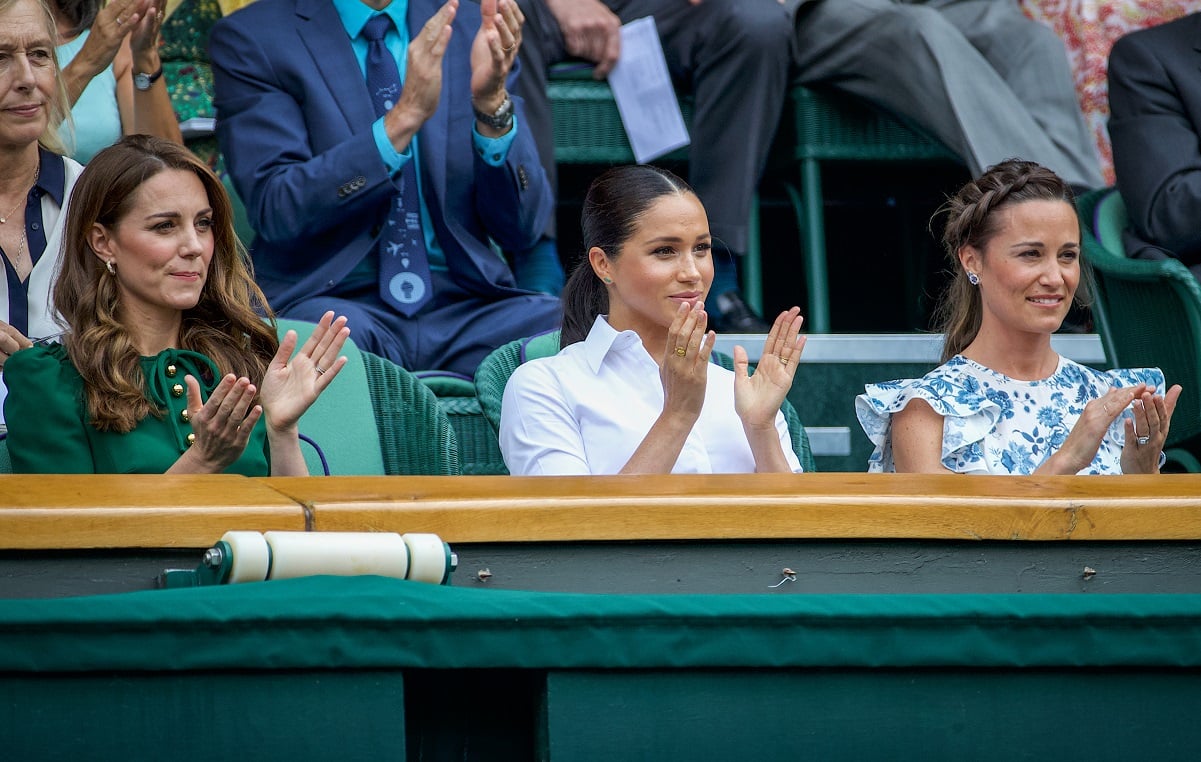 Chopra Jonas did not clap and ignored the Duke and Duchess of Cambridge
Fast-forward to 2021 and Meghan was not present for the event, however, her close friend was. Therefore, it didn't go unnoticed that when the Duke and Duchess of Cambridge arrived and took their seats, most of the crowd gave them a warm applause but not Chopra Jonas.
While many cheered and clapped the Quantico alum, who was sitting two rows back from the pair, chose to adjust her scarf rather than put her hands together. Not only that, but a number of fans pointed out that she seemingly ignored them and did not even look at or acknowledge Will and Kate. According to photos obtained by the Daily Mail, Chopra Jonas appeared to turn away from the royals again when she crossed paths with them on the Center Court balcony.
If Nick Jonas's wife did intentionally snub the Cambridges, it shouldn't come as too much of a surprise given her friendship with the Duchess of Sussex and Meghan's reportedly fractured relationship with William and Kate following Megxit and her and Harry's bombshell interview with Oprah Winfrey.
How fans reacted to the scene
After claims that Chopra Jonas purposely snubbed the future king and his bride, a number of the Baywatch star's fans took to social media to defend that decision.
"She totally ignored them. I would do the same if my friend was mistreated," one person tweeted (per Express.) While another chimed in: "I would ignore them as well."
The publication noted that other social media users didn't think too much of what happened and pointed out that Chopra Jonas wasn't the only one not clapping.
"Martina Navratilova didn't bother clapping either. There's a good few who didn't considering Kate is the patron at Wimbledon, those professional legends in the box didn't bother clapping," a Twitter user wrote.
Another said: "There was quite a few that didn't applaud by the looks of it!!" A third person added: "A lot of people are NOT clapping. Why only see Priyanka?"