Meghan Markle's Hollywood Agent Reportedly Has His Hands Full With Offers for the Duchess of Sussex
Meghan Markle is reportedly returning to Hollywood in a big way. The former Suits star and her husband, Prince Harry, are finding ways to be financially independent once their exit from the royal family becomes official at the end of March. Restarting her acting career could be the couple's ticket to financial independence, and her Hollywood agent, Nick Collins, already has a slew of offers lined up for Meghan, Duchess of Sussex.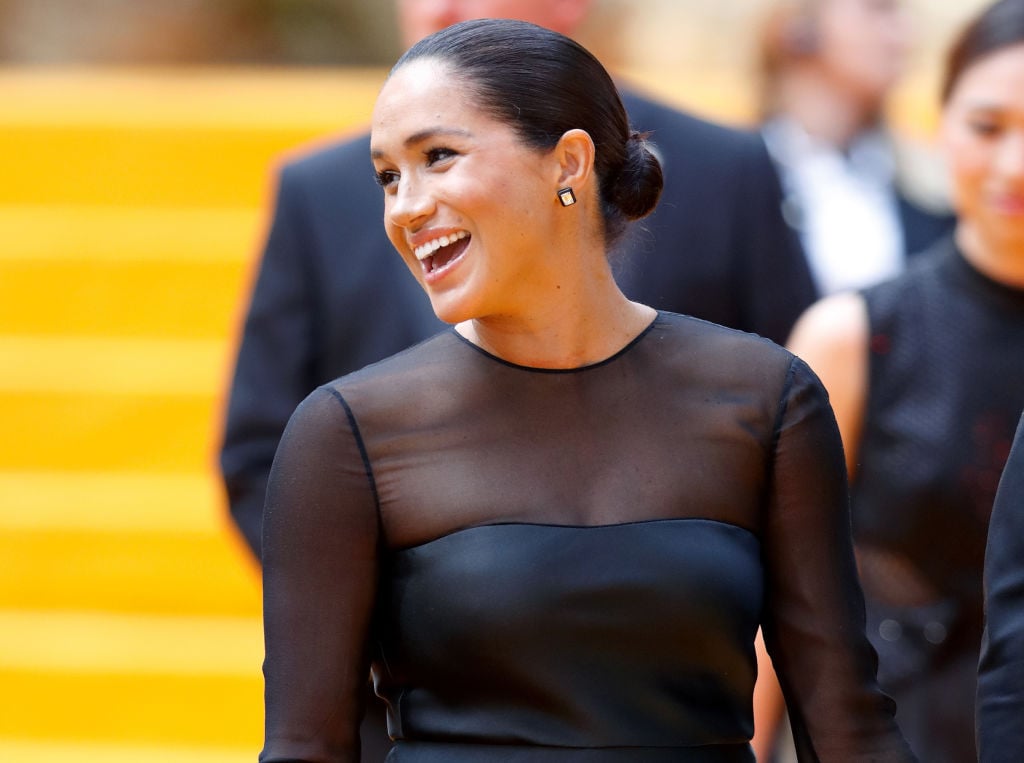 Will Meghan get back into acting?
As part of their plan to leave the monarchy, Meghan and Harry will no longer accept money from the public starting on March 31. There are a number of ways the Sussexes could earn money and returning to Hollywood is definitely one of them.
Meghan Markle has already taken steps to revive her acting career. Shortly after announcing her exit from the royal family, Meghan reportedly inked a deal with Disney for some voice-over work.
The deal happened months after Prince Harry met Disney boss, Bob Iger, at the premiere of The Lion King in London. Sources claim that Harry asked Iger if they had any work for Meghan, though nothing official has been confirmed.
"Meghan needs Disney more than Disney needs Meghan. She's a controversial figure," a source with Disney stated.
All of the money Meghan earned from Disney is reportedly being donated to a charity of her choosing. Although the voice-over role is nothing major, sources claim that Meghan is looking to restart her career in a big way.
Meghan Markle's agent already has his hands full
With Meghan Markle exploring her options in Hollywood, her agent has reportedly been fielding a slew of offers from studios. According to Daily Mail, an insider claims that Collins, who works for Gersh Agency, has been very busy getting Meghan the best deal possible.
"He's actively seeking such a movie for her. He's saying she is available and open to the best offers," the source shared. "Meghan is planning a series of meetings in Hollywood."
It is unclear what kind of role Meghan Markle is looking to land, but it definitely sounds like she has plenty of options at the moment.
Prior to marrying Prince Harry, Meghan played an important part in the popular legal drama, Suits. She had a promising career ahead of her when she started dating Harry, though Suits was by far her biggest role.
Unfortunately, Meghan was forced to give up acting once things got serious with Harry. She left Suits after season 7 and tied the knot with Harry in the spring of 2018.
Will the Duchess of Sussex find success in Hollywood?
There is no denying that Meghan was a good actress before she retired to marry Harry, but a lot has changed since she became a member of the royal family. Meghan was never a household name during her acting career, but now people around the world know her as the Duchess of Sussex.
Meghan's popularity as a royal is probably her biggest hurdle to overcome as an actress. Fans will likely always see her as a royal no matter what character she is playing, which is why one source claims that Meghan is not trying to land a lead part in a project.
"She knows she can't carry a film as an actress. People won't be able to get past the fact she's Meghan Markle. But she's determined to act again, and she thinks a big, ensemble film is the way to go… something that pays big, but which doesn't put her front and center," the source explained.
There is no telling what kind of part Meghan will land first, but it will definitely be interesting to see what kind of projects she takes on.
Collins has not commented on the reports surrounding his client's offers. Collins has been Meghan's rep since her days on Suits. She is also represented by a PR firm in Hollywood called Ken Sunshine.
Helen Mirren praises Meghan Markle's decision to leave the royals
Prince Harry and Meghan got a lot of negative backlash for their decision to step down as active members of the royal family. But in recent weeks, several celebrities in Hollywood have praised the couple's decision to venture out on their own.
This includes Helen Mirren, who recently said that she "applauds" the Sussexes for doing what is right for their family.
"I think their instincts are absolutely right, and I applaud them for it. Hugely actually," Mirren shared. "Meghan Markle was a fantastic addition to the royal family – charming, did everything right, was gracious, was sweet-natured, and seemed to be … Wow! What a lovely addition."
Other celebrities that have come out in support of Harry and Meghan include Margot Robbie and Oprah Winfrey.
Harry and Meghan announced their decision to leave the monarchy at the beginning of January. Aside from seeking financial independence, the two are establishing a home in North America, though an exact destination has yet to be revealed.
If Meghan Markle is truly looking to restart her Hollywood career, then it seems very plausible that the pair will end up in Los Angeles.