Meghan Markle's Marriage Shockingly Mirrors Princess Diana's in These 4 Ways
Meghan Markle and Princess Diana are royal women of two different generations. However, their marriages had quite a few surprising things in common.
When Princess Diana married Prince Charles in 1981, Meghan, Duchess of Sussex was not even born yet. However, Meghan would later go on to marry Diana's second son, Prince Harry. Despite being women of two different generations, Meghan's and Diana's royal marriages had quite a few surprising things in common.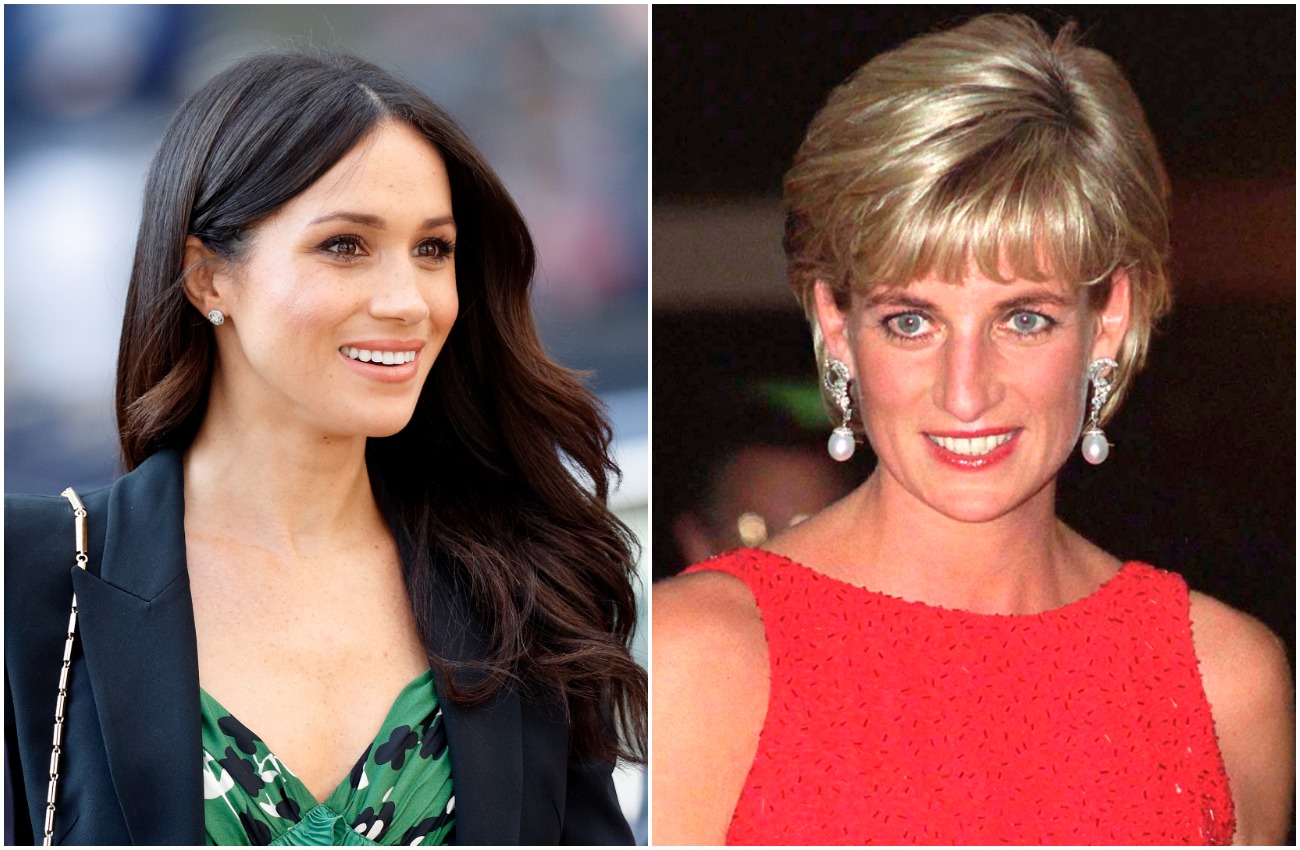 Meghan Markle and Princess Diana had divorced parents
Before getting married themselves, Meghan and Diana were exposed to marriages that did not work out. Both royal ladies had parents that were divorced.
Meghan's parents, Doria Ragland and Thomas Markle Sr., divorced when Meghan was in elementary school. As she grew up, she was able to spend a lot of time with both parents, though in recent years, her relationship with her father has been strained.
Meanwhile, Diana's parents, John Spencer and Frances Roche, divorced when Diana was around 8 years old. Her parents were involved in a bitter custody battle, and her father eventually won custody of Diana and her siblings. However, Diana did not get along with her stepmother and had an unstable childhood.
Meghan and Diana both got married after dating their royal spouses for a short time
Neither Meghan nor Diana dated their royal spouse for a long time before tying the knot.
Meghan met Prince Harry in 2016 and got married a year and a half later in 2018. However, she had been married before to film producer Trevor Engelson, whom she dated for about seven years before getting married in 2011. Meghan and Engelson divorced in 2013.
Diana first met Charles in 1977, though he was dating her older sister at the time. Diana and Charles did not become interested in each other until 1980, at which point they had a quick courtship before getting married in 1981.
Meghan and Diana each welcomed a child soon after the wedding
Both Meghan and Diana did not wait long after their wedding to become a mother.
Meghan and Harry's first child, Archie, was born in 2019—less than a year after their wedding. The couple has since tried to conceive another child, though they revealed that they went through a miscarriage in July 2020.
Meanwhile, Diana also gave birth to Prince William about 11 months after her 1981 wedding. Diana and Charles' second son, Harry, was born in 1984.
Meghan and Diana have both been accused of overshadowing their spouses
Both Meghan and Diana attracted a lot of press attention after their wedding, and this has led them to be accused to overshadowing their royal spouses.
Royal biographer Angela Levin wrote in an op-ed for the Telegraph that Harry "seems to accept being second to Meghan," especially after the two of them stepped down from being senior royals in early 2020. They have since moved to Meghan's home state of California and dipped their toes into Hollywood, where Meghan used to work.
While Harry does not seem to have a problem with letting Meghan take the spotlight, Prince Charles was known to be peeved about Diana's fame. After her royal wedding, Diana became one of the most photographed people in the world, and Charles reportedly was "jealous" of her popularity.