Meghan Markle's 'Megxit' Scandal Proves This Terrible Rumor About Her
Meghan Markle was plagued with rumors of her character and they're being proven correct with her latest scandal.
Meghan, Duchess of Sussex is certainly no stranger to criticism these days. She has come under fire for so many things ever since joining the royal family and has taken the heat from members of the public as well as the news media.
Things got so bad recently that Meghan did an interview in which she stated that royal life has not been treating her as fairly as she thought it would. Prince Harry has stood by his wife in her defense, even issuing a statement in which he expressed concern for her safety.
Rumors have been swirling about Meghan for several years now, and all of the stress is certainly taking a toll on the Duchess of Sussex. Fans were surprised when she and Prince Harry announced that they would be taking a six-week break from royal duties, however, everyone was all set to see the couple return to their normal schedule as soon as that time was up.
Everyone was even more shocked when the Duke and Duchess of Sussex made the unexpected announcement that they would be stepping back as senior royals. So, does Meghan's 'Megxit' scandal prove this terrible rumor about her?
The pressure of being royal
Marrying into the royal family sounds like a fairy tale for anyone. After all, who wouldn't want to fall in love with a handsome prince, move into a palace, and live happily ever after? This isn't what actually happened with Meghan, who quickly learned that royal life wasn't all glitz and glamour.
She suddenly found herself with virtually no privacy and was living life in the spotlight like never before. News about her and Prince Harry was constantly dominating the headlines, and it is pretty safe to say that things were getting out of hand. And there was a heavy bias against her.
It was originally thought that Meghan was going to modernize the royal family and make things better than they already were. But she soon discovered that being a duchess comes with extreme pressure and a lot of stress.
Meghan Markle and Prince Harry separate themselves from the rest of the royals
Despite the fact that everyone around the world knew that Meghan and Prince Harry weren't happy with royal life, it still came as a huge surprise when they announced that they would be departing from the royal family. According to Fox News, the departure — now dubbed 'Megxit' — came at a time when Meghan and Prince Harry were desperate to escape the watchful eyes of the media and other critical commentators.
From the very beginning of their relationship, the Duke and Duchess of Sussex have been dealing with one scandal after another. Meghan was attacked in the media for her parenting skills when Baby Archie was born, and she took a great amount of backlash regarding her family drama as well.
Things took a downward spiral in recent months when the royal couple was criticized for using taxpayer funds to renovate their lavish new home, and they were intensely criticized for their excessive use of private jets this past summer. 
What does Meghan Markle's 'Megxit' scandal prove about her?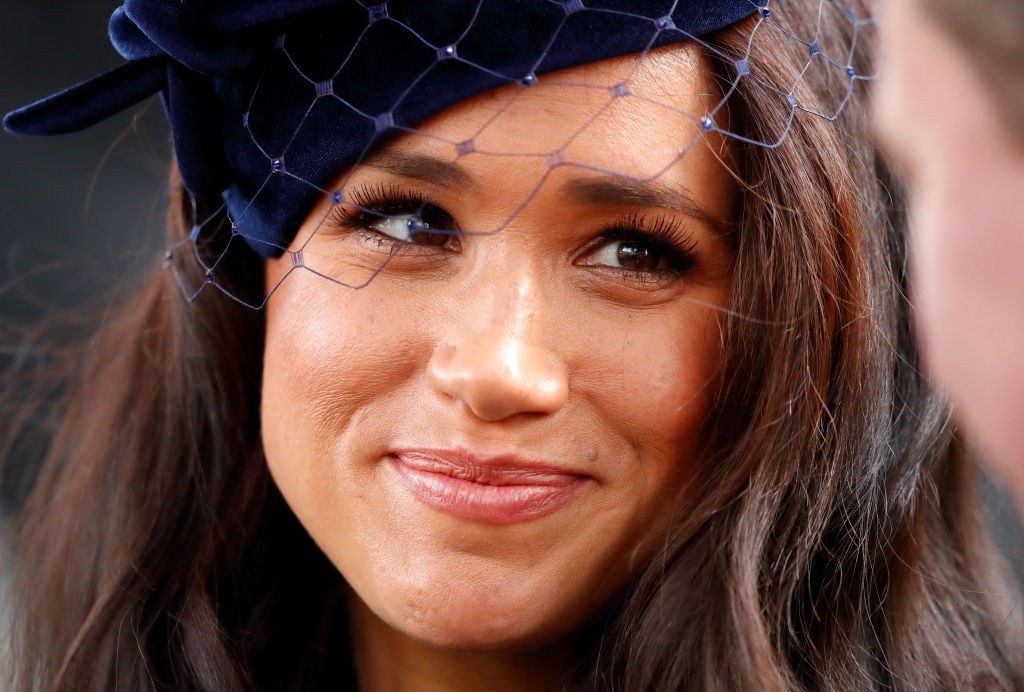 So, now that Meghan and Prince Harry have officially resigned as senior royals, what are so many people concentrating on? Well, according to MarketWatch, it has long been thought that Meghan felt being a royal would elevate her status as a celebrity. Many have accused the duchess of wanting to be a celebrity first and a royal second.
The Duchess of Sussex has been accused of not really doing what is best for the members of the public but instead considering herself as a celebrity first and a royal second. According to a royal commentator, Meghan didn't realize that being a royal is "non-glamorous" and that she would basically be a "civil servant" who wore a "tiara."
Apparently, things didn't go as Meghan had hoped they would, and the 'Megxit' scandal is solid proof of this.