Meghan Markle's Most Surprising 'The Tig' Posts From Her Girl Crush to What She Wrote About Kate Middleton Before Meeting Harry
Once upon a time, before she met Prince Harry, Meghan Markle was a working actor on the legal drama Suits. She also ran a lifestyle blog called The Tig. It was a passion project that she shut down in 2017 before marrying the royal. In her final post she told her devoted fans: "After close to three beautiful years on this adventure with you, it's time to say goodbye to The Tig… Keep finding those Tig moments of discovery, keep laughing and taking risks, and keep being the change you wish to see in the world. Above all, don't ever forget your worth — as I've told you time and time again: you, my sweet friend, you are enough."
Now, we're looking back at a few of the Duchess of Sussex's most surprising posts from having a crush on a queen to what she wrote about her future sister-in-law before she even met Prince Harry.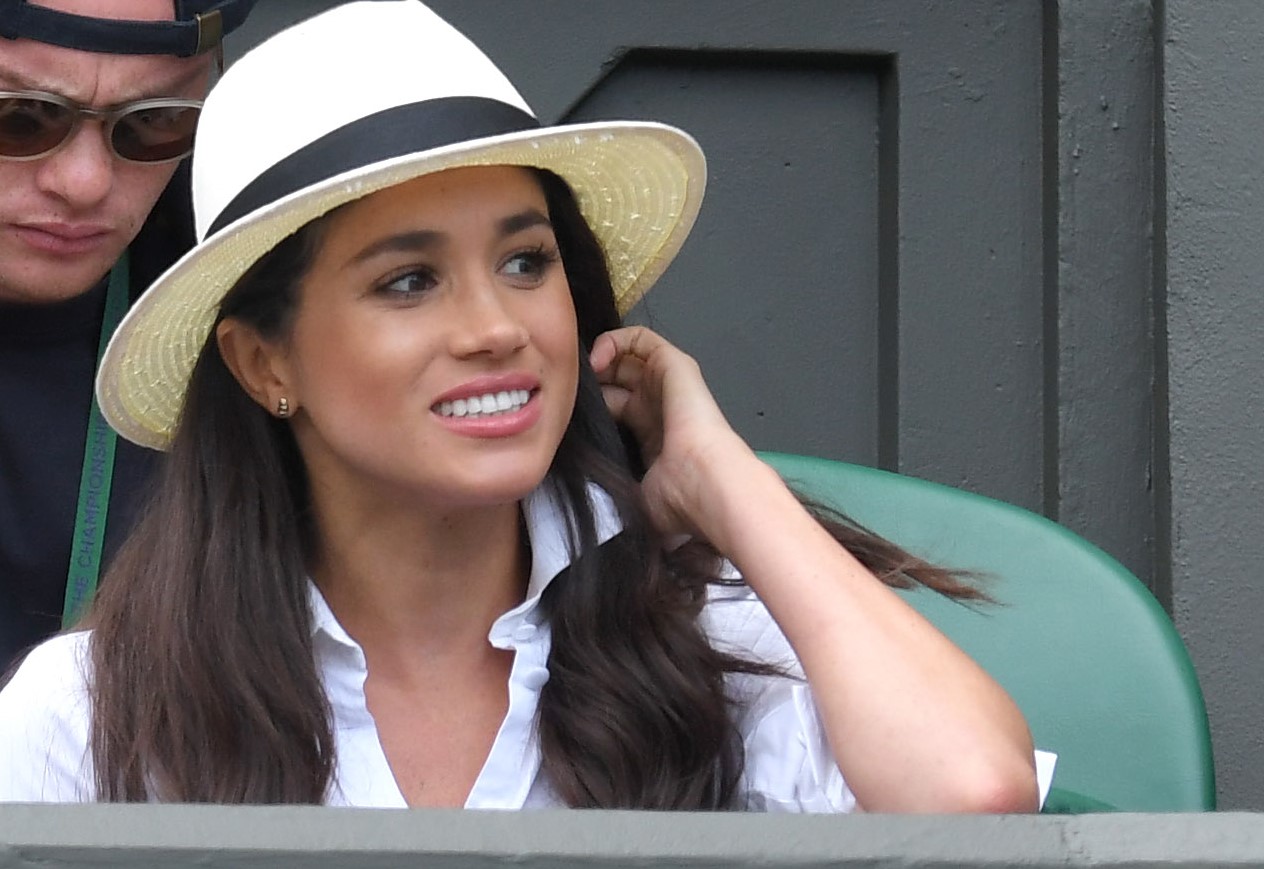 Meghan revealed she had a girl crush on a queen
No, not that queen! Meghan revealed that she had a girl crush on an actor who played a queen on TV.
The Sun noted that before she became a royal herself, Meghan interviewed Elizabeth Hurley when she played Queen Helena on The Royals.
"I can't begin to tell you about my girl crush on Elizabeth Hurley," Meghan said in a 2015 post. "Well… yes, I can, and I really really want to. So indulge me for a moment. Maybe it started with that Versace safety pin dress, as it did for the rest of the world. Perhaps it was her inherent class and grace, or the dresses in the '90s with the high slit, low neck and oh-so virtuous teeny diamond cross around her neck. I wish I could lie and tell you that my 17-year-old self didn't try to replicate this look for high school prom, but my, oh my, would the photos prove me wrong. I have always loved everything about Liz Hurley."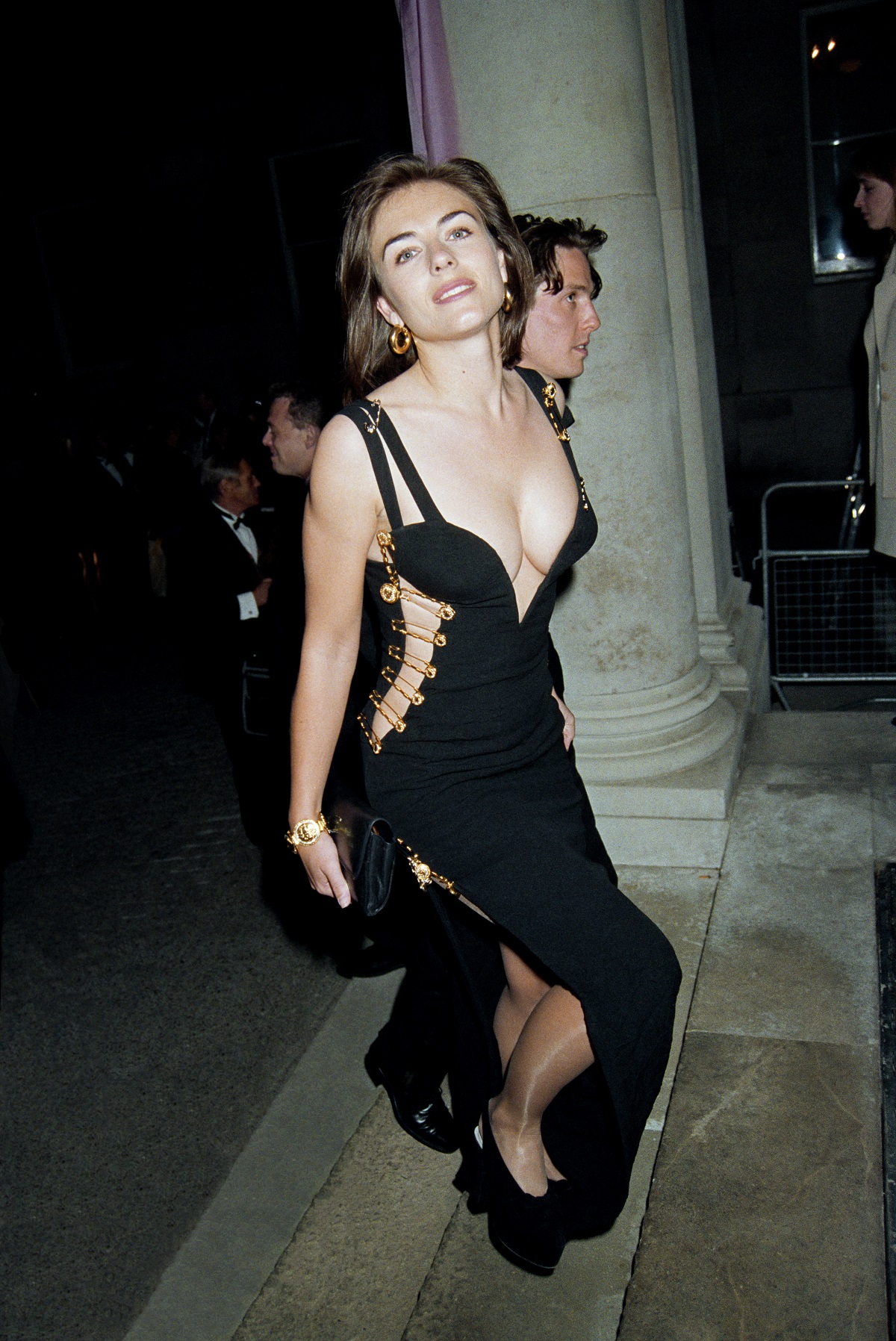 The now-Duchess of Sussex blogged about Kate before she was her sister-in-law
The Duke of Sussex's wife also blogged about Prince William's wife and her future sister-in-law Kate Middleton in 2014.
"Little girls dream of being princesses. I, for one, was all about She-Ra, Princess of Power," Meghan wrote (per Hello!). "For those of you unfamiliar with the '80s cartoon reference, She-Ra is the twin sister of He-Man, and a sword-wielding royal rebel known for her strength. We're definitely not talking about Cinderella here. Grown women seem to retain this childhood fantasy. Just look at the pomp and circumstance surrounding the royal wedding and endless conversation about Princess Kate."
Meghan's New Year's resolution was always to stop cursing among other things
Another post found in the archives of the duchess's now-defunct blog was about what her New Year's resolution would be for 2016.
The entry reads: "Run a marathon. Stop biting my nails. Stop swearing. Re-learn French. These make my New Year's resolution list nearly (AKA actually every) single year. The marathon hasn't happened. The swearing comes in lulls triggered by being overworked or feeling mighty cheeky after a couple drinks. Then there's the French — a language I studied through high school and then lost as I immersed myself in speaking Spanish with the Argentinians during my stint in Buenos Aires. I have put my little Rosetta Stone headset in my eager ears every year, resolving to do interviews en français, but much to my chagrin, it hasn't stuck. And when it comes to the biting of the nails — well, it still happens with a turbulent flight or a stressful day. It's unladylike. But then again, so is the swearing. Dammit."
Meghan concluded her post by saying that her New Year's resolution in 2016 was "to leave room for magic." She met Prince Harry later that year.