Meghan Markle's Palace Reputation Ranged From Mean Nicknames To Being 'Untrustworthy' and 'Harry's Showgirl'
Many people most likely imagine that marrying into the British royal family would be something of a fairy tale, but for Meghan, Duchess of Sussex, it was anything but that. After a whirlwind romance with Prince Harry, Meghan most likely envisioned that the two of them would get married and have their happily ever after, unfortunately, the people who worked closely with her didn't exactly see things that way.
The duchess is notorious for being a hard worker and is strictly regimented, and even in her first few weeks as a royal, she was known to start sending emails to her staff before the sun even came up in the morning. Palace staffers didn't take kindly to Meghan's demanding nature, and she wasn't exactly well-liked while living there.
As if the problems that Meghan was having with the British tabloids as well as personal issues with her own family, she had a palace reputation that ranged from mean nicknames to being "untrustworthy" and "Harry's showgirl."
An American actress to the Duchess of Sussex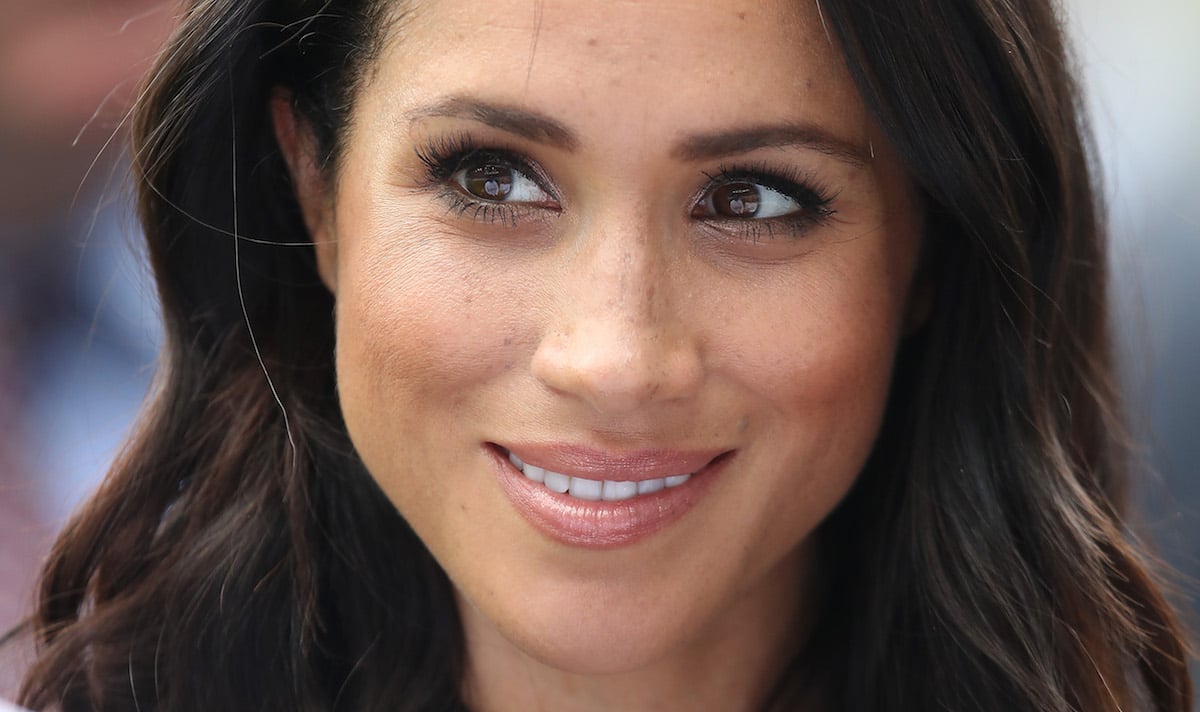 RELATED: Meghan Markle's Cruel Royal Nicknames Went Beyond 'Me-Gain' and 'Duchess Difficult,' Says Staffer
Rachel Meghan Markle was born in Los Angeles, California, and grew up having a pretty typical life. She knew, after spending some time with her father at work on the set of the popular sitcom Married With Children, that acting was something she wanted to pursue, and after some small supporting roles, she began to gain recognition as one of the stars of the legal drama Suits.
It was in the summer of 2016 that Meghan was set up on a blind date with Prince Harry, and they instantly hit it off. Soon, the couple was inseparable, and as things grew more serious, Meghan packed up her home in Toronto, Canada, and moved across the pond to live at Kensington Palace with the prince.
In May 2018, the two got married in a magnificent ceremony in Windsor, England, and from there, things got increasingly difficult for the newest member of the royal family. 
A slew of unflattering nicknames
Perhaps the other members of the royal family are exceptionally easy to work with, or maybe it is just that they weren't used to Meghan and her rigorous schedule. Either way, the palace staff wasn't carrying on her mother, Doria Ragland's tradition of calling Meghan "Flower," or the adorable name nickname that Prince Charles gave her, which was "Tungsten."
Instead, according to a source, even some of her own employees immediately took to calling the duchess some mean names, such as "Me-Gain" and "Duchess Difficult." Naturally, Prince Harry wasn't happy at all when he heard this, and we can't imagine that Meghan herself was all that thrilled, either.
Looks like there is more drama for the royals behind closed doors than anyone ever thought, and the rude nicknames came as quite a surprise to Meghan's fans.
Meghan Markle's palace reputation ranged from mean nicknames to being 'untrustworthy' and 'Harry's Showgirl'
While it is true that Meghan was called some not-so-nice-names, the unfortunate fact is that the drama didn't end there. We have recently learned from the new biography about Meghan and Harry, called Finding Freedom, that even other royals weren't exactly nice to the duchess. According to Us Weekly, one senior royal even went so far as to call her "Harry's Showgirl," and a palace staffer told a colleague that "there's just something about Meghan I don't trust."
She was even said to have "come with a lot of baggage" by yet another staffer. This is all pretty upsetting for any royal fan to hear, especially since Meghan was so adamant about doing a good job in her new role as the Duchess of Sussex, and things didn't work out as originally planned.