Meghan Markle's Quick Response to Prince Harry's Marriage Proposal Said a Lot About Her Personality
Meghan, Duchess of Sussex has been married to Prince Harry for almost three years now. Since joining the royal family, Meghan has proven herself to be different than other royals around her. In fact, this her personality may have shone through in the way she responded to Harry's marriage proposal back in 2017.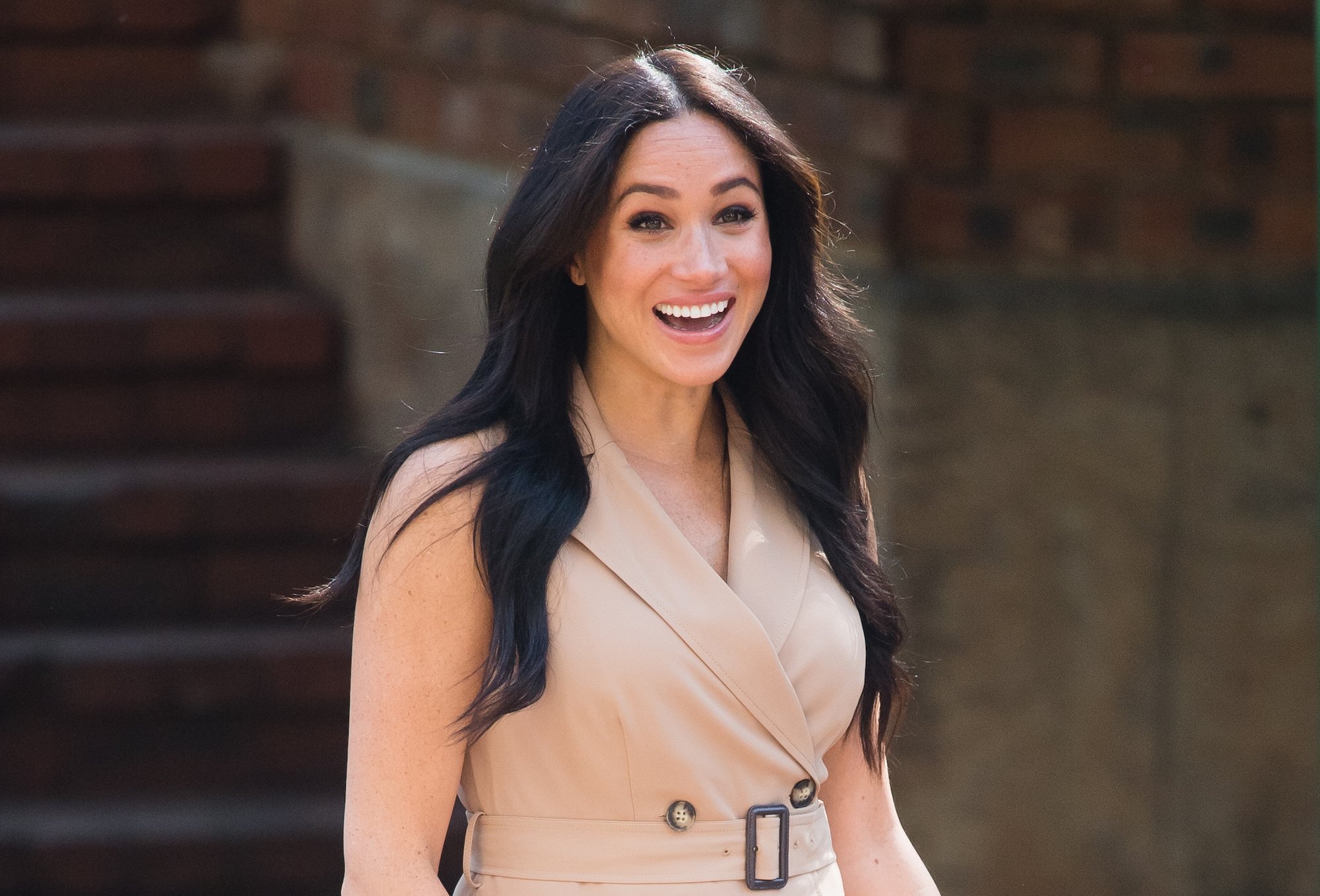 How did Meghan Markle and Prince Harry's proposal go?
Meghan and Harry began dating some time in 2016. The couple had a whirlwind romance before Harry proposed in the fall of 2017.
During their engagement interview a few weeks later, the pair shared that the proposal happened at Nottingham Cottage, which was Harry's home at the time. Meghan revealed that they were "trying to roast a chicken" before Harry "got on one knee."
Harry also said, "She didn't even let me finish. She said, 'Can I say yes, can I say yes?' and then were hugs and I had the ring in my finger and I was like, 'Can I give you the ring?' She goes, 'Oh yes, the ring.'"
What did Meghan Markle's response say about her personality?
RELATED: Prince Harry Married Meghan Markle Because She Helped Him Break Away From Being Prince William's 'Perpetual Backup,' Royal Expert Says
Meghan was clearly very eager, as many people tend to be during a proposal. However, her quick response might have also said a lot about her personality as a driven woman who knows what she wants.
Before being a royal, Meghan worked in Hollywood as an actor. According to the book Finding Freedom by Omid Scobie and Carolyn Durand, she worked hard for many years to land well-paying roles. Additionally, Meghan also put a lot of effort into building her brand on social media and networking with influential folks.
Even after joining the royal family, Meghan continued to play an active role in directing her future. For example, she and Harry stepped down as senior royals in early 2020. The couple subsequently moved to California and became financially independent by seeking out career opportunities in Hollywood.
However, Meghan's determined personality has also attracted a number of critics. While some people praise her for being an icon for feminism, others accuse her of being a "social climber" and difficult to work with.
What have the Sussexes been up to in California?
RELATED: Meghan Markle Admitted She Wanted to Be a Princess Before Marrying Prince Harry
Despite the criticism, Meghan and Harry continue to build a life for themselves in California.
The couple bought a home in Montecito for $14.7 million. The mansion has nine bedrooms, 16 bathrooms, an elevator, a home theater, a tennis court, and many more amenities.
Meghan and Harry have also been working on their charity organization, Archewell Foundation. According to its website, Archewell is "an impact-driven non-profit" whose goal is to "uplift and unite communities." It seems the Sussexes will use the brand to continue supporting causes they are passionate about.
Additionally, Meghan and Harry also launched Archewell Audio and Archewell Productions. The former has partnered with Spotify to produce podcasts. Meanwhile, the latter has partnered with Netflix to produce content for the streaming platform.