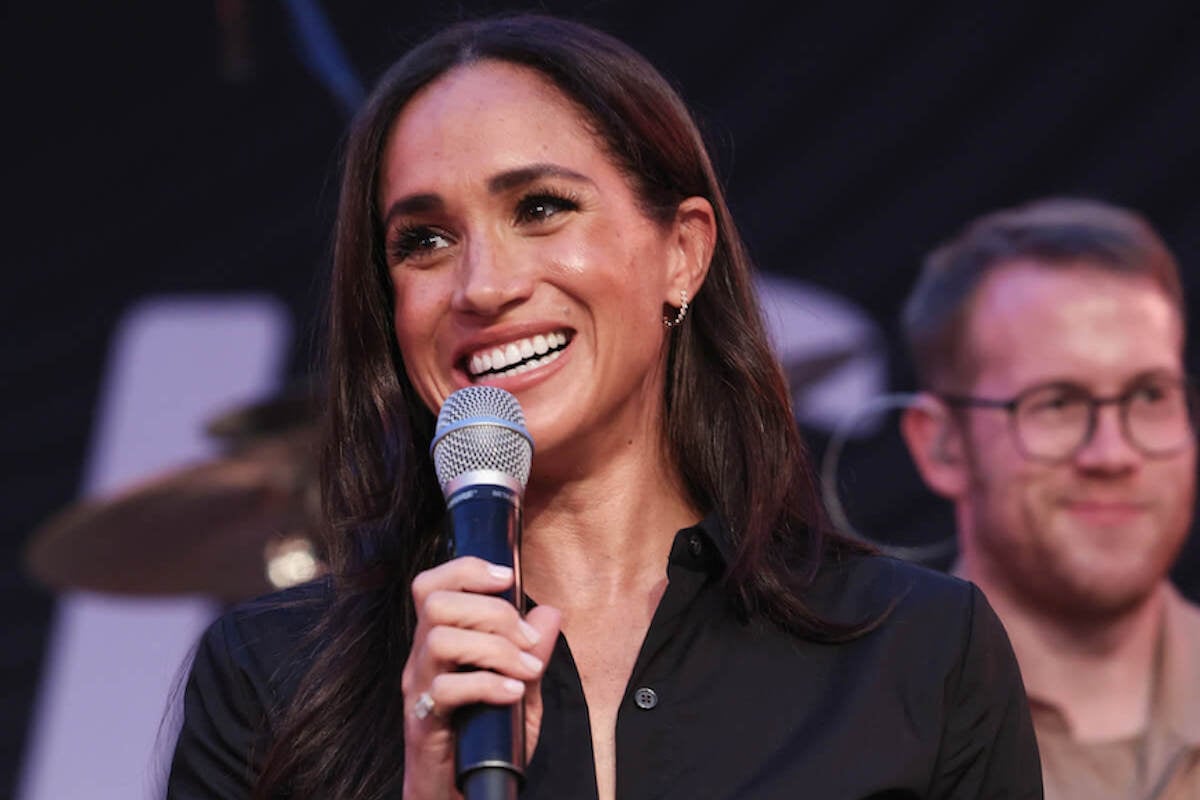 Meghan Markle's Subtle 'Save Face' Maneuver After Reaching for Microphone, According to Expert: 'All Wrong'
Meghan Markle on the microphone? Not at a Santa Barbara charity event where the royal mistakenly thought she'd been invited to say a few words.
A royal oops. Meghan Markle got the "wrong idea" about taking the mic at a local charity event with Prince Harry. Ahead, how the Duchess of Sussex reacted when it became clear the mic wasn't for her.
Meghan and Prince Harry attended a Santa Barbara charity event for first responders on Sept. 22
After the Invictus Games in Düsseldorf, Germany, the Duke and Duchess of Sussex returned home to Montecito, Calif., where they attended a local charity event hosted by Yellowstone alum Kevin Costner at his Santa Barbara, Calif., estate.
Called the One805 First Responder Fundraiser and held at Costner's polo field, Harry and Meghan were among the big names who showed up, including Oprah Winfrey and Ellen DeGeneres.
At one point, Harry and Meghan took the stage to present the charity's ambassador, Costner, with an honorary award. Along the way, Meghan reached for the mic but soon learned the host wasn't handing it over to her. 
Meghan tried to maintain her 'dignity' after grabbing the mic at the Santa Barbara charity event
On the heels of speaking at the 2023 Invictus Games, Meghan almost made some remarks at the local fundraiser. However, the host wasn't handing her the mic. 
"Meghan seems to have got the choreography all wrong here, creating a medium-sized toe-curling moment that appears to set off a chain of mini-errors," Judi James, a body language expert, told Mirror. 
Noting how when Meghan took the stage, the host appeared with a mic, the duchess's "knee-jerk assumption" appeared to be to address the crowd. But when Meghan reached for the mic, she quickly realized it wasn't meant for her. 
"Trying to retain a sense of control and dignity," Meghan placed a hand on the host's arm, suggesting "dominance" and "walking as though steering," James said. The Suits alum maintained a "gracious pose" that only faltered "right at the end." Meanwhile, "compensatory gestures" from Harry hinted at some "awkwardness."
Meghan, James continued, appeared to "save face" by picking up an award from a nearby table rather than performing a "gesture that might suggest she had the wrong idea about the mic." 
Harry and Meghan weren't 'steered' by an aide, contributing to the 'newfound' awkwardness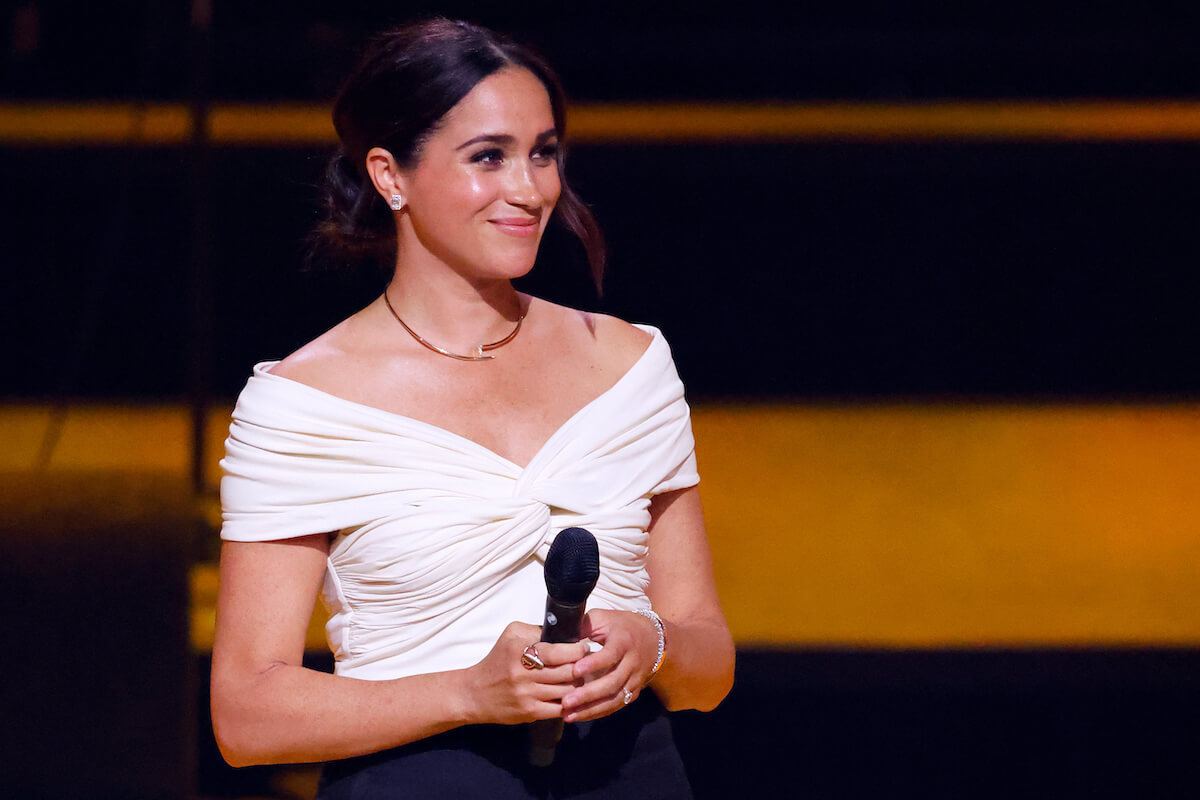 James continued, sharing a potential reason for the rather "awkward" exchange. It could've been that Harry and Meghan didn't have a staff member directing them like they would at royal engagements. 
As a British royal, "you are always the one being honoured [sic] in any group," the expert said. "And there is always a member of the royal team nearby to waft you around with dignity totally intact."
"During his time as a royal, Harry will have been accustomed to being subtly steered around," James went on. However, that doesn't mean Meghan didn't have knowledge to fall back on. The 42-year-old, the expert noted, "can at least call on her experience as an actress to correct a scene that is going wrong." 
Further breaking down the mic moment, James highlighted how Meghan subtly regained "control." She "very pointedly" steered Harry "like a compliant child" with a hand on his back, "again trying to create a sense of confidence, status, and control." 
The awkwardness continued when Harry handed Costner the award and, per James, there was "no hugging," which "left Harry to perform an awkward-looking arm pat before returning to stand behind his wife." 
Showbiz Cheat Sheet acknowledges conditions and cultures can impact body language and is sensitive to all backgrounds.