Meghan Markle's Friend Says She and Prince Harry Have Texts and Emails That Prove Their Allegations
Meghan, Duchess of Sussex and Prince Harry's groundbreaking interview with Oprah Winfrey has raised a lot of questions and concerns. Days after it aired, Buckingham Palace put out a statement saying that they were "saddened" to learn of Meghan and Harry's experience in the royal family. Now, one of Meghan's friends is saying that the Duchess has proof that the royals knew exactly how bad things were for the Sussexes.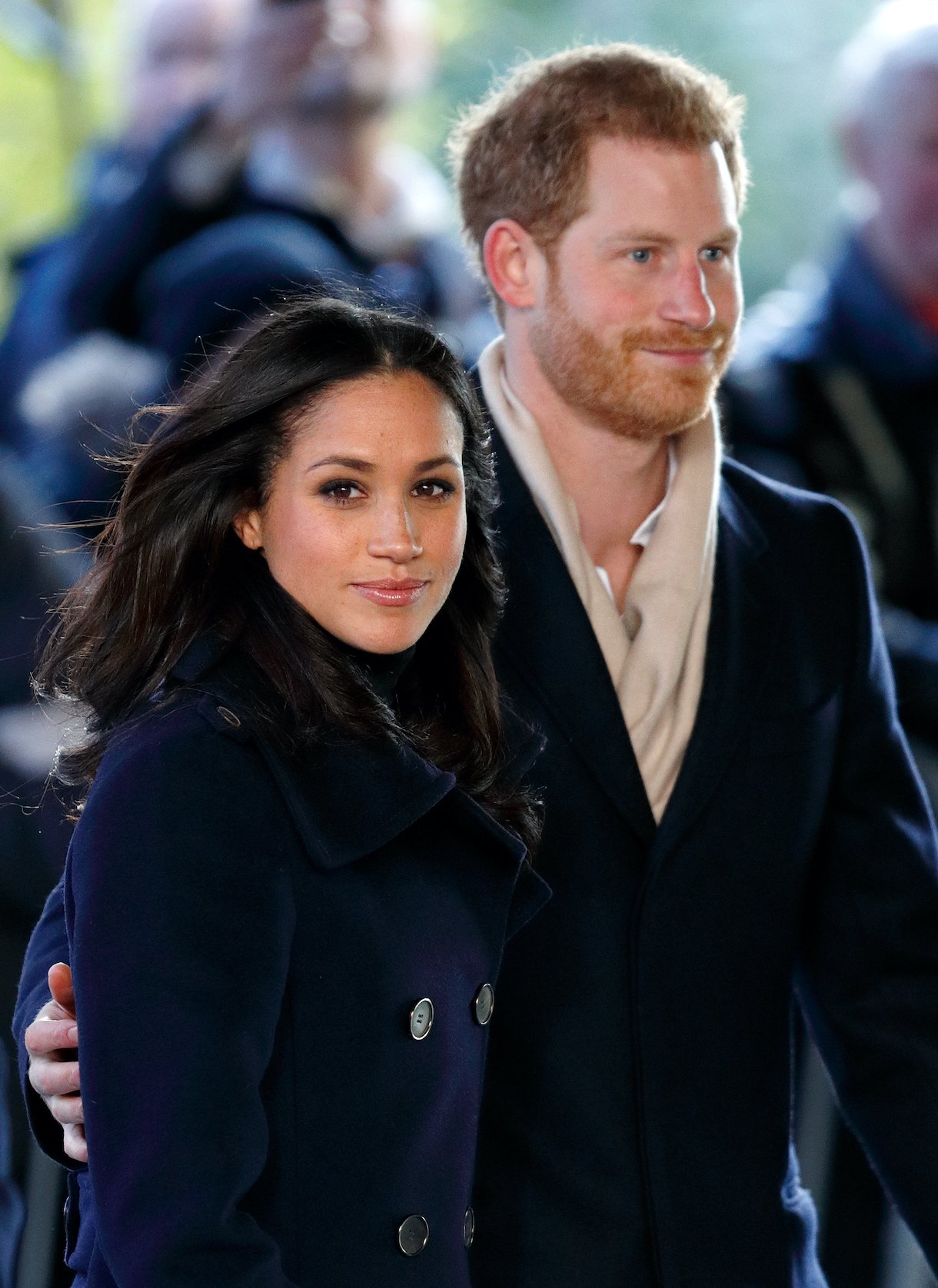 What did Meghan Markle and Prince Harry say in their Oprah interview?
Meghan and Harry revealed a number of heartbreaking things during their interview. Some of the most concerning were that the royals denied the Sussex's son Archie the right to have a title, didn't want to give him security, and were concerned about how dark the child would be when he was born.
"In those months when I was pregnant, all around this same time… we have in tandem the conversation of, he won't be given security, he's not gonna be given a title and also concerns and conversations about how dark his skin might when he's born," Meghan told Oprah.
The concern about the color of Archie's skin didn't make sense to Meghan as the Commonwealth is predominately made up of people of color.
"I could never understand how it wouldn't be seen as an added benefit and a reflection of the world today, at all times, but especially right now," she said. "To go, how inclusive is that you can see someone who looks like you in this family, much less one who's born into it." 
Meghan also revealed that the constant harrassment by the press made her have suicidal thoughts. When she went to the royal family for help, none was offered.
RELATED: Does the Queen's Response to Prince Harry and Meghan Markle's Interview Prove Meghan Was Telling the Truth?
Buckingham Palace's response to Meghan and Harry
Yesterday, the palace put out a statement in response to the allegations that left a lot to be desired.
"The whole family is saddened to learn the full extent of how challenging the last few years have been for Harry and Meghan," the statement released by Buckingham Palace on behalf of the queen reads.
"The issues raised, particularly that of race, are concerning," the statement continued. "While some recollections may vary, they are taken very seriously and will be addressed by the family privately."
Meghan Markle has proof
The palace's statement made it seem as if the royal family didn't know how bad things were for Harry and Meghan or about the racist conversations that went on.
Markle's close friend, Janina Gavankar, who watched the Oprah interview with Meghan, recently claimed that the palace knew more than they are claiming.
 "After reading this short statement that came out from Buckingham Palace today, I felt two things," she told This Morning.
RELATED: How Much Did Prince Harry and Meghan Markle Get Paid for Their Oprah Interview?
"One side, I thought: I am so thankful that they are finally acknowledging the experience," she continued. "But on the other side, I am well aware that the family and the staff were well aware of the extent of it, and though their recollections may vary, ours don't, because we lived through it with them. There are many emails and texts to support that."
Gavankar also addressed the allegations that Meghan had been bullying palace staff.
"I have known her for 17 years and I have seen the way she regards the people around her and the people she works with, and I can say she is not a bully," she said.