Meghan McCain Asks for Advice on 'Dealing With Hormones' as 'The View' Launches Season 24
Meghan McCain of The View is closing in on the due date of her first child with husband Ben Domenech. The talk show host is reaching out to new moms for some support on handling the hormonal tidal wave.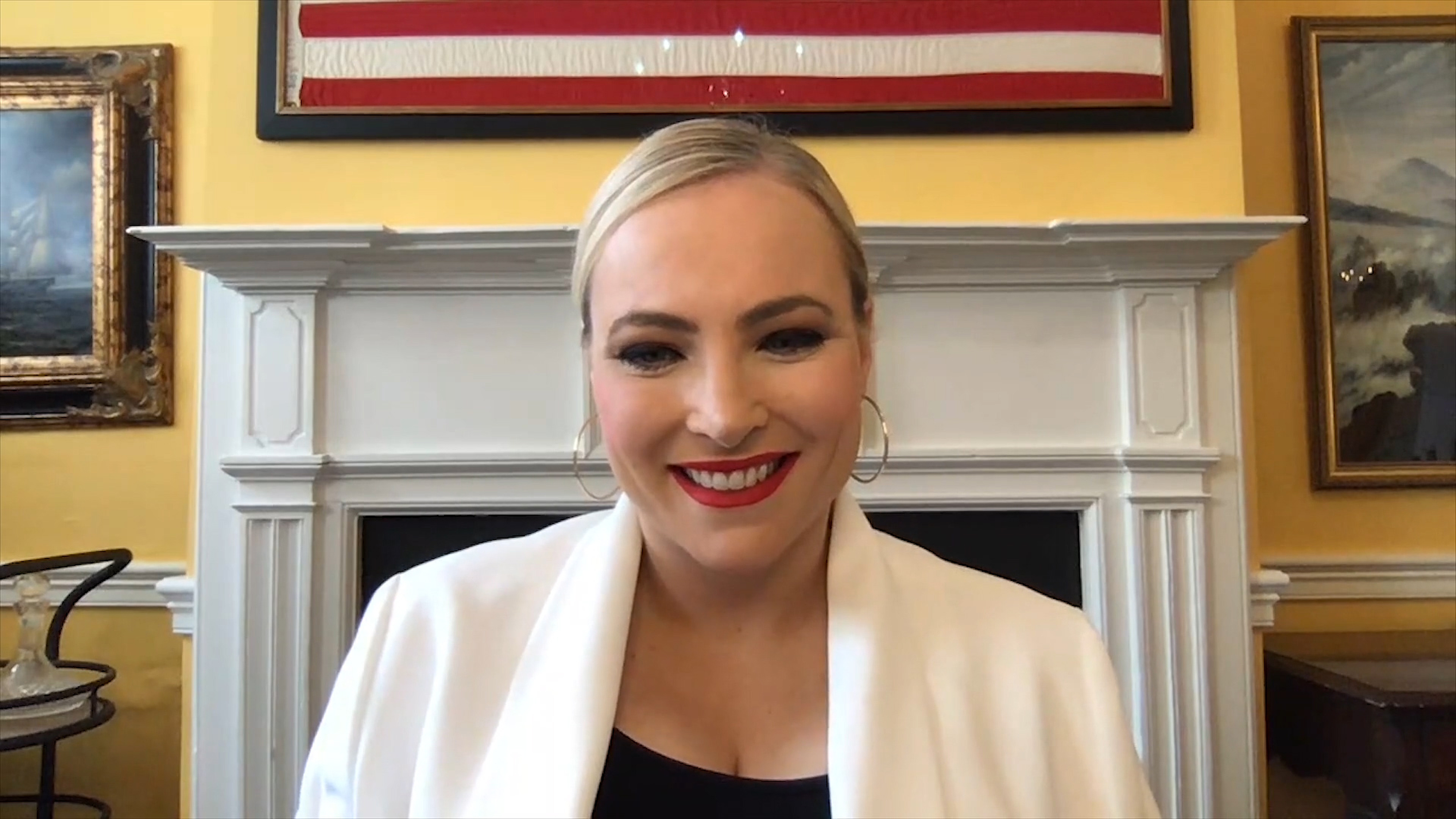 Meghan McCain keeps it real on social media
Though she's a frequent poster on social media, McCain announced early in her pregnancy that she would be keeping baby details to a minimum.
"Ben and I have made the conscious decision to guard our (growing) families' privacy as much as is possible," McCain wrote on Instagram. "I believe children have a right to privacy and hope you will all understand as we navigate this as much as possible going forward without sacrificing our comfort or safety."
While she's kept her baby bump and other personal information under wraps, The View panelist sometimes asks for advice on getting through rough patches. Often adding humor to her social media posts, The View panelist put up side-by-side pics representing her "views" of the maternal state in August.
"The struggle is real … and the eight month is totally kicking my ass. 🤦🏼‍♀️ ," McCain wrote on Instagram. "Any tips on how to get comfortable sleeping, swollen feet or anything else from all the women who have been down this road would be greatly appreciated!"
RELATED: 'The View:' Meghan McCain's 'Biggest Fear' About Returning to the Studio May Surprise Viewers
In another post on her Instagram Stories, McCain revealed she would prefer to take over the paternal role if she has another child.
"For the next pregnancy, I've decided I want to be the dad," she posted in a quote from @ellahairah.
'The View' star includes her hubby on Insta
McCain and Domenech tied the knot in November 2017 at her family's ranch in Sedona, Arizona. As the publisher of the conservative publication The Federalist, Domenech is an ideal match for the political pundit.
McCain is never shy about giving her husband special shoutouts. Often showing affection for her spouse on social media, McCain shared another witty post in July to express her gratitude for Domenech's loving support.
"Thank you for taking such wonderful care of my bloated, knocked up, swollen, pandemic navigating self," she wrote on Instagram, referring to her pregnancy. "I don't know what I would do these days without such a strong, loving partner."
'Insanely homesick'
McCain clearly has The View season premiere on her mind as she waits for her baby's arrival. Posting some thoughts on her Instagram Stories, the conservative co-host mentions the talk show's return as well as her longing for her home state.
"8.5 months pregnant and it's kicking my ass," she wrote on her Instagram Stories. "I'm also insanely, insanely homesick for Arizona. Show starts tomorrow."
The View star included a request to new mothers. "Any advice from first time moms dealing with hormones slide into my DMs…," McCain wrote.
For those wondering why she wasn't posting from her beloved home state, McCain shared why she was staying put.
"Also I didn't go home to Arizona to give birth because I'm high risk for COVID being pregnant and was too scared/cautious to fly!" she explained.
RELATED: Why 'The View's' Meghan McCain Humorously Requests Prayers For Her Husband
The season 24 premiere of The View airs today at 11 a.m. ET.