Meghan McCain Defends 'The View' With Powerful Message at '8.5 Months of Pregnancy'
Meghan McCain is about to leave 'The View' to deliver her baby. The show gets a lot of criticism for not having diverse opinions but McCain is proving all of them wrong.
Meghan McCain has found her voice on The View as the conservative co-host. Her position on the ABC talk show is not easy as she tends to have an unpopular opinion on the panel. However, her view on political issues is important to represent the different points of view across America. McCain is passionate about her job and recently delivered a powerful message about critics hating on the show for not being diverse in opinions.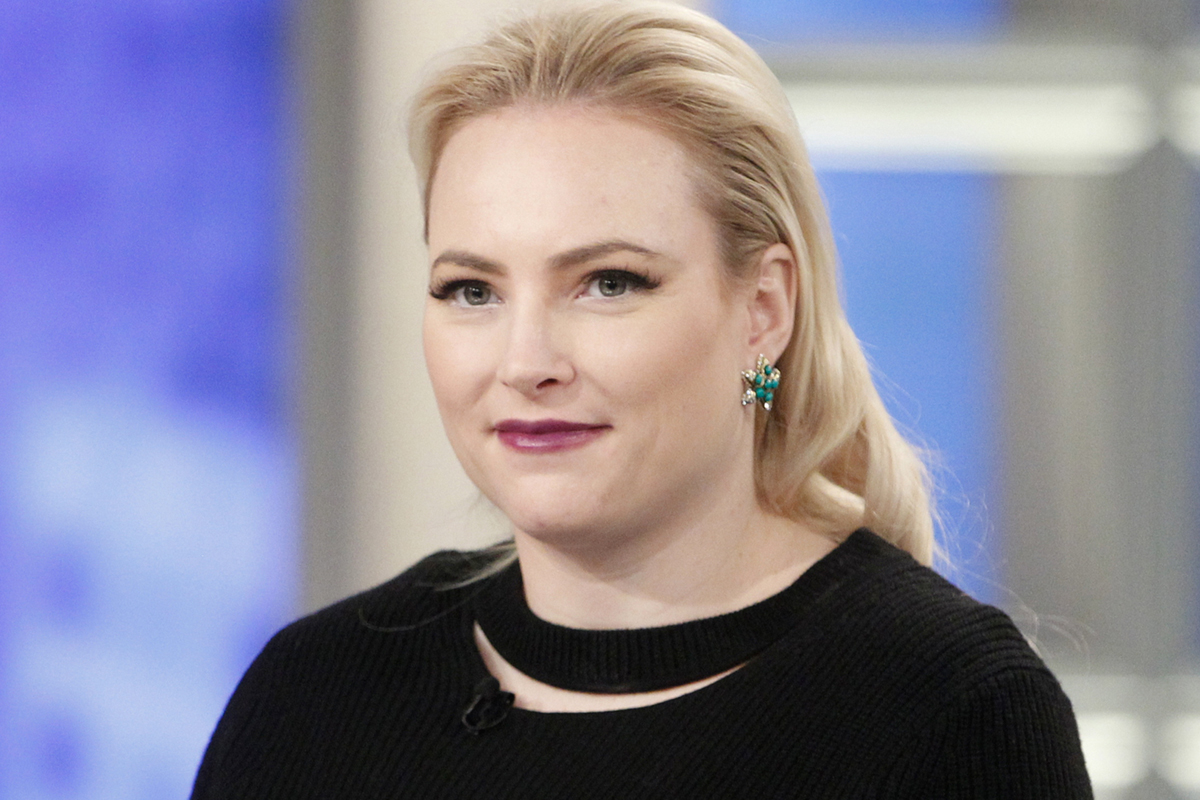 What did Meghan McCain say?
McCain joined The View in Season 21, after going through a transformation in the direction of the show. The conservative co-host quickly found her groove as she was not afraid to state her opinion. McCain is there to represent a point of view that doesn't get representation in mainstream media. The Republican pundit feels it is important to have a voice at a table to inspire healthy debate.
"To everyone saying The View is one view… I am out there fighting every single day of my life into my 8.5 months of pregnancy for conservative Americans, conservative ideals, and principles," she tweeted. "Every. Single. Day. You want to criticize? Come out here on the front lines and join me."
McCain went on to explain that it would've been easy for her to continue hosting on FOX News, but she decided to go into territory that could help raise awareness for the ideals she believes in.
"I don't work in the cozy warmth of conservative media," she said in a second tweet. "I choose to put myself in uncomfortable spaces because I believe we aren't going to win any culture or political wars without reaching new people and changing hearts and minds. Take a seat everyone playing armchair quarterback."
Furthermore, the TV personality is thankful for her employer in allowing her to speak her mind about issues that are not talked about.
"ABC news gives me the platform every day on America's #1 daytime talk show, as a pro-life, second amendment, life-long Republican, married to the founder of [The Federalist]. I am grateful for The View and the ability to speak to and for so many GOP women in America who aren't represented."
Meghan McCain is close to going on maternity leave
McCain's views are going to be missed once she takes maternity leave. She recently joked about her appearance being really close to delivering her baby.
"2.5 weeks until my due date and trying to keep myself looking as stylish as humanly possible while feeling like shamu," she posted in the Instagram description.
Many fans of The View questioned if McCain was going to return to the show after having a baby, a question she found to be sexist.
"Super jealous no one is grilling my husband if he plans on continuing to work after our child is born," McCain tweeted.
Additionally, she was asked that question when she made an appearance on Bravo's Watch What Happens Live and she assured host Andy Cohen she would be returning.
"Why does everyone ask me if I'm getting fired or quitting every 20 seconds?" she said on the late-night show. "No other host has to deal with this BS. Yes, I'm coming back. It's an election cycle."
The View airs weekday mornings at 11 a.m. ET and 10 a.m. PT/CT on ABC.