Meghan McCain Gives a Shout Out to 'The View' in Lengthy Instagram Post: 'We're Beating Ellen in the Ratings'
The View has been an ABC staple since its launch in 1997. With Whoopi Goldberg, Joy Behar, Sunny Hostin, and Meghan McCain manning the table for the past few years, the daytime talk show has found some consistency after several seasons of revolving co-hosts.
McCain just shared some news on Instagram in celebration of very striking numbers for the iconic program.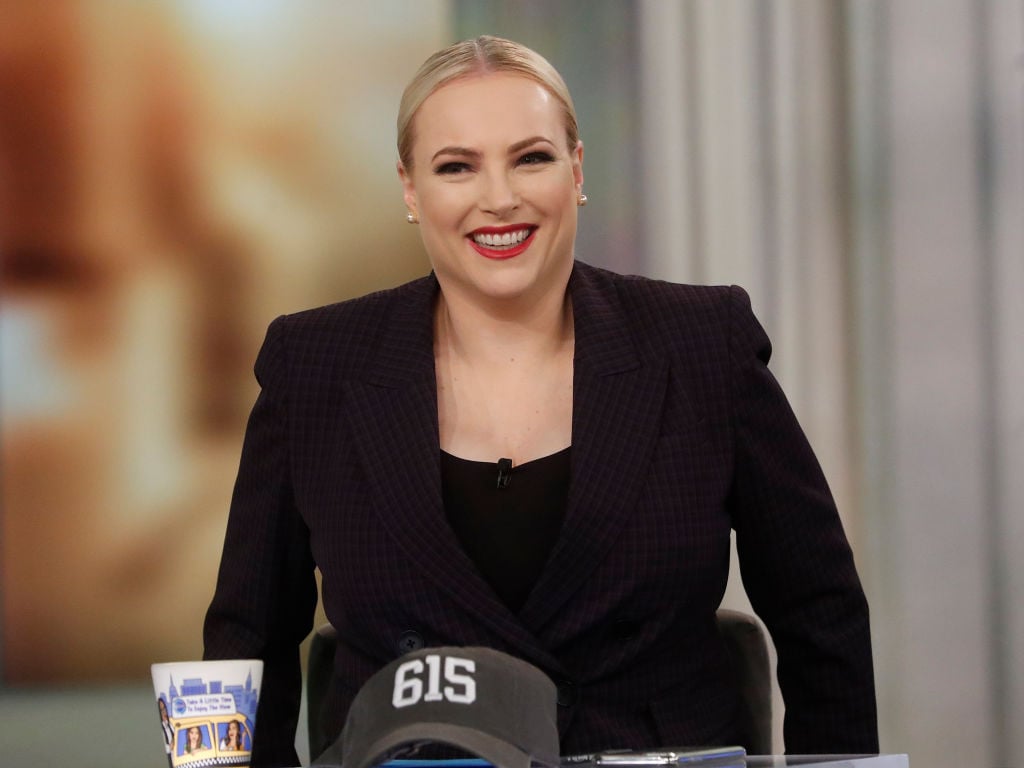 'The View' is killing it in the ratings
On May 6, Walt Disney Television sent out a release trumpeting some pretty impressive ratings for The View, stating that it is ranked third in daytime talk shows and ahead of one of today's most popular programs.
"Season to date, amongst all network and syndicated daytime talk shows and news programs (19 total), The View (2.762 million) ranks No. 3, trailing only Dr. Phil (3.347 million) and Live with Kelly and Ryan (2.879 million), while leading Ellen (2.728 million), based on Most Current Data," the statement read, titling the release "The View Turns in Year-to-Year Gains in All Key Target Demos for the 6th Consecutive Week."
The announcement honed in on The View's significant marker of bringing in more viewers than Ellen DeGeneres' show. "In fact, The View is leading Ellen at this point of the season for the first time in 8 years – since the 2011-2012 season."
Meghan McCain praises 'The View'
Since joining the show in 2017, McCain has proven to be one of the most controversial co-hosts on the daytime program. With sporadic rumors of fighting with fellow panelists and audiences calling for her firing, the conservative pundit has had her share of difficulty during her tenure yet has stayed the course. McCain gave accolades to the whole team of The View for their momentous achievement.
"So proud of this entire team and especially my cohosts and how much blood, sweat and tears goes into making this show run," she posted with a pic of the release headline. "It literally takes a small village and everyone has seamlessly and elegantly rolled with the punches – especially since the covid crisis."
The Republican co-host also revealed that she was originally advised by many to turn down the job offer from The View, advising that it would have an adverse effect on her career. "When I joined the show three years ago on the insistence of my Dad, more than a few people told me I was committing career suicide and wouldn't last a full season because the show had a habit of eating up and spitting out conservative hosts," McCain shared.
Finally ahead of 'Ellen'
The View star called out the show's ratings accomplishment, noting that despite reports of drama and frequent criticisms of the co-hosts, staying true to themselves has paid off.
"Now we're beating Ellen in the ratings, interviewing every significant political figure in the country and have shown that women can be strong, smart, hard, intense and not need to make an attempt to be 'likable' or 'traditionally relatable' and still blow our competition out of the water and be an integral part of the news zeitgeist," McCain stated.
The conservative co-host also acknowledged The View's political notoriety and its commitment to discussing tough topics along with hot topics.
"I believe that ALL women in America are smart, shrewd and politically engaged in a way they haven't been in decades, no matter where they live or what they do – and I have always placed my bets on that ethos," McCain wrote on Instagram, adding her gratitude for her part on the show and its faithful audience – even the viewers who disagree with her.
"I'm so proud of what we have tuned this show into, thank you all for supporting, watching, hating and talking," she posted. "I wouldn't change a thing."
Watch ABC's The View weekday mornings!